Arena Tower Defense codes (October 2023) – Codes for free gold and XP!
Get the latest Arena Tower Defense codes from our up-to-date list to claim exclusive skins and limited-time items.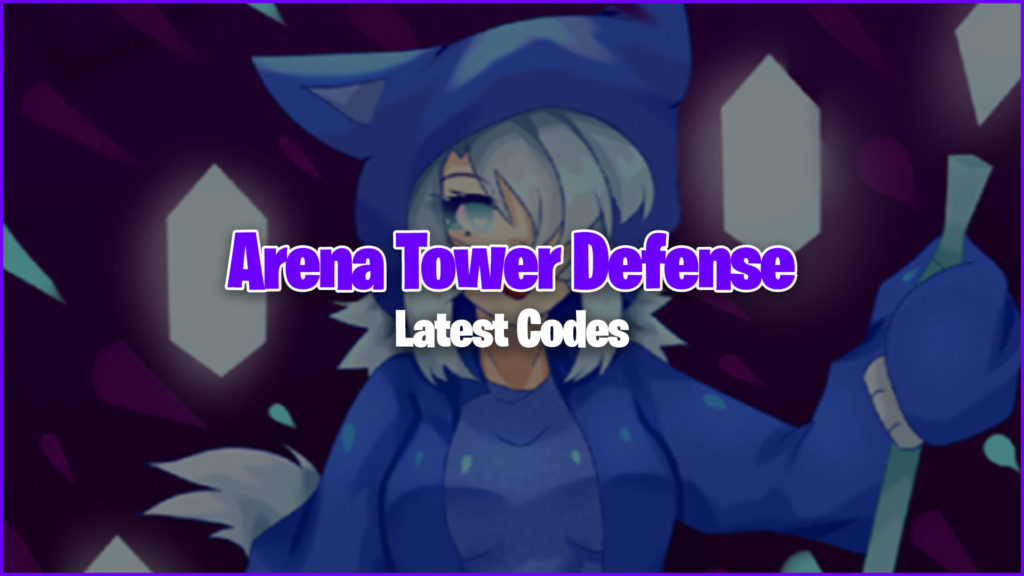 Arena Tower Defense is an experience developed by ArenaDev for the Roblox platform. In this tower defense game, players are in a post-apocalyptic world overrun by Void Zombies, and they must join hands to defend their people against the deadly horde. Defend the town using towers such as Rubies, Amethysts, Hybrids, and Guardians. You can use these Arena Tower Defense codes to get a head start.
Arena Tower Defense codes are the best way to get limited-time exclusive items. The codes expire quickly, usually in a day or two, so make sure to check back daily for new ones. You can bookmark this page by pressing CTRL+D on your keyboard for easy access. As soon as a new one releases, we'll have it on our list.
If you like Arena Tower Defense check out some of our other codes pages for Anime Fighters Simulator codes, Blox Fruits codes, Pet Simulator X codes
All Working and Expired Arena Tower Defense Codes
Roblox Arena Tower Defense Codes (Working)
20MHybridCustomers – Redeem code for Gold and StreetCred
JOHN

– Redeem code 750 Gold, 500 XP
Roblox Arena Tower Defense Codes (Working)
DeepestApologies – Redeem code for 700 StreetCred
GoldenCommunity – Redeem code for the Golden skin for Beacon
How to redeem Arena Tower Defense codes
To redeem codes for Arena Tower Defense (ATD), follow these steps:
Launch Arena Tower Defense on Roblox.
Tap on the Settings button on the left side of the screen.
Find the codes button on the bottom of the settings menu.
Tap on Redeem to open the code redemption box.
Input any working code and press the enter key.
Enjoy your in-game rewards.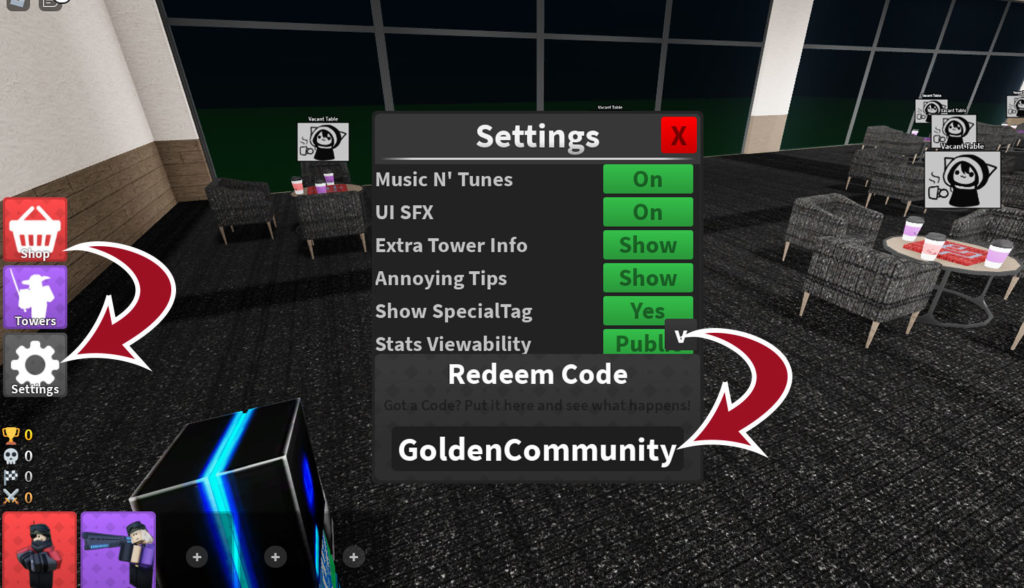 Redeeming codes in this game is straightforward. Open the settings menu, tap the code option, and then enter a code. We recommend copying and pasting them from our list to ensure they work properly. Double-check to make sure there are no unnecessary spaces after each code if it's not working properly. We do our best to maintain the list for accuracy.
How to get codes for Arena Tower Defense
To get codes for Arena Tower Defense, you can follow the developer @dev_arena on Twitter. You can also join the official ArenaDev Community Discord for updates, announcements and chat with other players. We round up codes from all over the place and add them to our wiki, so follow along for updates and check back regularly.
Arena Tower Defense Game Description
In an apocalypse of Void zombies, Rubies, Amethysts, and all in-between must join hands to defend their people against the horde.

These guys are intense. Did you prepare for this?

Defend your town using various towers, ranging from Rubies, Amethysts, Hybrids, and Guardians. Play with friends on a wide variety of maps and difficulties. If you're up for the challenge, stay a little longer and meet one of the most powerful voids.

Greatness, provided by ArenaDev.

Icon/Thumbnail Artwork made by @Caseyrl1
About the author