Deadpool's Shorts Location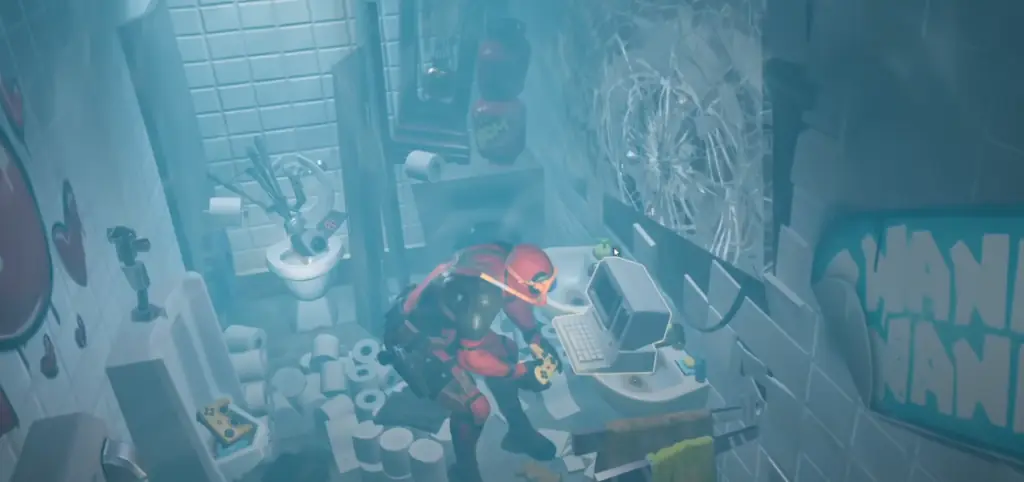 A new week of Fortnite is here, and we're now in Fortnite Season 2 Chapter 2 Week 9. This also means a new week of Deadpool Challenges is upon us. The first Deadpool Week 9 Challenge we have to do is to Find Deadpool's Shorts, and we'll take a look at that location in this guide.
Deadpool's Shorts Location
To start off you can head into Deadpool's room to get a look at the challenge. We can see this week's first challenge is to Find Deadpool's Shorts.
We will need to go into another Agent's room for this one. Head over to Midas' room from the Agent select screen and you might notice something. Deadpool's shorts are draped over the chair to the left of Midas. All you need to do is interact with the shorts to complete this week's first Deadpool challenge.
For the next part of this challenge we need to Salute Deadpool's pants, so we'll need the location for that.
Salute Deadpool's Pants Location
For the next part of the challenge, we need to head over to Sweaty Sands. In this location, you'll see a tall building that has a rooftop bar. On the highest point of the building, you can see a flag with Deadpool's shorts hanging high.
This is located in the southeast of Sweaty Sands, just look for the tallest building in the area and you can't miss it. Walk over to them and salute them to complete the challenge.