Cyberpunk 2077: Badlands concept art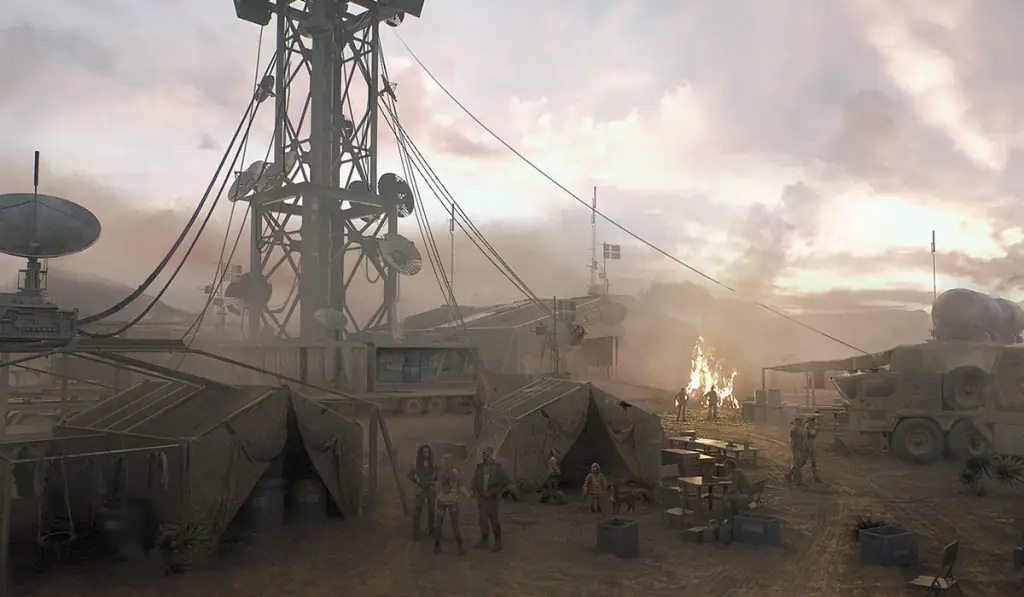 Fans can get a look at the concept art for the Badlands area of Cyberpunk 2077. Today on Twitter, the Cyberpunk 2077 team revealed some concept art showing off the vast plains outside of Night City.
One image, in particular, shows a look into Night City from the Badlands area.
Cyberpunk 2077: Badlands district concept art
Here's a look at some concept art for Cyberpunk 2077's Badland district:
"Sparsely populated by Nomads, the Badlands are the vast plains outside of the city proper. Unchecked resource extraction, burning oil fields, rampant pollution; this district makes Night City feel like a rich oasis."
"But it holds golden opportunities for those in the know."
Yesterday, fans also got a look at the Heywood district. Heywood is north of City Center, populated with skyscrapers, parks, and increasingly more slums. While some gangs like to roam around the area, it's not bad if you know where to go.
"The district's been dubbed "the biggest bedroom in Night City". That's because most of Night City lives here. The richer parts of Heywood are primarily occupied by corpos. For every rule there's always the exception — an odd soul from outside the corporate circle that on occasion manages to score an apartment here. The rest are just happy they get to live in Heywood, with their only realistic alternatives being Pacifica or the industrial wasteland outside of the city."

CD Projekt Red
See also: Cyberpunk 2077 Classes