Can You Sell Items in Bear and Breakfast? Answered
What can you do with all your old junk?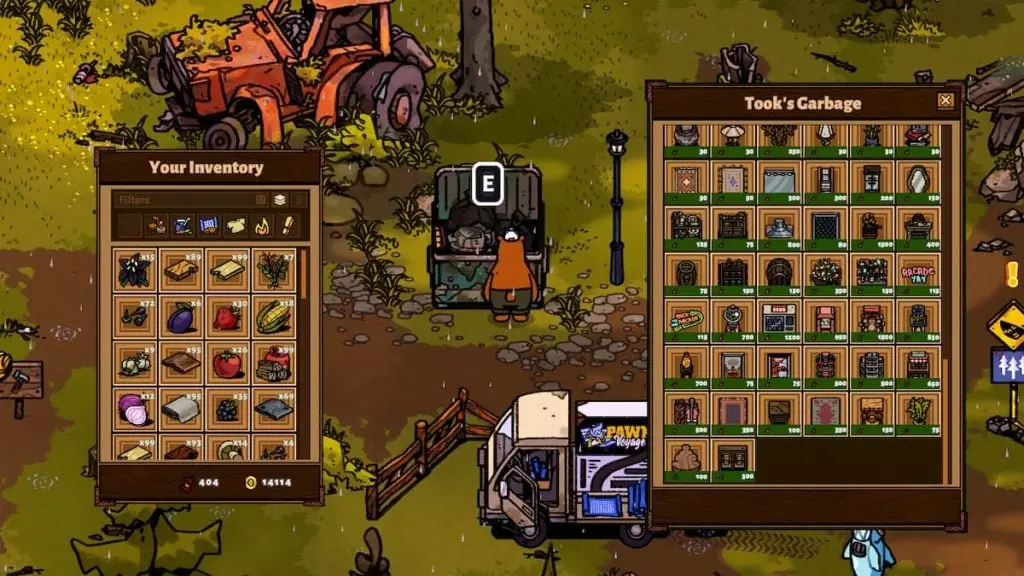 Bear and Breakfast is a beloved game with loads of popular features, such as cooking, crafting, and even gardening! One feature that's not so beloved, however, is the buying feature. You can buy and craft as many items as your little heart desires, but once you no longer have any use for the items, what do you do with them? Buying in Bear and Breakfast is essential for game progression, but is there an opposing selling feature to help you get rid of unwanted items? Keep reading if you'd like to know if you can sell items in Bear and Breakfast!
Can You Sell Items in Bear and Breakfast?
Currently, you cannot, unfortunately, sell items in Bear and Breakfast. So if you accidentally buy a cooking or crafting recipe twice, you can't just sell it back to whoever you bought it from (it happens to everybody at some point). Additionally, items such as level 1 beds or beginner furniture cannot be sold to any shops in the game. The only way to get rid of your unwanted items is by placing them in a rental property (if they're furniture), or by storing them in your Bear Stash and other craftable containers.
You can access your Bear Stash by locating the Pawn Voyage truck and interacting with the trunk on the back of the truck. You can store numerous items from your inventory in there, such as low-level furniture or extra resources! You can also store unwanted items in certain craftable pieces of furniture in the game, such as refrigerators and fuel chests. There are a couple of in-game areas that you can store your items without needing to craft any extra furniture, however.
Related: All Free Fuel Locations in Bear and Breakfast
If you've unlocked the Motel in the A24 and have repaired the Diner, there should be a Double Door Fridge inside that allows you to store items in it. Another place you can store your items is inside Barbara's house in Pinefall; inside of Barbara's house is a Moldy Chest and a Small Refrigerator that allows you store your items inside. Additionally, any empty chests, refrigerators, and fuel chests in the game will be able to hold your extra items.
Although you cannot currently sell items in Bear and Breakfast, you may be able to in the near future. Bear and Breakfast is currently undergoing updates and is constantly being changed and improved upon, selling items may very well be a feature in an upcoming update! So you may not have to put up with hoarding unwanted items for too much longer. Until you're able to sell items in Bear and Breakfast, you'll unfortunately just have to keep storing your unwanted items away in empty containers.