Brawlhalla Codes (October 2023)
It's dangerous to go alone, take these codes.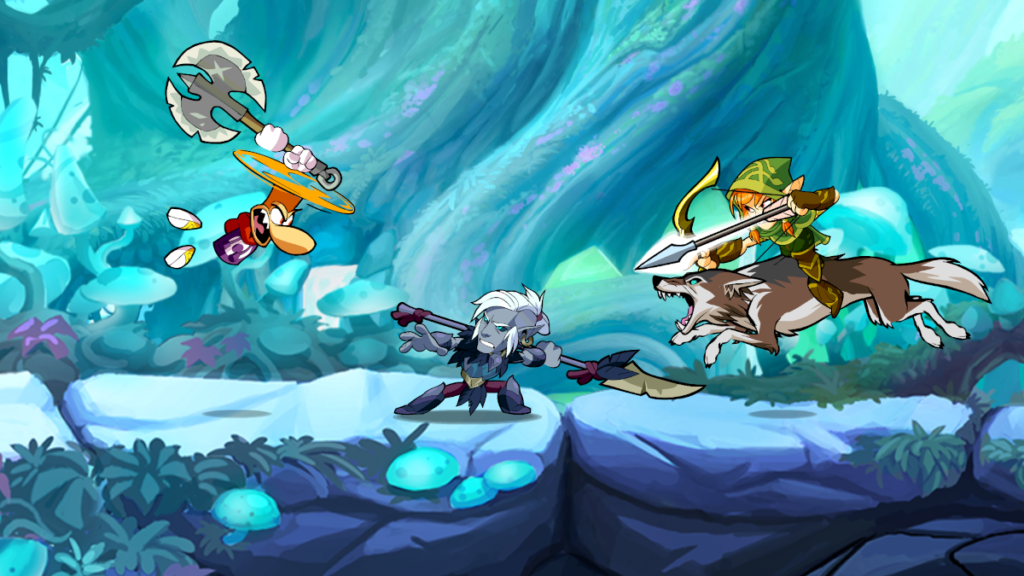 Updated October 2, 2023

We tried to find more codes!
Brawlhalla is a free-to-play platform fighter featuring a cast of over fifty colorful characters — including Rayman! Engage in a series of cross-dimensional slugfests to prove your strength! If you were searching for the latest codes to give you an edge on the battlefield, look no further! We've compiled a complete list of Brawlhalla codes!
It's important to note that Brawlhalla codes are one-time-use only, meaning once they're used once, they're invalid. But, don't fret, my friends! Bookmark this page by pressing CTRL+D on your keyboard to stay up-to-date on future codes that may become available. It will be necessary for the battles to come.
All Brawlhalla Codes
As mentioned, Brawlhalla codes can only be assigned to one account, at which point they're rendered invalid. So, if you happen to see a code in the wild, be sure to redeem it as soon as possible lest some other lucky soul beats you to it!
Current Brawlhalla Codes
GQTG6J-BB8CJZ
P97TJ9-Z521XV
X1RHS4-9GF2KB
Expired Brawlhalla Codes
Frequently Asked Questions
How to Redeem Brawlhalla Codes
To ensure you're inputting codes correctly, follow these steps:
Open Brawlhalla on your platform of choice.
On the top-right of the MAIN MENU, select the second button in the toolbar, STORE.
In the STORE, to the left, you will see a list of options. At the very bottom will be REDEEM CODE.
Input your code in the space provided.
Profit.
For more freebies, check out our Mall Tycoon codes, Dragon Ball Hyper Blood codes, or City Tycoon codes pages!
About the author