Roblox Boxing Simulator Codes (October 2023)
You're the Best ... Around!!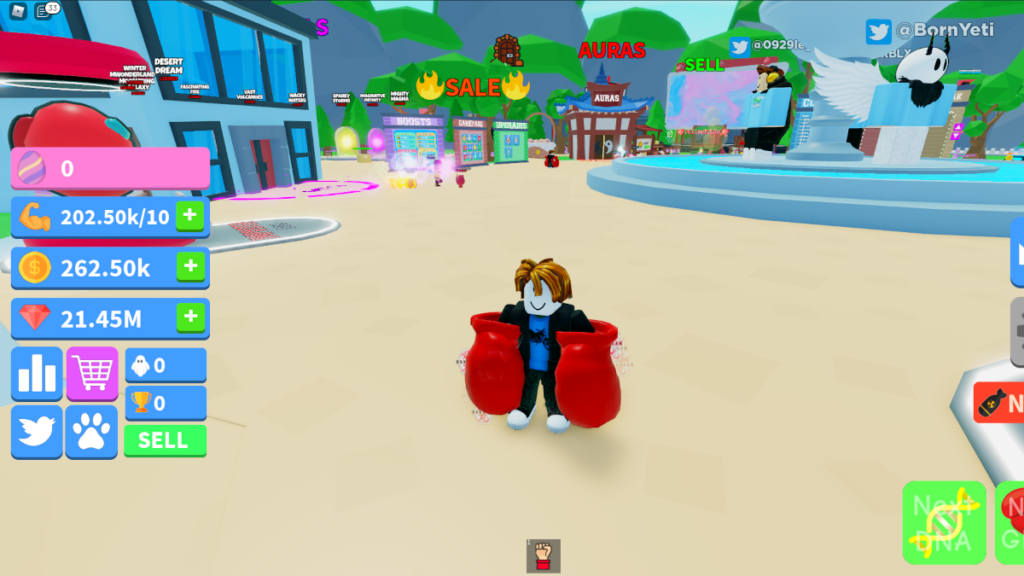 Updated: October 2, 2023

We searched for the newest codes today!
Boxing Simulator is an experience created by Tetra Games for the Roblox metaverse platform. In the game, players can train to improve their skills, duel with other players, and fight monsters in a variety of dungeons. If you're looking to get a leg up on the competition in your quest to become the world's best boxer, we've compiled a list of all active codes that will give you a head start.
You can use this list to redeem all of the latest available freebies. Bookmark this page by pressing CTRL+D on your keyboard to stay up-to-date on future Boxing Simulator codes!
All Boxing Simulator Codes
If you're looking for a complete list of Boxing Simulator codes, look no further. We've compiled a full list from all corners of the 'net to ensure that you can make significant strides in your journey to become the champ. Make sure you're redeeming these as soon as you can, as they can expire at any time!
Active Boxing Simulator Codes
275KLIKES — Gems, Coins
INFINITY — Gems
85KLIKES — Gems, Coins
10KLIKES — Gems, Coins, Strength
20KLIKES — Gems, Coins
30KLIKES — Gems

50KLIKES — Gems, Coins
75KLIKES — Gems
1M — Gems, Coins
POWER — Gems, Strength
TRADING — Gems
KSIWON — Strength
SUB2COOKIE — Gems, Coins
SUB2GAMINGDAN — Gems, Coins
GRAVY — Gems, Coins
RAZORFISHGAMING — Gems, Coins
GWKFAMILY — Gems, Coins, Strength
RELEASEHYPE — Gems

275KLIKES — Gems
Expired Boxing Simulator Codes
SUB2PLANETMILO — Gems, Coins
NEW — Coins
SUB2TELANTHRIC — Gems, Coins
RELEASE — Coins
How to Redeem Boxing Simulator Codes
To ensure you're inputting codes correctly, follow these steps:
Open Boxing Simulator in the Roblox Metaverse Platform.
In the main lobby (you'll know you're in the right place if you can control your character), click the Twitter icon to the left side of the screen, underneath the STATS button, and to the left of the PETS button.
Enter codes, then click REDEEM.
For more freebies, check out our Dragon Ball Hyper Blood codes, City Tycoon codes, and Button Simulator Ascended codes pages!
About the author