Roblox Blair Codes (February 2023)
Earn in-game money and buy the best ghost hunting equipment with the latest Blair codes.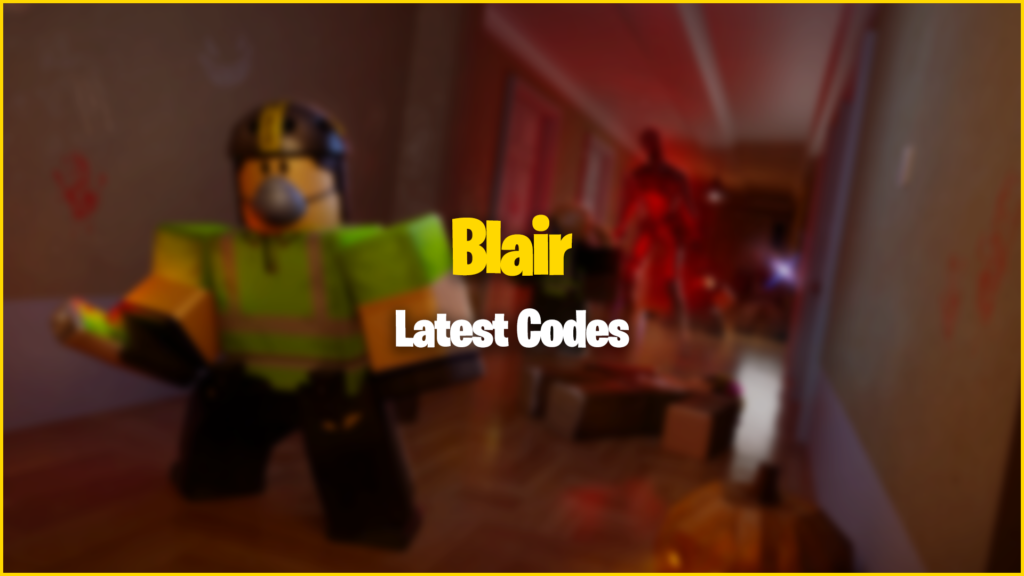 Blair is an experience developed by Spooky Scary Games for the Roblox platform. Blair is considered a horror/thriller styler game in the spirit of Phasmophobia. Get your friends online and hop into a server together where you will attempt to identify over twelve different types of ghosts across multiple maps. You can purchase different in-game items to help you identify ghosts and we have collected all the current Blair codes to help you. Check them out below.
Using Blair codes is a free and easy way to redeem in-game rewards and exclusive items. Earn money in-game to buy better ghost identification equipment. Codes can expire at any moment so be sure to use them as soon as they become available. Bookmark this page by pressing CTRL+D on your keyboard, and check back daily for new updates.
If you find this post helpful, you can check out these posts on Murder Party codes, Corridor of Easy codes, and Area 47 codes.
Blair codes
Here are the latest Blair codes:
christmas2021 – $2,500
november500 – $500
How to redeem codes for Blair
To redeem codes for Blair, follow these steps:
Launch Blair in Roblox.
Find and tap on the codes icon on the top right.
Enter a working code into the code redemption box.
Tap on the Submit Code to redeem the code.
Enjoy your free in-game rewards.
We recommend copying and pasting the codes directly from our list to ensure there are no typos or extra spaces. After redeeming the codes, you should automatically receive any in-game items or boosts on your account. If a code says it's invalid, double-check to make sure you entered it exactly as shown above.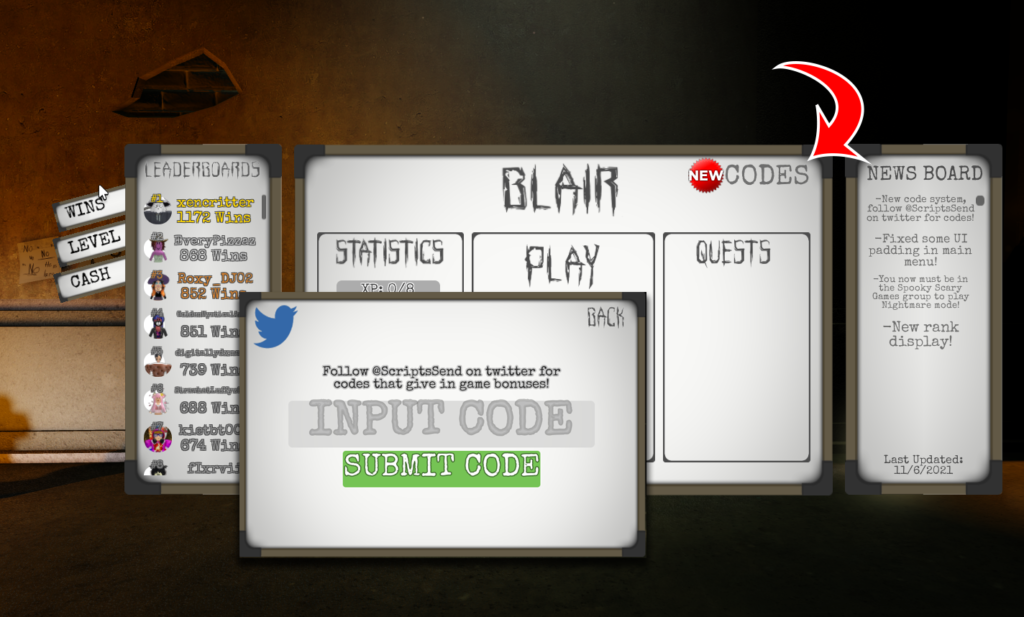 How to get more codes for Blair
To get more codes for Blair, you can follow the game developers on Twitter and join the community Discord server. The developer will post new codes to both of those locations. You can also bookmark this page and follow us for the latest codes. We update our list as soon as new ones become available.
Blair Game Description
~ A Ghost Hunting Experience ~

👻Blair is a Phasmophobia inspired ghost hunting horror/thriller game where you and up to 3 friends can explore numorous different maps and attempt to identify 12 different types of ghosts from 6 different types of evidence. But be careful, not every ghost is as friendly as casper!

📱Mobile and Console friendly with special gameplay for each device!

☢️This game features highly detailed maps and may be too frightening for some players.

📣There are updates every couple of days and we highly encourage you to follow the twitter below or join the group to be notified about updates! You can also favorite and follow the game to be notified aswell.

🎮Controls – https://devforum.roblox.com/t/blair-pc-gamepad-controls
🎬Credits – https://devforum.roblox.com/t/blair-developmental-credits
Explore other experiences on our Roblox game codes page to find your favorites. Check out our Roblox promo codes page for new outfits and other freebies for your in-game avatar.