Corridor of Easy codes – free Clipz (December 2021)
Get the latest Corridor of Easy codes from our up-to-date list and claim some free Clipz for in-game boosts!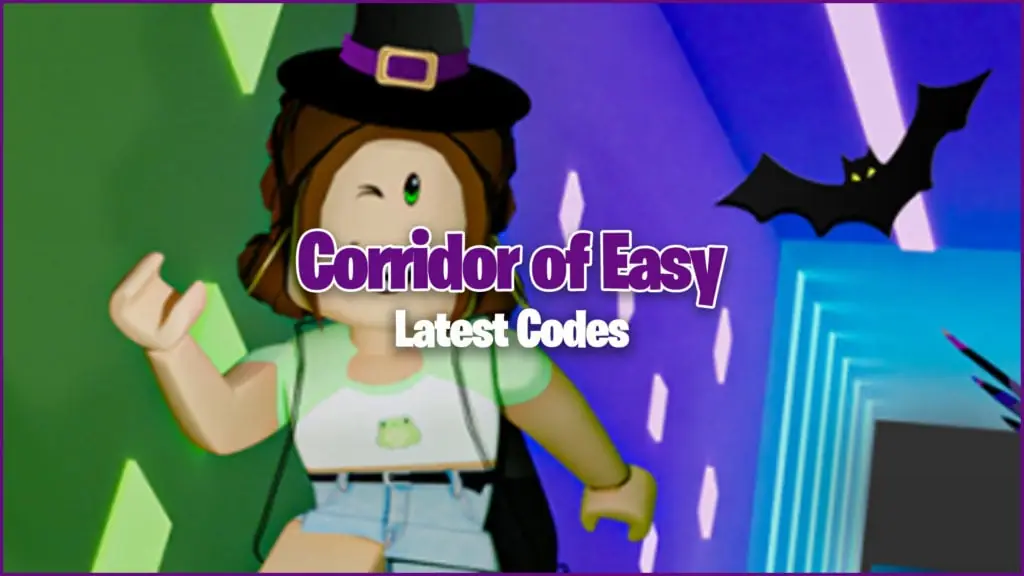 Corridor of Easy is an experience developed by Clippy Studios for the Roblox platform. In this obby game, players must work their way through various challenging corridors. See if you have what it takes to get to the end before the time runs up. You can use the Corridor of Easy codes listed below to earn some extra Clipz for in-game boosts.
Using Corridor of Easy codes is a free and easy way to earn bonus Clipz, the game's currency. You can use Clipz in the boosts shop to buy things like low gravity, high speed, invincibility, and other helpful boosts. The developers release new codes often, so bookmark this page and check back daily for the latest updates.
All Corridor of Easy codes
SPOOKY – 300 Clipz
BART – 300 Clipz
fullsky – 300 Clipz
Get more codes for your favorite games through our Roblox game codes list.
How to redeem Corridor of Easy codes
You can redeem codes for Corridor of Easy by following these steps:
Launch Corridor of Easy in Roblox.
Tap on the Twitter button on the right side of the screen.
Enter a working code into the code redemption box.
Press the green Redeem button.
Enjoy your free rewards and boosts!
You can copy and paste the codes directly from our list above to avoid any typos. Remember to double-check to ensure there are no typos or extra spaces if you type them in by hand. You will automatically receive the rewards to your account after claiming each valid code.
How to get more Corridor of Easy codes
You can get more Corridor of Easy codes by joining the Clippy Studios Roblox group. The developers post new updates, announcements, and codes at that location. We also round up codes from all over the internet, so you can follow our code wiki for updates.
Corridor of Easy Game Description
🏁Race your friend's on a large variety of randomly generated obbies. Corridor of Easy, the easiest Corridor on Roblox!

✔️ Try to reach the end before the timer ends! EARN Clipz, GET POWERUPS, and DRIP OUT on your way to the end of the corridor!

Tags: Obby, Fun, Hell, Misery, Friends, Climb, Kawaii, Cotton, Corridor, Tower, Dream, Mastery, Calm, Light, Squid Game, Fish Game, Squid, Fish, Octopus

This experience may include paid advertisements that are labelled as "Paid Ads" and use assets from @AdvertUploader.

Mobile shift lock used in this game was made by funwolf7.
Explore other experiences on our Roblox game codes page to find your favorites. Check out our Roblox promo codes page for new outfits and other freebies for your in-game avatar.