Best Zelda Tears of the Kingdom Memes
These memes are seriously hilarious.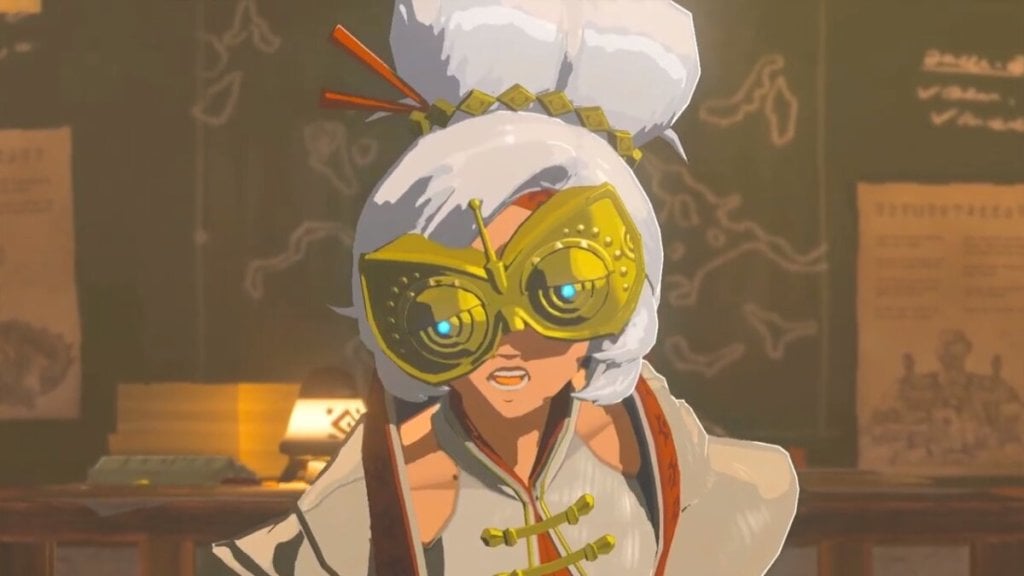 The moment we have all been waiting for, seriously, this is what players have been waiting for. The opportunity for players to spread memes around like wildfire. Memes bring out emotions players have been feeling for some time and are just afraid to say it. There are memes that are hilarious and there are memes out there that make us feel. For a game as intense as Tears of the Kingdom you'd be surprised at how many penis jokes there are. Here are the top Tears of the Kingdom memes we have found over the internet to bring for your enjoyment.
Top Tears of the Kingdom Memes
A great meme is something that starts up a conversation. If your meme isn't bringing anything new to the topic at hand you're doing something wrong. Memes are the perfect way to express how someone is feeling about the functionality of the game. Is the game performing well? Does it have too many bugs and needs to be addressed? Are the characters interesting enough to be talked about in a meme?
In this article, we're going to show you our top ten favorite memes we've found in regard to Tears of the Kingdom. These memes were carefully chosen and represent how players are feeling toward the game as it is right now. Is Tears of the Kingdom a success? The memes will tell you all you need to know. Without further ado, here are our top favorite memes.
1. This is Patrick
If you're a Zelda player you should be pretty familiar with shrines. As time passed the shrines have gotten harder to figure out. When we play Zelda games we love exploration, riding Epona, and meeting interesting new characters along the way. If we had it our way, we wouldn't complete shrines and just have an epic tale of saving Hyrule.
2. Work Hard, Play Harder
No matter how old we will get or how many responsibilities we have, if there is a new game releasing that we're excited about, we're going to play it all night. We don't care if we have work in the morning, need to go to school, or have other engagements that need to be canceled. We're playing and we will suffer whatever consequences come our way when that time comes. If we break our engagements off, we don't have a good reason, we just wanted to play something that makes us happy.
3. War Crimes
We have probably seen more crimes against Korok than we've seen gameplay toward the main quests. What even is the main storyline in Tears of the Kingdom? Are we defeating the entity that was in the first game? Are we saving Zelda? Is this just a game where you learn how to make weapons of mass destruction? It's a nuclear weapons simulator and the Koroks are test subjects.
4. Ganondorf
This meme is hilarious because we were hoping the bad guy from the series would get scared witnessing all of the terror Link is causing in Hyrule. Players literally built Optimus Prime and are creating weapons of mass destruction by adding lasers and rocket launchers. There are also moments when he's building penis weapons, so, he shouldn't feel too scared. Link is just having a little fun.
5. Korok Madness
Korok gets absolutely no love and it's sickening. They're cute and have a cute little backpack on. We have no idea why people want to torture them. Maybe it's because they can't die so people get a lot of joy doing sick things if they know they are immortal. As we've seen in the meme above players are spending more time building weapons that will cause chaos in Korok's world.
6. Priorities
The funniest Korok weapon we have seen would have to be the rocket launcher. Seeing a Korok launch off into space and just babbling in his talk is hilarious. Sure, it's fun to actually do the quests necessary in order to learn more about the chaos overrunning Hyrule. It's equally as fun going off course and just exploring everything the developers added to the games. We're sure they weren't expecting us to have as much fun roasting a Korok, but here we are, using tools to roast characters who did nothing to us.
7. Zelda
Zelda is still Link's girl and he has no problem showing people his love for her. Even if the image above is fake, it's probably something he would do if he could. Did you also happen to notice that Link is moving up with his technology? He's sporting an identical version of a Nintendo Switch, similar to Breathe of the Wild when he was using something similar to a Wii device. We like that he's using technology similar to our technology.
8. Mipha Appreciation
We've seen this meme surface a few times depicting various characters in video games. Another popular game known as Honkai Star Rail recently had a picture just like this where we needed to appreciate March 7 for being adorable. Mipha is a princess in the Zelda universe of the Zora people and she's incredibly cute. Her design makes us want to pick her up from her tail and play with her, so a creator, decided to show us how to appropriately pick her up. Since she's an introverted and shy character we should wait for her to approach before giving her hugs.
9. Sad Face
The worst thing you can do for yourself is give up. Even if your invention fails you, you need to keep trying. This creator tried making an invention that would take Link across the cliffs of Hyrule. The idea was that they would weld materials together and use all of their boards to create this mode of transportation. The outcome wasn't what they had hoped and unfortunately, their creation fell off the cliff. It's hilarious watching their invention fall straight down and hopefully with some adjustments they can create the perfect transportation for Link.
10. WTF
What is with video games adding dogs or cats and not having the ability to pet them? Look at this good boy and how he just wants to be petted but you can't. It's an abomination and players are frustrated that we are given another great Zelda title with no option to pet the dog. Developers know we want this small feature and still they ignore us. This account focuses on posting all video games that have animals in their games and you can't pet them. Check them out for a quick laugh because the other posts are hilarious.
---
If you're looking for more updates on Tears of the Kingdom please check out Gamer Journalist on Facebook to join the discussion and keep up to date with our content. You may also want to check out Is Legend of Zelda Tears of the Kingdom A Prequel? or Can the Hylian Shield Break in Zelda Tears of the Kingdom?
About the author