Best Xbox Series X JRPGs to Play Right Now (August 2022)
Love JRPGs and the Xbox Series X? Read on to uncover the best of both worlds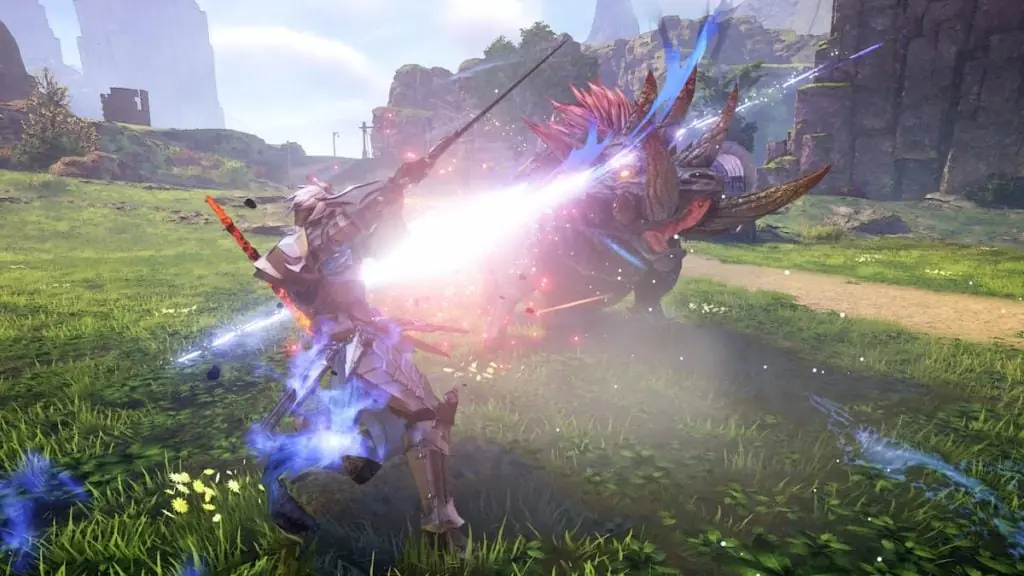 The Xbox Series X has been out for a while now, and so have Japanese role-playing games (JRPGs). That being said, due to the rise of both, we're now beginning to see more and more JRPGs enter the Xbox realm and become mainstream. After almost solely being made for Nintendo consoles.
Taking this into account, we've compiled a list of the best Xbox Series X JRPGs to play right now.
Best Xbox Series X JRPGs to Play Right Now (June 2022)
#5 – Dragon Quest XI S: Echoes of an Elusive Age
Outside of Final Fantasy (which also nearly cracked our list), there's arguably no JRPG more storied and renowned than Dragon Quest. While there are tons of JRPGs that feature expansive worlds, Dragon Quest XI S: Echoes of an Elusive Age introduces one of the more stunning and vivid worlds in gaming. Offering players the ability to explore varying towns and landscapes in the wide open world of Erdrea.
The game offers incredibly realistic gameplay, versatile and customizable battles as well as some colorful creatures and unique locations. It's a turn-based game that pits you as "The Luminary", in which you must fight off all the evil in the world alongside your trusty companions. Due to the depth of the story, the vast and vibrant world as well as artistry within the game, Dragon Quest XI S: Echoes of an Elusive Age remains one of the better JRPGs to play on the Xbox Series X/S.
#4 – Nier: Automata Become as Gods
Nier: Automata Become as Gods Edition is a special edition of Nier: Automata that was released in June 2018. While the game has some of the standard elements you'd typically find in JRPGs, specifically, with the main story. It also has a lot of Western elements, which help to make it a rather unique game. Specifically, with a heavy emphasis on action combat.
Outside of the impressive visuals, thanks to the 4K graphics and 60 FPS offered on the Xbox Series X. Nier Automata Become as Gods also features some top-notch gameplay and a fascinating storyline. Set in a post-apocalyptic world, the "gods" are labeled as the creators of the Machines and the Androids. With the former being created by aliens that invaded earth and the latter being created by humans. Pitting Androids and Machines against one another in a long-lasting war.
Related: Best Xbox Series X Games to Play (2022)
#3 – Tales of Arise
An engaging plot, relatable characters, and an intuitive combat system? Yep, we're talking about Tales of Arise. The game takes a slight turn from previous Tales titles, venturing into darker, more Westernized territory. Nevertheless, Tales of Arise still uses much of the same core gameplay mechanics featured in previous titles, including the fun real-time "Linear Motion Battle System". It just offers some minor enhancements for the Xbox Series X, and feels like its catering more to newer audiences.
The game is set in the world of Dahna, which provides a visually appealing landscape with an endless amount to explore. After centuries of oppression, Tales of Arise follows two individuals as they work towards overthrowing Rena, the tyrannical overlord. The graphics and mechanics are what get you hooked but the connection to the characters and the depth of the storyline are what keep you coming back.
#2 – Yakuza: Like A Dragon
Despite the Yakuza series being more known for its open-world qualities, Like A Dragon took a slightly different turn as more of a turn-based action game. Thanks to the leveling process and skill-based mechanics, the game still feels like a true RPG, but it's certainly different from some of the previous installments. Regardless, it offers one of the best stories out of all the Yakuza games so far.
Those who have played Yakuza games before know how over-the-top the visuals can be at times but Like A Dragon still offers enough realism to create the perfect balance. It also features an enhanced combat system and unbelievable graphics. Even just exploring Isezaki Ijincho allows for hours of fun twists and turns through the various side quests, arcades to play in, and restaurants to visit. Forming one of the most detailed, balanced, and addicting JRPGs for the Xbox Series X.
#1 – Elden Ring
Lastly, we have the game that's captivated the globe over the last several months, Elden Ring. Which isn't just one of the best JRPGs to play right now but it's arguably one of the best JRPGs ever made. This is saying a lot since fans have been anticipating its release for the last five years. The collective writing, world-building and design of Hidetaka Miyazaki and renowned fantasy novelist, George R.R. Martin, probably doesn't hurt either.
With over 30 hours of gameplay on just the main story alone and dozens more through the various side quests, Elden Ring offers loads of adventure. Not only are there near endless amounts of unique locations to explore but there are also all kinds of fantasy creatures to fend off along the way. It also features one of the better soundtracks among JRPGs as well as some pretty epic cut-scenes to the various boss fights.
That concludes our list of the best Xbox Series X JRPGs to play right now in June 2022. Before you go don't forget to check out some of our other Japanese role-playing game content here at Gamer Journalist. Like how to gesture in Elden Ring or what is the color of the Lost Envy in Nier: Replicant?