All Hairstyles in Elden Ring Colosseum
It Might Be Time for a Trip to the Salon ...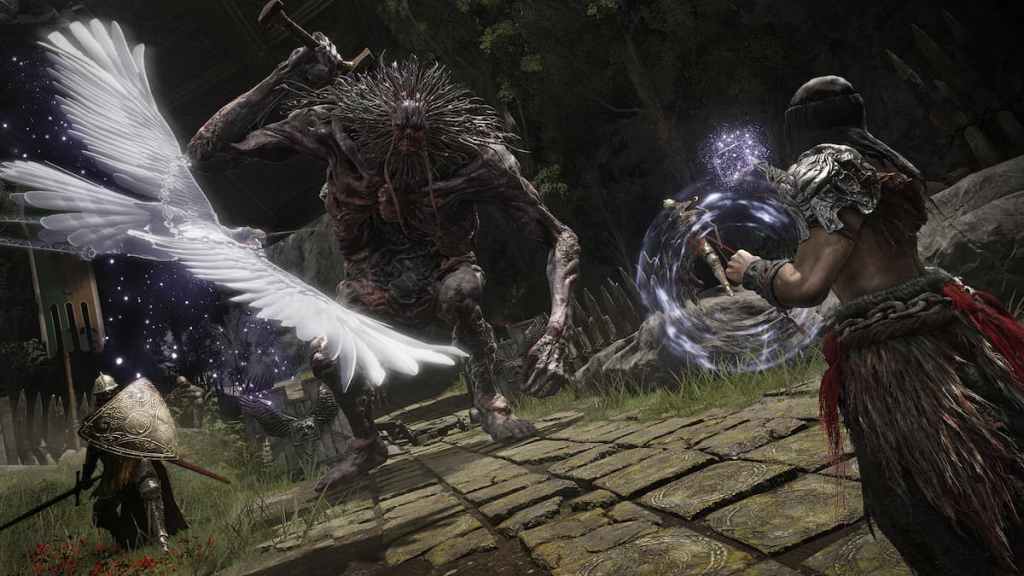 In the recently released DLC content for the critically acclaimed Elden Ring, a whole host of features, including new hairstyles. It's hardly the most important piece of new content, given the PvP update, but it's still an interesting inclusion nonetheless. Read on to learn more about the five new hairstyles you can pick from when crafting your Elden Ring character.
All Hairstyles in Elden Ring Colosseum
As there are no official names for these hairstyles, we will be referring to them by their numbered slot. In this latest update, five new hairstyles have been added — 28, 29, 30, 31, and 32.
28 is a type of braided style that features three prominent braids across the top, which unravel as they reach the neck. 29 is a slicked-back anime protagonist (or antagonist) 'do, that just screams Ichiban from Yakuza: Like a Dragon. 30 is a little bit dialed back when compared to 29; it prominently features one long ponytail in the back, with a focus on some unassuming bangs on either side of the face. 31 is somewhat similar, but the focus switches from the ponytail to two braids on both sides of the neck. And finally, the 32nd hairstyle and last of the new additions, features ponytails on both sides of the head, reminiscent of Harley Quinn in the Batman Arkham franchise. Or, Misa Amane from Death Note.
Related: How Does Matchmaking Work in Elden Ring Colosseum
So, if you've been thinking that your Elden Ring tarnished is in need of an aesthetic switch-up, now's your chance to adjust things. Just a reminder, to change your character's appearance, simply find a Clouded Mirror Stand and select APPLY COSMETICS. You will then be able to change the way your character looks.
About the author