Best Warhammer 40K: Darktide Weapons
Just the best of the best.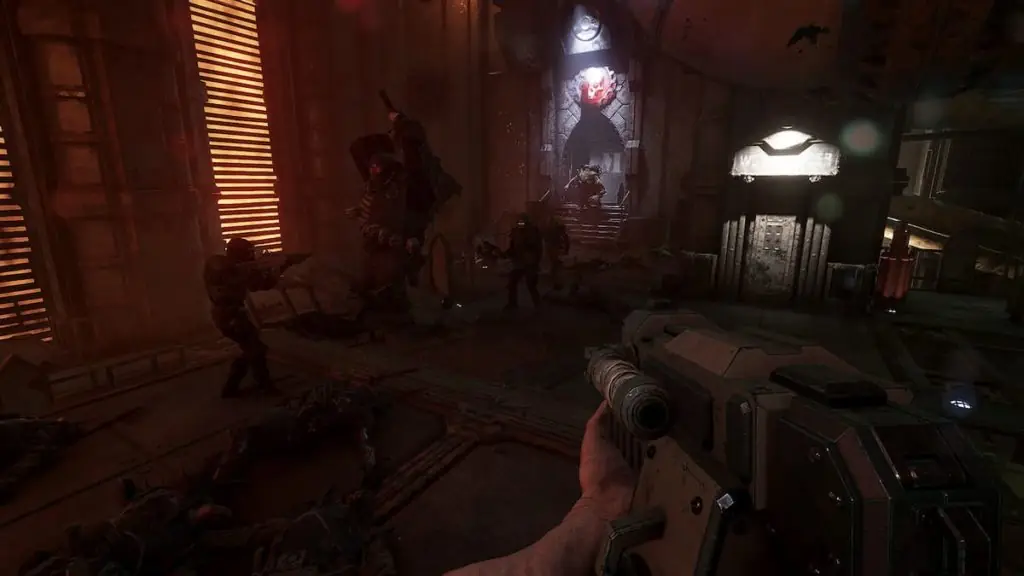 It's not the weapon, it's the player. Although, sometimes it is in fact the weapon. In the history of shooters, there have always been an issue and that is the balance between all weapons included in a certain game. Obviously, the success of the player depends on its own skills and talent. However, being able to start a couple of feet above the others by using overpowered weapons is an intelligent maneuver (I'm looking at you, shotguns in MW2 original). Anyway, it is quite difficult to balance a handgun with a full assault rifle, so there are weapons that will be naturally beneficial. In Warhammer 40K: Darktide, there are three weapons that have stood above the rest during this pre-launch. They are, therefore, looking to be proclaimed the best in the game. Here are the best Warhammer 40K: Darktide weapons.
Best Warhammer 40K: Darktide Weapons
In order to remain transparent, it is appropriate to tell you that the game is currently under a pre-release beta stage. The full game releases on November 30. Having said that, the following weapons, that are the entry level weapons for their respective characters, are the ones that have inflicted the most damage with most kills during the closed beta period. Thanks to this data, and taking into account that player behavior is the best way to determine these sorts of things, we have determined that the best Warhammer 40K: Darktide weapons are the following:
Catachan MK I Devil's Claw Sword (Psyker Psykinetic)
Brunt Special MK I Club (Ogryn Skullbreaker)
Kantrael MG la Infantry (Veteran Sharpshooter)
Related: How to customize classes in Warhammer 40K: Darktide
Now that you know what are the best games currently in Darktide, be sure to use this knowledge for an early advantage in the game. I strongly recommend as well that you try other weapons and tactics when the game fully releases. Things will probably change, and weapons can be re-balanced or added.
---
Warhammer 40K: Darktide is available on Windows and Xbox Series X/S. If you like our Warhammer content, be sure to check out Is Warhammer 40K: Darktide on Game Pass?, and How to change character appearance in Warhammer 40K: Darktide.