Is Warhammer 40K: Darktide on Game Pass?
You might like the answer.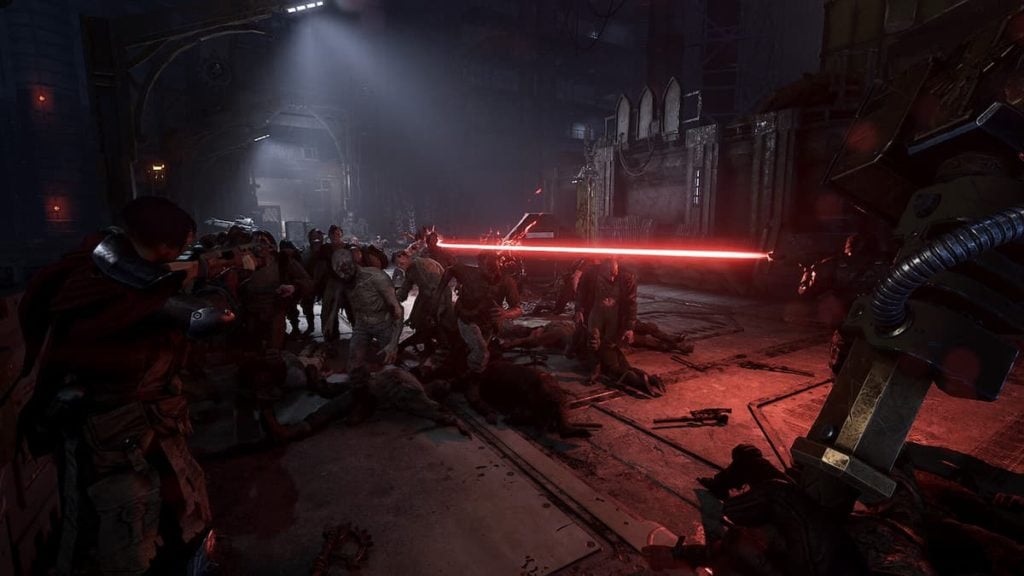 Although going through a bumpy road in terms of release reception due to connectivity issues and performance (it's currently in a pre-release beta phase after all), Warhammer 40K: Darktide is a very expected addition to the Warhammer franchise. With a lot of brutal first-person shooter action and co-op capabilities, the game sure knows how to pack a punch. With that being said, Darktide is available as a timed exclusive for Xbox Series X/S as well as PC, with no set time for a PlayStation release. So, that just adds gasoline to the question: is Warhammer 40K: Darktide on Game Pass? Let's find out together.
Is Warhammer 40K: Darktide on Game Pass?
So, the answer to whether Darktide is on Game Pass is yes, and no. It's a maybe. Well, not really. To be clear, Warhammer 40K: Darktide will be available on Game Pass starting November 30, albeit only on PC Game Pass. That's a hooray for PC users, but a bummer for our folks with the Xbox. It is quite strange since making it available for both platforms is just a no-brainer, specially the timed exclusive state of the game. It is not clear if the game will be available on Xbox Game Pass in the near future, so you will have to wait for it to be included. Or you could, you know, buy the game. I know, crazy, right? Anyway, everything will be resolved when the game fully launches on November 30.
Related: Warhammer 40K: Darktide: All Weapon Stats, Explained
So, for all of you PC gamers, be sure to grab Darktide on November 30. For you Xbox gamers, I suggest waiting just a little bit. If you can't wait any longer, buying it is still an option. Either way, a lot of actions is waiting for you.
---
Warhammer 40K: Darktide is available on Windows and Xbox Series X/S. If you like our Warhammer content, be sure to check out How to change character appearance in Warhammer 40K: Darktide and Best Warhammer 40K Darktide Classes Guide.