Best Tank Build In Remnant 2
Damage? What damage?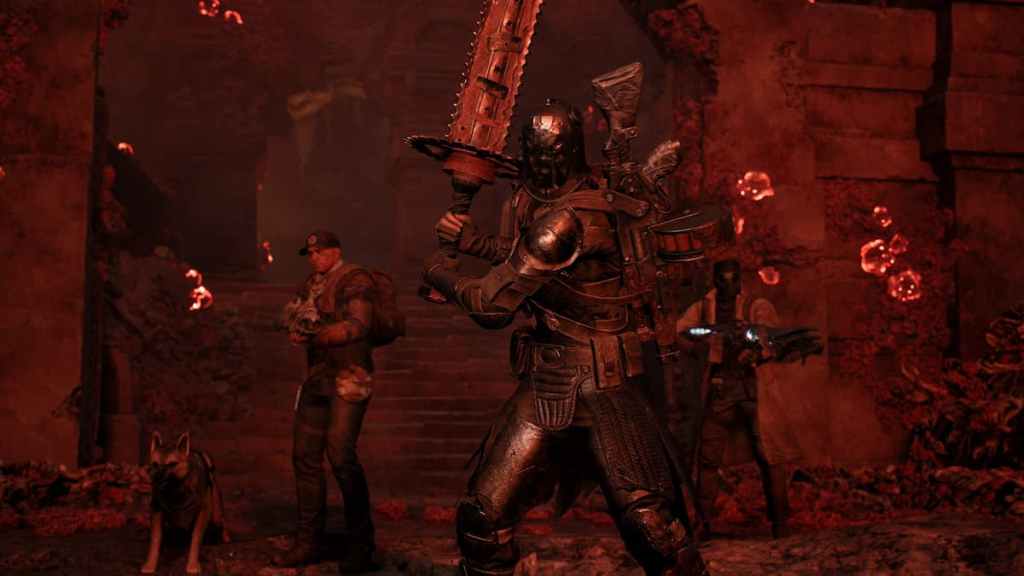 Although playing Remnant 2 with mixed loadout and equipment will get the job done, playing with a particular build will always give you more fun and more room for creativity. If you use a specific combination of weapons and abilities, not only will it increase your character's combat skills, but it will also provide a unique playstyle.
Related: Where to Find All Armor in Remnant 2
What is the Best Tank Build in Remnant 2?
Remnant 2 has very popular Tank builds. The main trait of Tank builds is the ability to take a lot of damage without dodging and still not dying. That makes Tank build perfect for the boss battles and crowd control. Remember how you hated bullet-sponge enemies? With this build, you can be the one your enemies hate.
The Best Loadout for Tank Build
Best Archetypes: Medic and Engineer – Medics will help you heal and control the damage, while Engineer Archetype will give you access to turrets you can use to get out of a pickle.
Best Traits: Triage, Fortify, Regrowth, Vigor, Spirit – these traits are the best for building a character of massive health and constitution.
Best Armor: Leto Mark ll armor pieces – The best armor for taking damage, except for the Labyrinth Gloves, which give more armor than Leto MkII ones. Also, we are aware this armor looks like an adult toy, so please don't point that one out.
Best Relic: Crystal Heart – This relic is the best for health regeneration because it generates 100% of Max held over 10 seconds. It also adds major bonuses on Healing and Healing Effectiveness.
Best Amulet: Nimuese Ribbon – I recommend this one because it increases the Relic healing effectiveness by 50% and also adds Haste, which nullifies Crystal Heart's effect of slowdown.
Best Rings: Blessed Ring, Fae's Protector Signet, Dead King's Memento, and Seal of the Empress – just trust me on this one
Best Primary Weapon: Merciless and Nightfall – weapons don't matter at all for this build, but my preference lies in those two.
Best Weapon mod: Song of Eafir – this mode staggers most of the ground enemies in a range of 10 meters, and it also deals damage to flying enemies at the same range. This comes in handy in trouble.
This loadout will transform you into a proper Tank. Keep in mind that you can replenish your health by using the consumables, so keep them aplenty in your inventory. If you follow this guide, you will be able to withstand significant harm without any issues. Another thing to consider while using this build is avoiding encumbrance since your armor and gear are already heavy.
---
This build will make you into a damage sponge and nearly unstoppable. For more related articles, check out Best Fire Build In Remnant 2 or Best Handguns in Remnant 2.
About the author