The 10 Best Sex Mods for The Sims 4
Don't worry. This is a judgement free zone.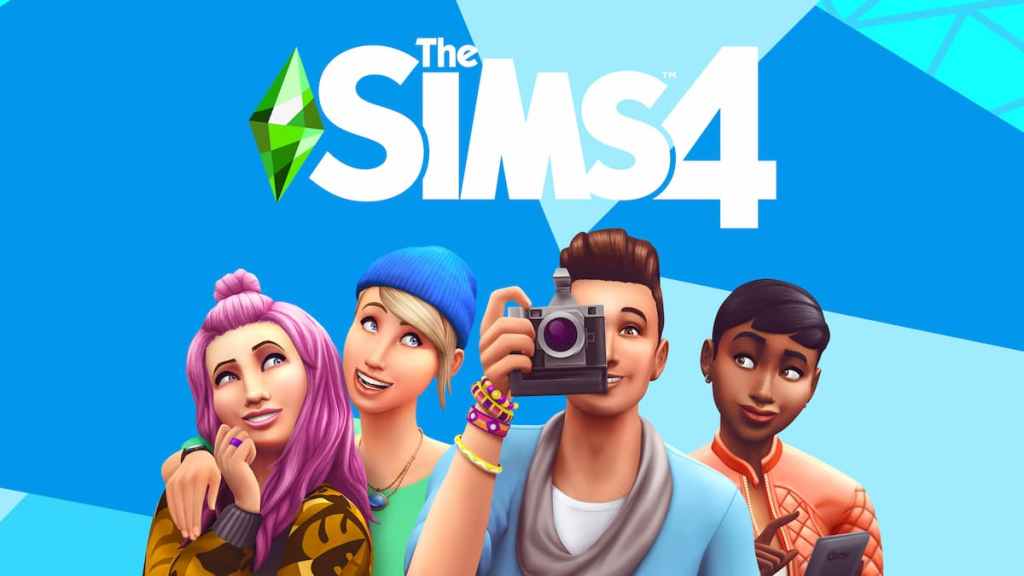 The modding community for The Sims 4 has always been particularly strong, with enterprising fans finding ways to tweak the game code to produce spectacular results. Of course, not all those changes are made to improve the game's interface or create new locations for players to visit. Instead, many of them are implemented to make the game spicier. If you're looking for the best sex mods for The Sims 4, here are our top picks.
Related: How to install mods in The Sims 4
The Best Sex Mods for The Sims 4 – Our Top Ten Picks
The Sims 4 isn't the only game to get the sexy mod treatment, but it does have more than most. Some of these mods are intended to remove some of the censorship around Woohooing in the game, but most offer fans new interactions to play with. Just remember to make sure you're playing in the privacy of your own home before turning these mods on.
Another reminder when using mods is to make sure the mod is up-to-date with the current patch of your Sim game. If you have recently updated, make sure the creator has updated the mod as well before you add it to your game. Always make sure that your mods are compatible to prevent breaking or permanently losing your experience.
Relationship & Pregnancy Overhaul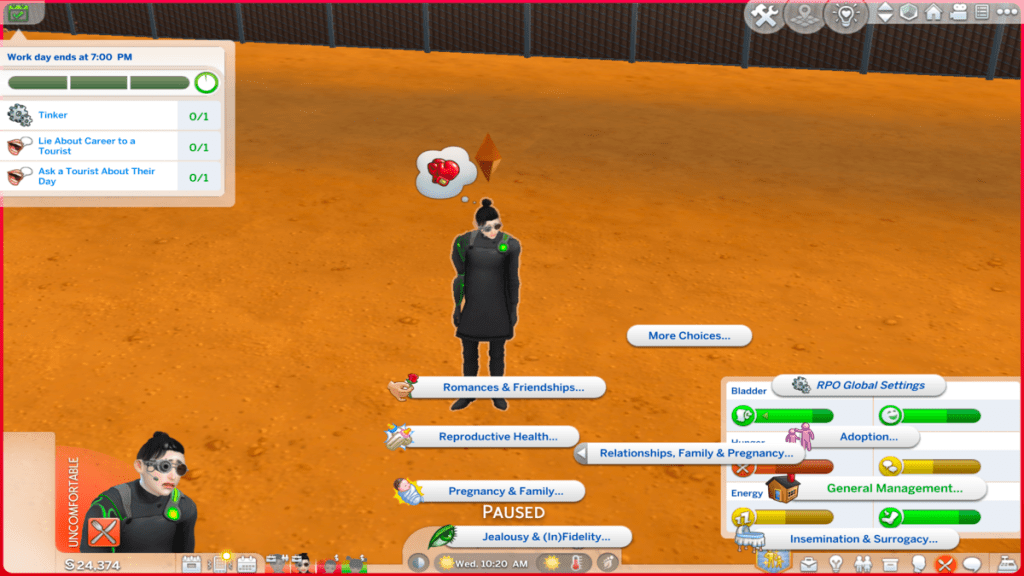 Relationships needed to have a major overhaul, and thanks to popular modder Lumpinou, Sims can now have a realistic approach to relationships. In this mod, you can adjust your jealousy settings so Sims can get over the fact that they hugged a friend.
You can also determine whether your family is excited to have a future baby, and they can plan doctor appointments to be prescribed birth control. Want to break up with your Sim temporarily? You can split your Sims up if they're going through problems and prevent them from having long-term negative feelings.
Dirty Talker Mod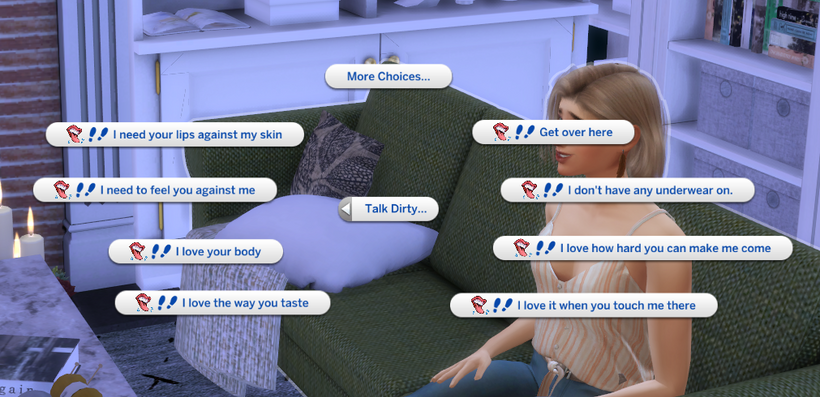 Are you tired of your Sims living a vanilla lifestyle? Want to find a way to spice up their sex life with some dirty talking? Thanks to the modder, WICKED PIXXEL, your Sims can flirt and talk dirty to their significant other. All you need to do is add the aspiration "Dirty Talker" in CAS, and you'll see new interactions on your pie wheel.
You can talk to them about having orgies, talk about face sitting, or trying new positions in bed. When they're cozying up to one another, this is when your Sim can talk dirty to them by saying words such as "your tongue is magical" or "moan for me."
Nisa's Wicked Perversions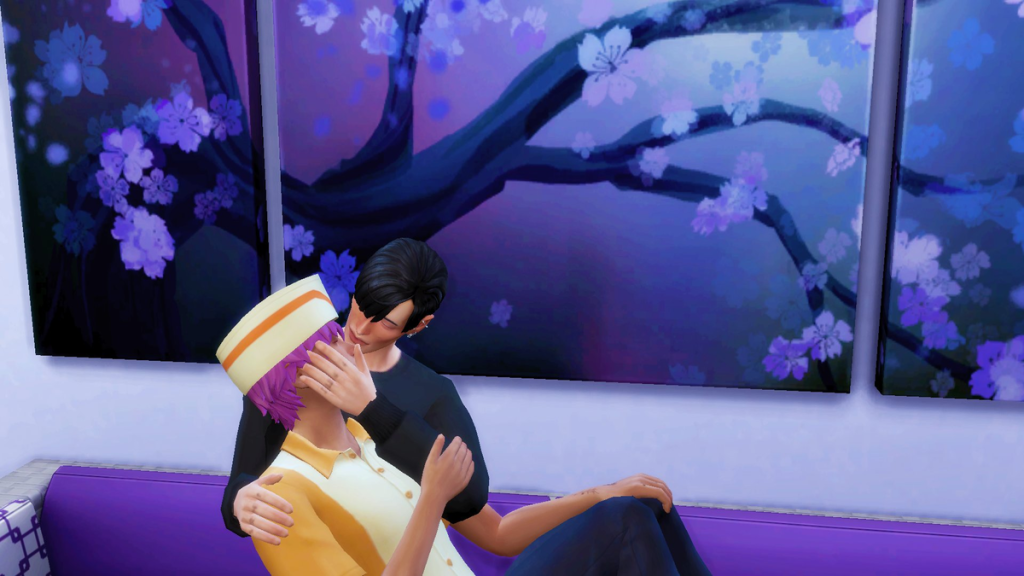 Simmers who have logged into Lovers Lab will find tons of extra goodies they can add to their mod folder. Nisa's Wicked Perversions is a mod that's well-known in the Sim community for the fact that you can become a prostitute. We're not joking. Add your life aspiration to become a trophy wife, or give them traits that focus on sex.
You can even order sexual items from your computer and tempt unsuspecting Sims into making sweet love with you. To download this mod, you must have an account through Lover's Lab to see the download button.
Playboy Mod
Are you a Playboy? What about a playgirl? With this mod, you can give your Sims new traits that will open interesting interactions for your Sims to use in the pie wheel. Try using your computer, and you'll notice popular websites such as Brazzers or Pornhub, where you can search for porn and become a sex expert.
Your phone gets an upgrade as well, and you'll have access to sex workers who will be able to talk dirty to you over the phone. It's a fun mod that can immediately put your Sims in a flirty mood when you use it. To download this mod, you must have an account through Lover's Lab to see the download button.
Pole dance Mod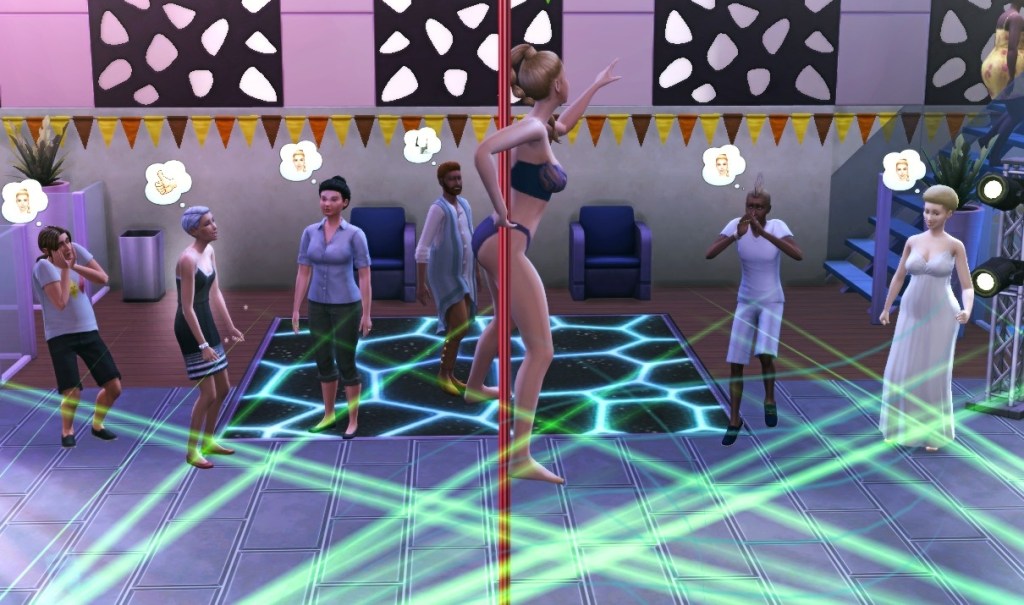 Do you need a new way to work out? Swinging on a pole takes a lot of upper body strength, and now your Sim can do dance routines while using the pole dance mod. You can find the pole in your build/buy catalog. After you have found the pole, just drag it to an available space on the lot and let your Sim start dancing away.
This mod will level your dance skills, and after you gain a level, you will advance in strip teasing. If you want to be able to striptease, you will need the mod Wicked Whims but don't worry, we'll talk about that mod later on.
Bed Cuddle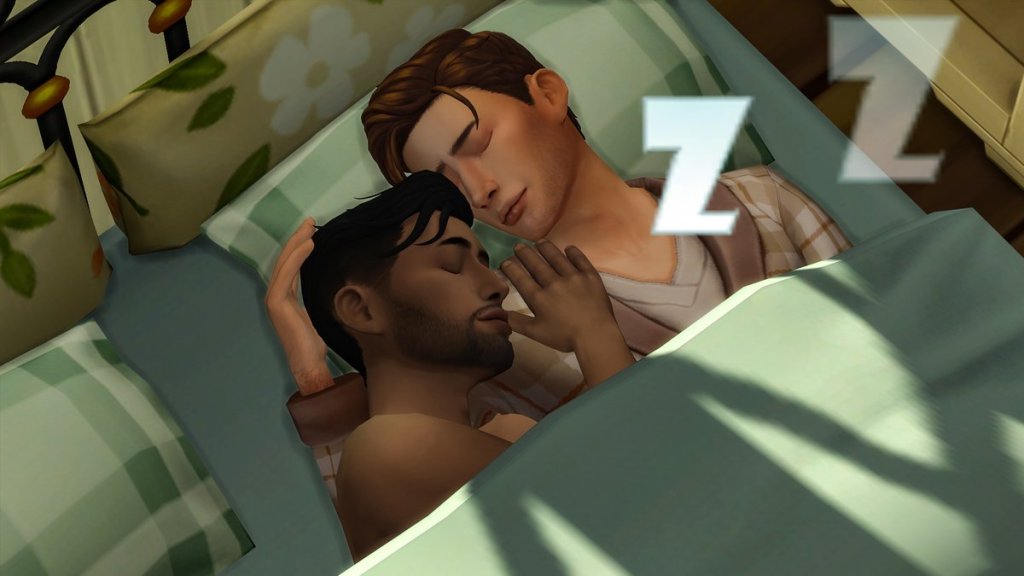 This one is for all the cuddlers out there. Do you hate it when your Sim that's in a relationship goes to bed and doesn't do anything with their partner? We needed some cuddling, and this cute animation allows your Sims to hold one another as they're drifting to sleep. If you have a mod that already overrides bed animations, be sure to check thepancake1 for a list to prevent errors.
More Kisses Mod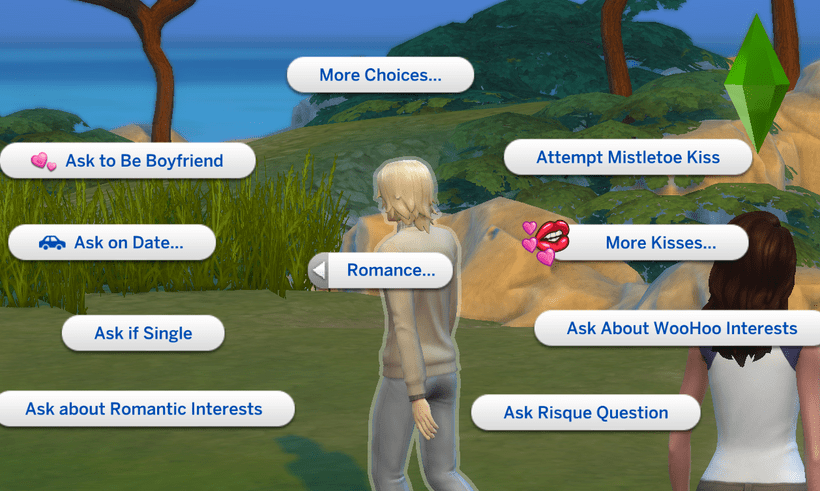 The kisses in The Sims 4 aren't the best, and they're pretty tame for older players. Where's the passion? With this mod, created by Maplebell, we have new animations your Sims can use when they're kissing each other. You can give your Sim an enraptured kiss along with others that offer more romance to the table. This is perfect if you're looking for something spicy without needing to get them naked.
MCC Command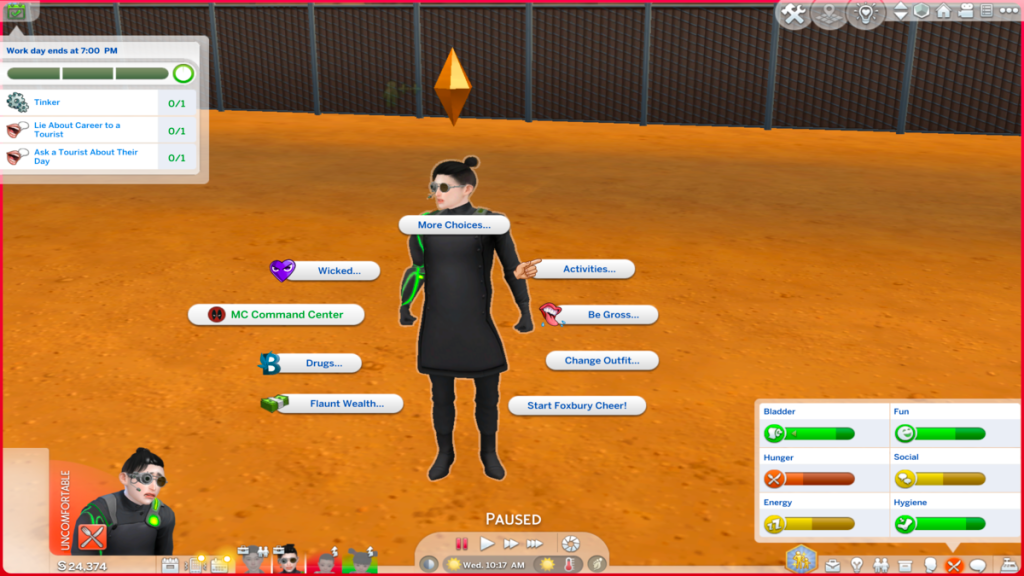 Did you know that you can adjust how your Sims react when it comes to sex and love? MCC is a very popular mod that monitors tons of features in The Sims. You can adjust how long you want Sim days to be or figure out who gets the kids after a divorce.
Some of our favorite features have got to be the ones where you can allow teens to get pregnant (it happens) or allow homeless Sims to move in together. Another great feature is being able to adjust your Sims relationship with someone else. If you want a Sim to magically get pregnant or become lovers, MCC allows you to do it.
"SimDa" Dating App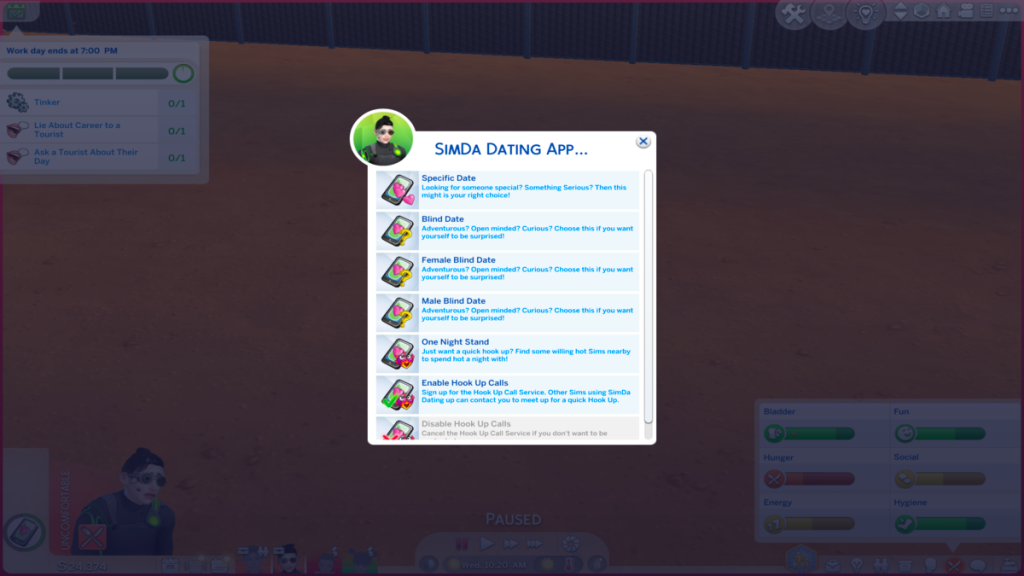 It is a fact of modern life that much of our dating experience is online, so why deny your Sim that experience as well? Installing the SimDa mod for The Sims 4 lets your Sim browse the available Sims in their area, go on a blind date, or even skip to the main event and have a One Night Stand with their potential paramour. This mod is great for adding an extra avenue for dating within the Sims world.
Wicked Whims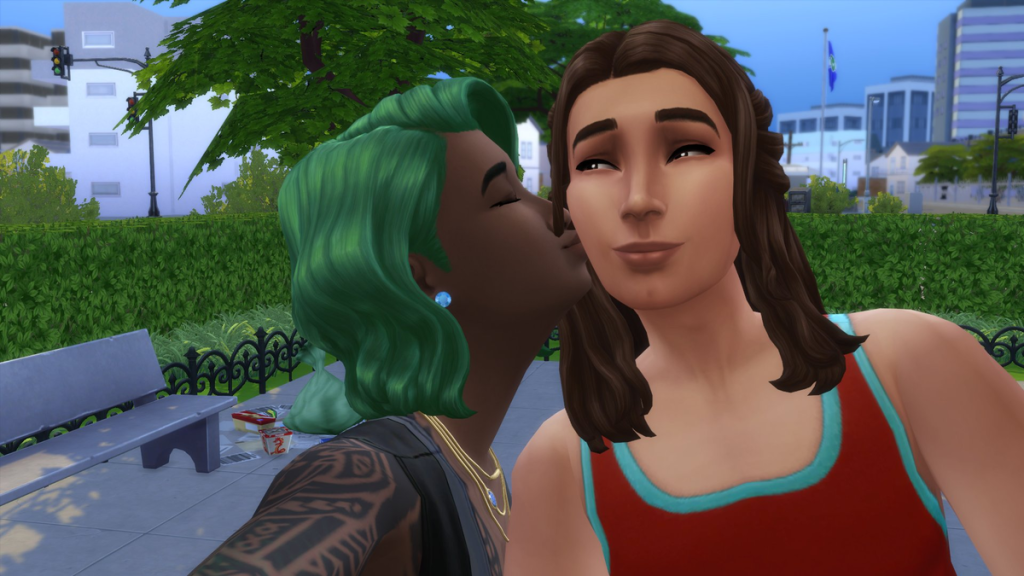 This mod allows you to choose new traits for how sexually alluring and active your Sim is. For example, you can make them a complete exhibitionist who revels in dancing naked in public, or you can keep things more private by increasing the odds that someone will accept your offer of some impromptu Woohoo.
In addition, it adds numerous sex positions for more adventurous Sims and even includes details like STDs and a menstrual cycle for female Sims. This is probably the complete sex mod for The Sims 4, which you can download.
---
If you're looking for more tips and tricks you can use while playing The Sims 4, please check out Gamer Journalist on Facebook to join the discussion and keep up to date with our content. You may also want to check out How to Fill Out Reports in The Sims 4 or How To Change Your Gender in The Sims 4.
About the author