Best Rimworld Sex Mods
Trigger warning! NSFW!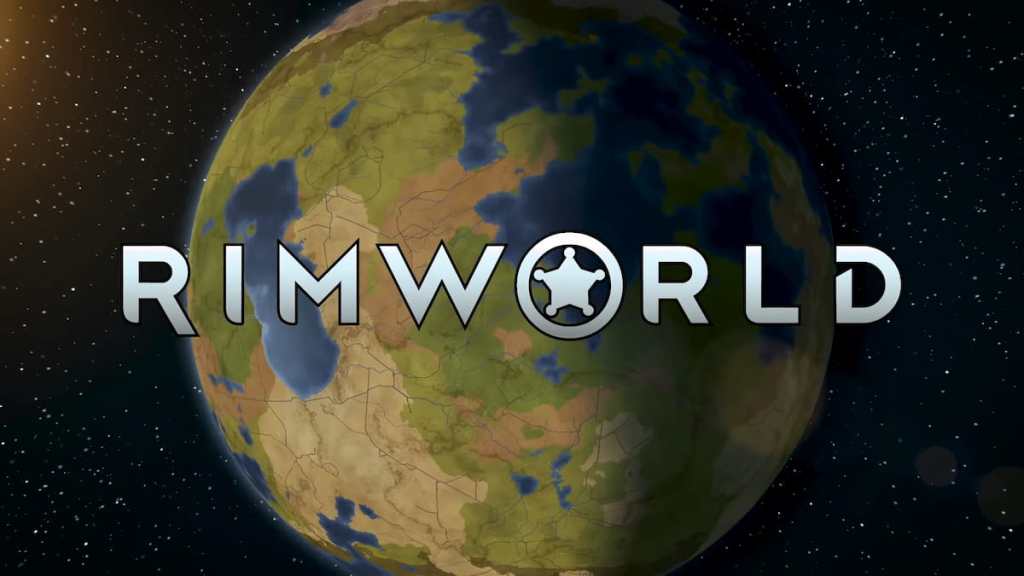 In this sci-fi world, you'll be able to create your colony and meet the needs of all the residents there. Whether it be meeting relationship needs or training cute animals, the choice is up to you. What would happen if you were to add mods? Here are the best Rimworld sex mods to create realistic gameplay.
Top Rimworld Sex Mods
Here are the top 10 sex mods in Rimworld that offer you different ways to play the game. I'm going to add a trigger warning because these mods are NSFW. What you do with your colony is your own business, and I'm just letting you know these mods exist. Some of these mods will have creatures that are masochists or perform sexually without your permission. You have been warned.
Related: Top 10 best Rimworld mods to play in 2022
1. Carniculus
Carniculus is an alien race, and the creator has stated they're entirely made out of… lumps of tumors. What do these vile creatures enjoy doing? Some activities involve raping, eating fast, and learning about the wonders of medicine. If you download this mod, you'll have a new alien race to look after with children, livestock, and beautiful subspecies. You can find this mod at Lovers Lab from the creator Murimuri.
2. Rimnudeworld 2.0.6
This is a mod that changes the appearance of colonists. It gives them diversity in how they appear, such as by giving them bigger breasts or larger genitals. It affects lots of races in the game that range from Avali, Yabils, Android Tiers, and many more. For a full list of what characters it supports, check out Lovers Lab. Don't worry; the textures aren't too intense, and the creator even says it's a vanilla-looking replacement for body textures.
3. Masochist Slaves Won't Rebel
I swear that's the title. It's a pretty self-explanatory mod that prevents masochist slaves from rebelling. This means there won't be any more protests or characters with the "masochist" trait to run away. If that's the kind of thing you're into, I'm not judging. I'm just giving you the side eye. Want to prevent your grand slave rebellion from fighting back? Check out the mod on Lovers Lab!
4. RimJobWorld
This is an infamous mod that players have warned others from downloading it. It's a mod that shouldn't be spoken about in public, and yet here we are, talking about it. RimJobWorld is a huge mod that offers sex needs, bestiality, rape, and much more. To use the mod, you will need to first download it, and then your colonists are given sex needs that they need to fill; use your imagination. If you want to learn more about this mod, check it out at Lovers Lab.
5. Semen Processor
Every mod on this list is NSFW, and you must be over the age of 18 to use them. With that being said, did you know you could have your semen processor? Yes, that exists, and it's a mod created to gather cum and make cum based food or chemicals. You read that correctly. To make food. Cum is a free resource so you don't have to waste money making items out of it. If you're brave enough, try it out on Lovers Lab.
6. Huffslove Sculptures Style
Everyone, you can breathe. We finally have a mod that doesn't involve sex slaves or processing semen into food. The Huffslove Sculptures Style is a mod for art lovers who appreciate statues shaped as furries or whatever alien race they are. These big-breasted sculptures can be used to bring art into your colony. You can find the mod on Lovers Lab, and you, too, can own a naked sculpture.
7. Salacious Tattoos
I love a good tattoo, and this mod gives your colonists some humiliating ones. It's a simple mod that brands your colonist for life to symbolize their devotion towards sex. After all the mods I've seen for this game, I'm thinking it's for sex. These could just be sexy tattoos you want to have your colonists have because the design looks cool. If you want a tattoo for your colonist, be sure to download the Salacious Tattoos on Lovers Lab.
8. Lewd Ideology Origin
When you play Rimworld, you can choose a structure that will affect your colonists. They can either choose to have a Buddhist origin or a lewd ideology. The lewd ideology mod focuses on sex and giving in to your feelings. When you apply this origin, you will have access to sexy rituals, attend drug orgies, and create buildings focused on praying to the lust gods. This mod can be found on Lovers Lab and works perfectly with the RimJobWorld mod I discussed above.
9. Pregnancy Stage Graphics
What happens when you partake in orgies, and you're not protected? You can get pregnant. That's life, and a modder has decided to create the stages of pregnancy. Your female pawn will go through all the stages of getting pregnant and only work when they're wearing clothes that don't hide their torso. Want to witness your colonists getting bigger as time passes? Try out this mod only found on Lovers Lab.
10. NSFW Backstories
The last mod I'm going to introduce to you is the NSFW Backstories mod. This mod gives your pawns backstories because we all want to know what your pawn is going through and how they ended up here. Thankfully, it's not all about sex and focuses on having a violent backstory, as well as many other topics. It's tagged as NSFW for a reason, and if you're curious, check it out on Lovers Lab.
---
If you're looking for more tips and tricks you can use while playing Rimworld, please check out Gamer Journalist on Facebook to join the discussion and keep up to date with our content. You may also want to check out How Does Anima Tree Work in Rimworld? or How to Activate Dev Mode in RimWorld.
About the author