Best Races in Sun Haven: All Perks and Professions Explained
What will you be in the fantasy?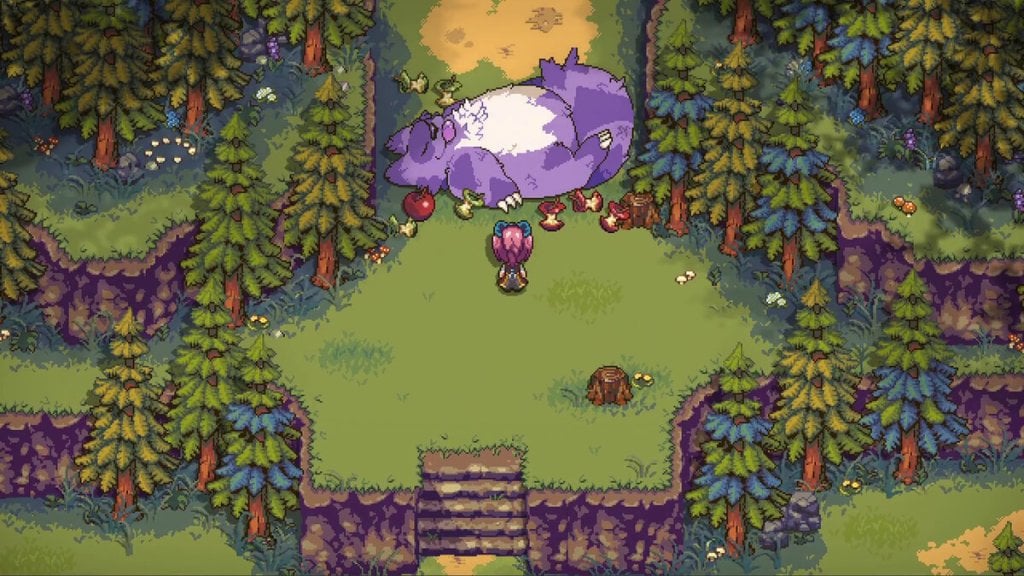 In Sun Haven players will get the opportunity to choose from a range of Character Races and Professions. Whilst these do not massively impact your playthrough, both choices can boost specific gameplay aspects. So whether you are looking to become a pescatarian, a Monster hunting Demon, an Angelic Farmer or a tanky Sorcerer ready to take on what Sun Haven has to offer, these decisions of what type of Character you want to be can be picked within the first moment of your playthrough. For those who are unsure of what route to go down, this guide will discuss the best Sun Haven Races, and the best Perks and Professions to use in this Fantasy-Farming Simulator.
All Perks Explained
Human – Expert Crafter – Start the game with a 20% increase in crafting speed.
Elf – Elven Eyes – Crossbow damage increased by 10%
Demon – Shadow Rush – A Spell that increased movement speed by 75% for a duration of 5 seconds (10 minute cooldown until next use).
Angel – Miracle – A Spell that summons an Angelic Mirale to heal both yourself and players within close proximity of you for a total of 20 HP (10 minute cooldown until next use).
Amari – Primal Nature – An increased chance to restore HP when attacking enemies.
Elemental – Elemental Tap – A Spell that restores 20 Mana to yourself and players within close proximity (10 minute cooldown until next use).
Naga – Mermaid's Touch – Increased 25% chance of finding the Sweet Spot when fishing.
Related: All Bachelors, Bachelorettes and Romance Options in Sun Haven.
Best Races to Play as in Sun Haven
When selecting what Race you want to play as in Sun Haven, this will entirely depend on what part of the sim you want to focus on. Meaning that if you are someone who prefers combat like seen in typical RPGs or are a player who is heading into Sun Haven for a cozy experience similar to that of Animal Crossing, what you pick here is an added boost to whichever gameplay aspect you want to focus on. Whilst some Races focus on highly specific skills such as increased Weapon damage or luck when landing a fish, these will not be as useful as other Perks.
The best overall Perk that can be used by any or all players regardless of whether they are spending more time within the comfort of their House or to enter the great unknown and face the monsters is the Race Perk. This gives players and increased Crafting Speed of 20%, putting you at a great advantage the second you begin your journey in Sun Haven. Therefore, we highly recommend choosing the Human Race as your first pick. It is a shame that this is the best Race because who wants to play as a Human inside a Fantasy-Farming simulator?
When looking at the other Perks for each Race, our other recommendation for the best Sun Haven Races is the Amari. Although their Perk only provides a chance increase of regaining HP in a fight, it is a permanent effect that can be used indefinitely and therefore is more viable than the Angel Perk with the 10 minute cooldown before your next Health regain. The debate between Amari and Angel relies on whether you are playing Sun Haven with friends. If you are playing with others every time you hop on, you may wish to choose Angel as your Race instead.
Finally, you also get the opportunity to select your Profession. You have the options: Farmer, Orchard Farmer, Rancher, Explorer, Spellcaster, Duelist, Tool Master, Angler, Baker or Royalty in your Last Life. Your Profession, similar to your Race, does not effect dialogue or narrative but will provide players with Starting Items that aid you in the beginning portion of Sun Haven. These should be selected by taking your Race as a determining factor when deciding what Profession you should have.
What Profession is Best in Sun Haven?
Farmer – Tomato x4, Potato x4, Onion x4 (Seeds) and 400 Gold
Orchard Farmer – Apple Tree x2 (Seeds), Apples x5, Blueberries x5 and 500 Gold
Rancher – 1 Chicken, 1 Animal Tag, Animal Food x10 and 500 Gold
Explorer – +5 Movement Speed, Berries x8 and 500 Gold
Spellcaster – +8 Mana, +3 Spell Damage and 600 Gold
Duelist – +8 Health, +3 Attack Damage and 600 Gold
Tool Master – 1 Anvil, x7 Copper Bars and 500 Gold

Angler – 1 Fishing Net (small), x4 Carp and 600 Gold
Baker – 1 Cooking Pot, 1 Baker's Station, x6 Flour and 400 Gold
Royalty in your Last Life – 1 Crown (Cosmetic only) and 1000 Gold
The Professions listed above will be your next pick when determining how to finish your Character Selection. The best Profession you can pick is either the Explorer, to provide you with a permanent upgrade in Movement Speed from the start of Sun Haven, or Duelist, giving you extra Health which may be crucial if you are a player that enjoys combat. It will also help to have a boost in either department over the other Profession Starting Items and Ability Boosts. Therefore, the best Professions to choose, especially if you are either a Human, Amari or Angel, is either the Duelist or Explorer. For first pick, we recommend the Duelist.
But if you have playtested Sun Haven, exploring the combat system and determining that you can take on the Monsters without the Duelist Boost, you should opt for the Explorer in your main playthrough.
---
Remember that who you choose in the end will not have a significant effect on the gameplay in Sun Haven, rather it depends on what you want as an extra boost whether you are focus on the combat or farming aspect in the game. Thank you so much for reading! We have more Sun Haven content, with even more to come so stay tuned with Gamer Journalist.
About the author