Best PS5 Headsets to Buy (2022)
You won't regret picking any of these.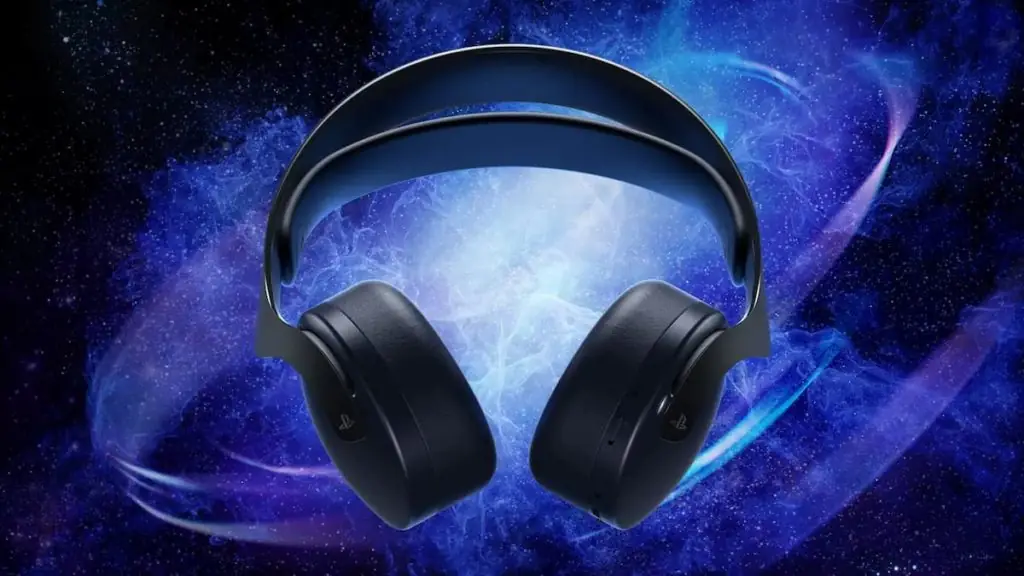 Headsets are an integral part of console gaming. The right pair can instantly upgrade your playing experience by a mile. A great headset will deliver wonderful sound, comfort and a sturdy built quality. While there are headsets for different consoles, this list narrows down the best ones for PS5.
There are countless option when buying a headset for PlayStation 5. While it's tedious to pick the best one out of so many possible good ones, we have put up a list of best PS5 headsets to help you choose the one which suits you the most.
There are certain parameters which we had set while making this list.
Sound quality: The headset should have decent sound signature, with each element of sound having close to equal participation. For example, over exaggeration of base can eclipse other elements and not provide a balanced experience while gaming. Headsets with an immersive sound stage is also a big plus point.
Comfort: The headset must offer incredible comfort. We can't skimp on having a poorly fitting headset which aches your ears after those long gaming sessions.
Microphone quality: With so many multiplayer games in the market, having a good microphone with crispy clear voice is crucial.
Price: Everyone has their own budget set. We have one headset for various budget segments.
Best PS5 Headsets to Buy in 2022
Sony PULSE 3D Headset
Pros
– Budget friendly
– Decent sound
– PlayStation Integration
Cons
– Small ear pads
We didn't choose the PULSE 3D headset because it has PlayStation's mark on it. It's on this list because it provides impressive sound at a relatively affordable price. Sony's PULSE 3D offers a good virtual surround sound. It also doesn't miss on the details, delivering satisfactory audio.
The headband on these is a little tight, but it gets loose with use. However, what's concerning is the size of the ear cups. The PULSE 3D has small ear cups and can cause discomfort if it doesn't cover your ear completely. The microphone on these is decent considering the price point.
Overall, you can't go wrong with Sony's PULSE 3D. It may be small for a few people, but offers good sound at around $100.
HyperX Cloud II
Pros
– Very comfortable
– Good built quality
– Balanced sound
Cons
– Average microphone
HyperX produces some of the best headphones for gaming. Their Cloud II lineup is right up there in terms of standard. Under $100, they provide excellent quality sound and great comfort for long sessions of play.
There is ample adjustment options for the headband and the headset fits even the biggest heads out there. The microphone on Cloud II is average. It delivers clear audio, but lacks depth. The mic may also pick ambient noise, but we can't complain about it at this price.
If you don't want to break the bank, HyperX Cloud II is a solid choice of headset for your PS5. They also get discounts, bringing the price down to $70-80.
Logitech G PRO X Wireless
Pros
– Supreme comfort
– Premium built quality
– Clean and balanced sound
Cons
– Not the best microphone
The Logitech G PRO X Wireless is a premium headset offering glorious sound and fantastic comfort. For over $200, we expect Logitech to do their best and the PRO X does most of the things right.
Logitech has built this headset well. The headset has synthetic leather ear cups, but you can swap them with the velour material pads included in the box. Unfortunately, the PRO X Wireless are not perfect. The microphone on these are subpar, considering the premium price point. You can always look at the wired version of PRO X, which have better quality mic.
An average mic aside, Logitech G PRO X Wireless is a great headset for PS5. It also gets occasional discounts, so keep an eye out for that.
Related: Best PS5 JRPGs to Play (2022)
EPOS H6PRO Closed
Pros
– Amazing design
– Top comfort
– Great sound
Cons
– Volume dial implementation
The EPOS H6PROs are killer headsets for $180. They have detailed sound quality with a decent sound stage. The H6PRO also offers great comfort in a stylish and unique housing.
The EPOS H6RPO come with Open and Closed variants. While the latter is listed here, the open-back variant allows ambient noise while gaming. Irrespective of the variant, these headsets have solid built quality and offer premium materials, especially for the ear pads.
The H6PRO has its volume wheel on the back of the right ear cup. While it works well, the wheel doesn't offer much resistance when turning the volume up or down. However, that's the only nitpick we could find here. If you are looking for a premium headset that looks and feels classy, you can't go wrong with EPOS H6PRO.
Master & Dynamic MG20
Pros
– World-class audio
– Super comfy
– Unique built
Cons
– Diminishing value
The Master & Dynamic MG20 is as premium as it gets while buying a good gaming headset. That's not to take away from the fact that they cost as much as your PS5. As one would expect, these headsets deliver very detailed sound. In fact, they are the best sounding ones on this list. They are very comfortable and have a lightweight headband.
The design of MG20 is subtle, with texture on its body. They don't give a gaming headset vibe, but function exactly like one. The ear cups have high-quality foam with synthetic leather upholstery, creating a tight seal. Master & Dynamic also has a mobile application to tweak the settings of the headset. The microphone quality is great and although some background noise seeps in, it is not very enough to disturb your communication.
The MG20 is a great headphone with a hefty price tag of $450. While many people can afford it, the value of a good quality gaming headphone diminishes once we go up in price. Unless you are an experienced audiophile, the minor differences in audio these offer will not be noticeable. However, if you have extra cash lying around and you want a complete headphone with the best of everything, the Master & Dynamic MG20 might be for you.