10 Best Huge Pets in Roblox Pet Simulator X
Best huge pets in Pet Simulator X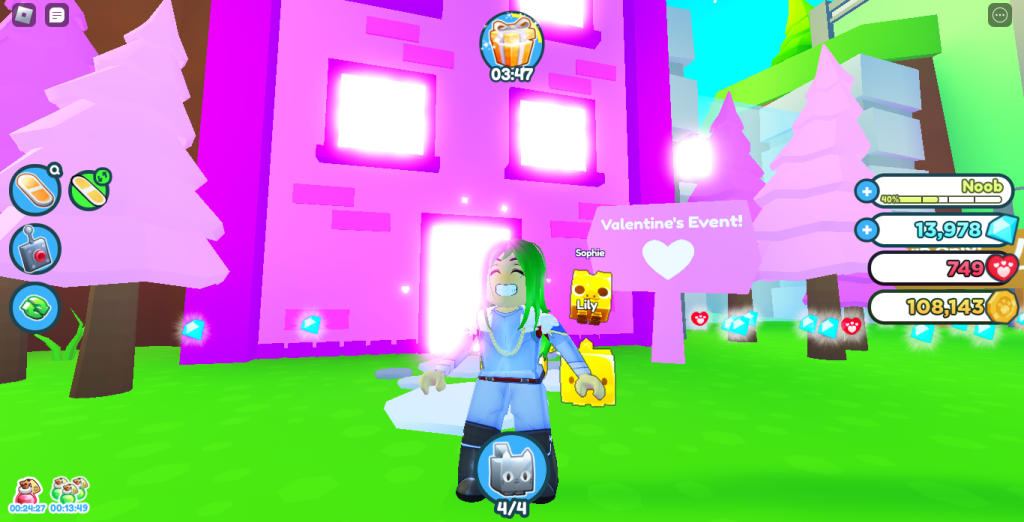 There's something about pet simulators that has me in a chokehold. I want them all. It's probably because I have such a huge connection with becoming the very best Pokemon breeder while playing all the Pokemon titles. When I own a Pokemon and train them to become extremely strong I feel a sense of accomplishment. It's pretty much the same feeling when I'm playing games on Roblox that involve simulation aspects combined with owning pets. In Roblox Pet Simulator X I can own tons of pets and level them up accordingly so they become strong. Here are some of the best huge pets in Roblox Pet Simulator.
Best Huge Pets Roblox Pet Simulator X
In order to get a huge pet you need to quite a few steps. You need to access the Huge-a-Tron machine and spend 10,000,000 diamonds in order to unlock it nearby the bank. Once you have gained access to the machine you can start making huge pets in Robox Pet Simulator X. Some of the pets you come across that are huge can be rare or unique ones that will have plenty of Roblox players screaming out of jealousy. As I was scouring the internet I came across a few pets that I would personally love to see on my roster. Here are some of the best huge pets in Roblox Pet Simulator X and how to capture them.
1. Huge Dog Pet Simulator X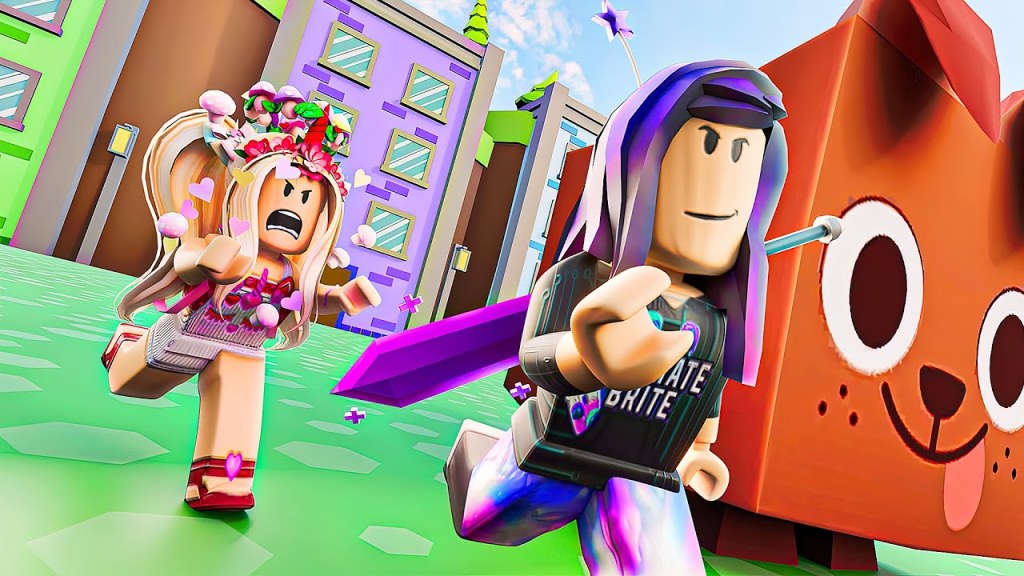 What's better than owning a normal sized dog? Owning a giant sized one. This exclusive pet is only redeemable using a pet code. In order to find that pet code you need to access the Big Games official website. The best part about owning this huge pet is that you'll be able to gain 1,000,000 diamonds and a rainbow hoverboard. The huge dog is a brown oversized puppy that has a cute face with a permanent tongue sticking out. He reminds me of my dog that I have at home so that's why he's included on the list because of sentimental purposes.
2. Huge Lucky Cat Pet Simulator X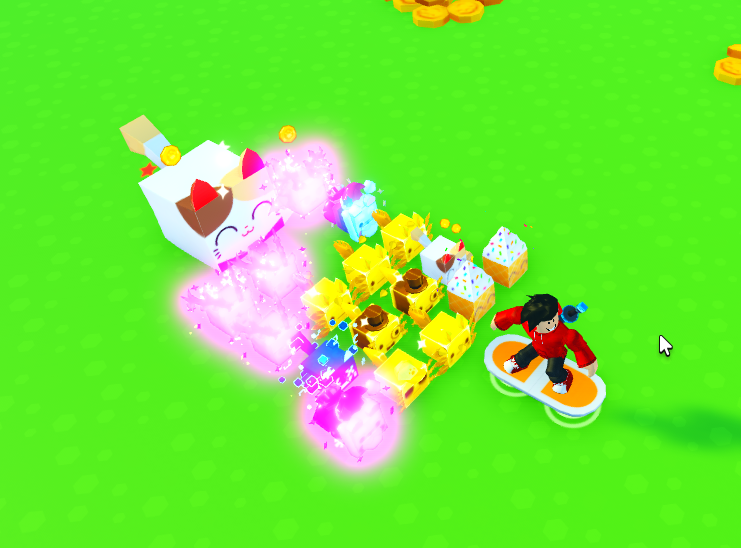 Similar to the huge dog pet we have a counterpart and it's known as the Huge Lucky Cat. If you're not really a dog person you can always own a huge cat. This kitty has a cute expression plastered on their little face and it's HUGE. It's has a best friend enhancement that makes it stronger than your current best friend. It is an exclusive rare pet you can earn through egg hatching and it has a 2% chance of becoming obtainable.
3. Huge Rainbow Unicorn Pet Simulator X
I've always wanted a unicorn because they're mythical, beautiful, and rare to own. I believe they're as rare as coming across a phoenix or a dragon. Whether they exist or not in real life doesn't matter in this game because you can own your own unicorn in Roblox Pet Simulator X. These pastel looking creatures have giant purple eyes and are very colorful. Good luck trying to own one of these because they're valued at 650,000,000,000 diamonds. They were only obtainable for a short period of time during the Easter event and had a 0.5% chance of hatching.
4. Huge Super Corgi Pet Simulator X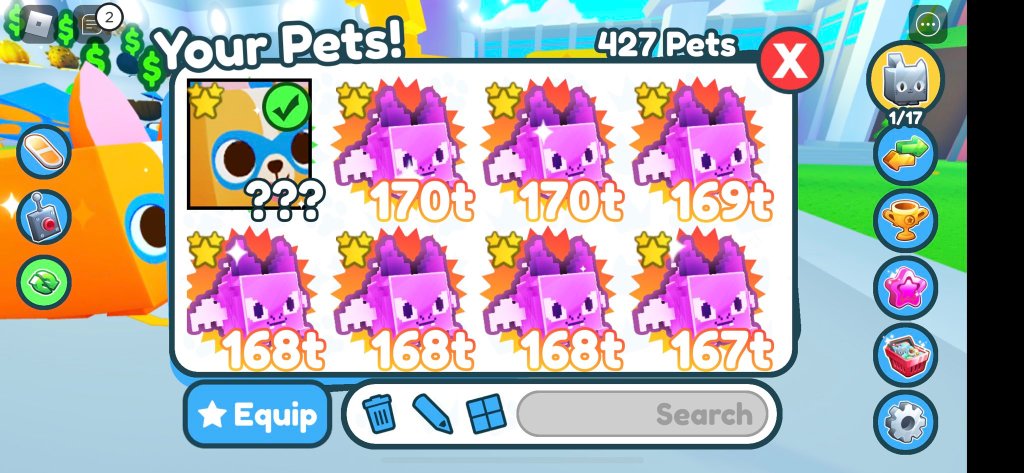 What's better than an oversized dog? A Corgi with super powers. This huge pet comes with a cape, mask, and his tongue sticking out. This makes it even cuter than the dog we discussed at the beginning of this article. The Huge Super Corgi was released around the same time as the Huge Unicorn during the Easter event. It has a starting diamond value at 90B and had a 1.5% chance of hatching. You've probably seen his face before and it's because this is a re-skin of the originally corgi pet. It was only available for purchase in the Exclusive shop for a limited time.
5. Huge Storm Agony Pet Simulator X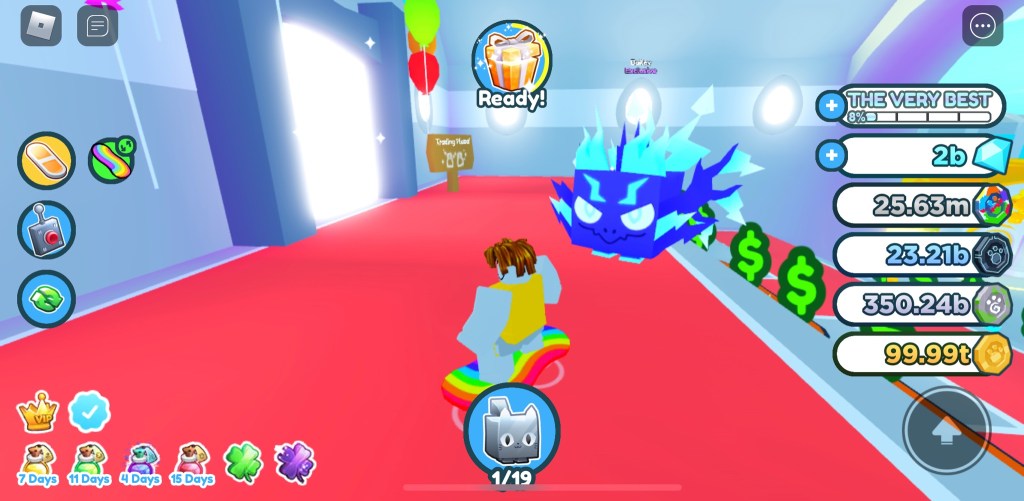 If you're looking for a pet that's extremely rare and extremely expensive you're going to want to get your hands on the Huge Storm Agony pet. If you have money you're going to want to spend at least 1.2 trillion diamonds. Yes, trillion. Not billion. This pet was added during the Pixel World update and if you thought buying him was part of the problem hatching him is an even harder feat. There is a 0.5% chance of hatching him from exclusive pet eggs. If you do get your hands on him I will be jealous because he's one of the coolest looking pets in the game. He has lightning all around his body and has bright white eyes indicating he's powering up.
6. Huge King Cobra Pet Simulator X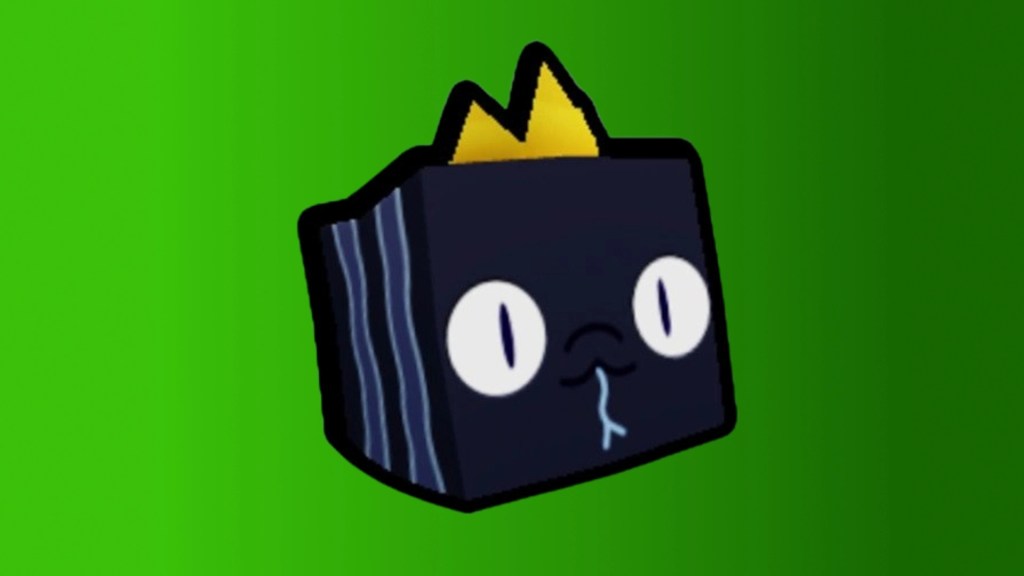 I have a dog and ball python at home who I love very much. That's why it makes sense that I'd include this giant snake as part of my favorite huge pets in the game. This Huge King Cobra is all over black with a cute blue tongue sticking out. He's actually one of the easiest huge pets you can earn in the game. In order to obtain him you need to hatch him from the Huge Machine Egg 1. He has a 30% chance of hatching. Although he's not one of the rare ones as I've spoken about he's still a pet that I'd love to have because of sentimental purposes.
7. Huge Orca Pet Simulator X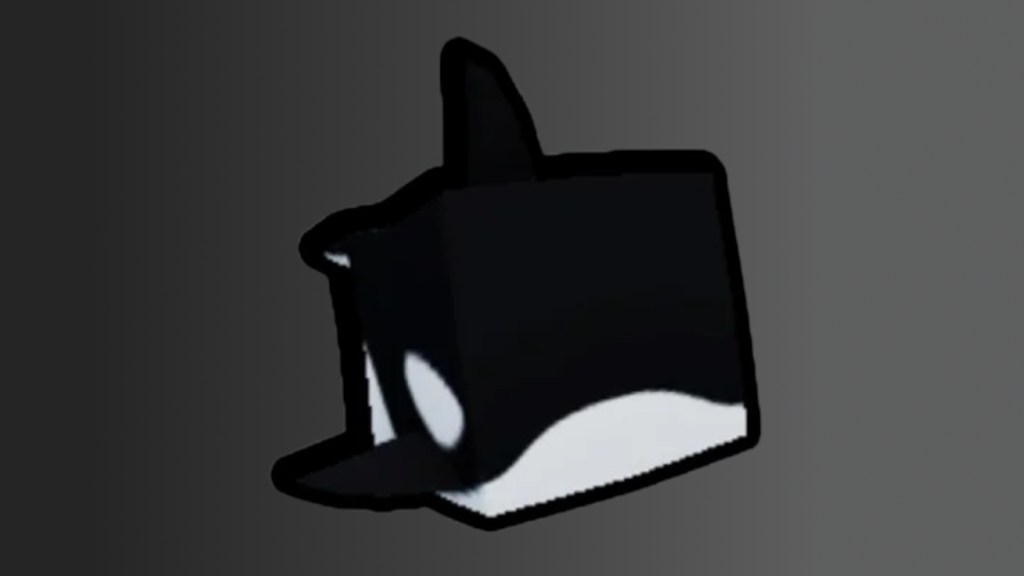 Have you ever wanted to tell someone you have a whale as a pet? In Pet Simulator there's tons of pets you can earn ranging from dinosaurs to sea creatures and even to mythical creatures. Owning a Huge Orca is cool because you literally have one of the kings of the sea following you around. Don't let orca's fool you. They may look cute in Roblox form but in real life they're extremely volatile. You also have an easier time trying to hatch this guy because he has a 15% chance of hatching at the Huge Machine Egg 1.
8. Huge Pterodactyl Pet Simulator X
Remember how I talked about there being dinosaurs included in Roblox Pet Simulator? I was serious. In the game you can own your very own Pterodactyl. This depiction of a Pterodactyl doesn't look as terrifying as what a dinosaur would have looked like. In fact, it looks cute! It has its wings spread out and is bright orange all over. Owning a Huge Pterodactyl isn't that difficult because you have a 50% chance of it hatching using the Huge Machine Egg 1. This exclusive pet is a conversation starter because how many people can say they own a dinosaur in Roblox?
9. Huge Easter Cat Pet Simulator X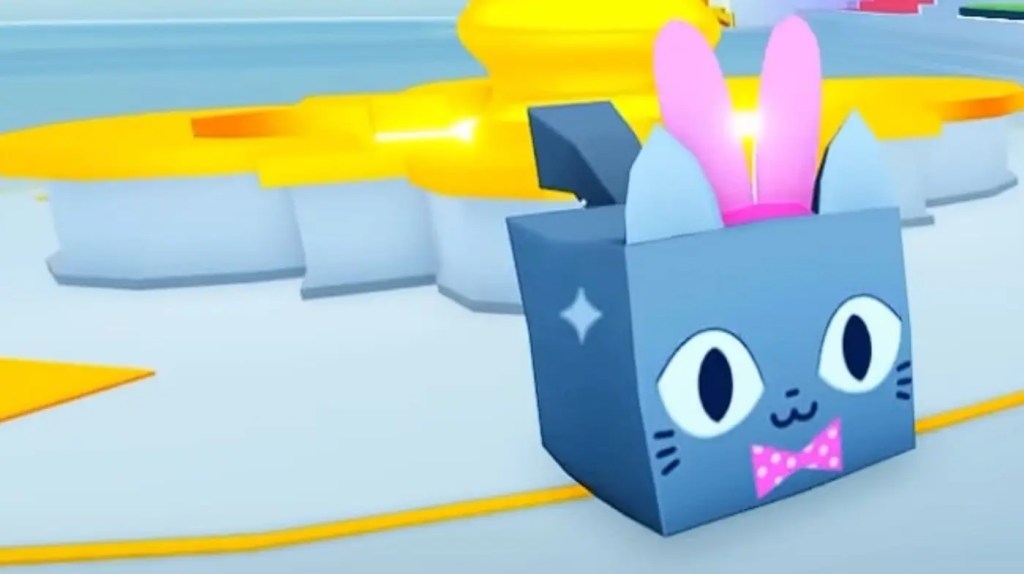 With Easter approaching next month I thought I would include the Huge Easter Cat from Roblox Pet Simulator X. Other than it being Easter, I wanted to include him because he has a bow tie and is considered one of the rarest pets to own in the game. As you would have thought the Easter Cat was released during Easter of 2022 and it had a 0.002% chance of hatching from one of the Easter eggs. Not only did the pet come with a bow tie but it also came with fluffy bunny ears. With how rare this cat is this makes it extremely rare to try to find one now. Darn my luck.
10. Huge Rainbow Pumpkin Cat Pet Simulator X
Cats are my weakness because I have always wanted one and every time Roblox introduces a cat I try my hardest to get them. Unfortunately this is a cat I will never be able to get my hands on. This extremely rare pumpkin cat was released during Halloween in 2021 and was obtainable if you hatched a cursed egg. The chances of you coming across one? 0.0000002%. I'm probably one of the unluckiest people on the planet so I can never get this pet. Obtaining it was another story because you needed to earn 750,000 Halloween candies just to get a cursed egg. Even if you did all the work you still had a low chance of getting this cat. Since it was considered one of the first pets to be hatched from an egg it is highly valued for its rarity and seniority.
---
If you're looking for more updates on Roblox please check out Gamer Journalist on Facebook to join the discussion and keep up to date with our content. You may also want to check or How to Get Secret Huge Gleebo in Roblox Pet Simulator X or How to Unlock Hardcore Mode in Pet Simulator X
About the author