Best Handguns in MW3
Do you prefer a revolver, a regular pistol, or an automatic one?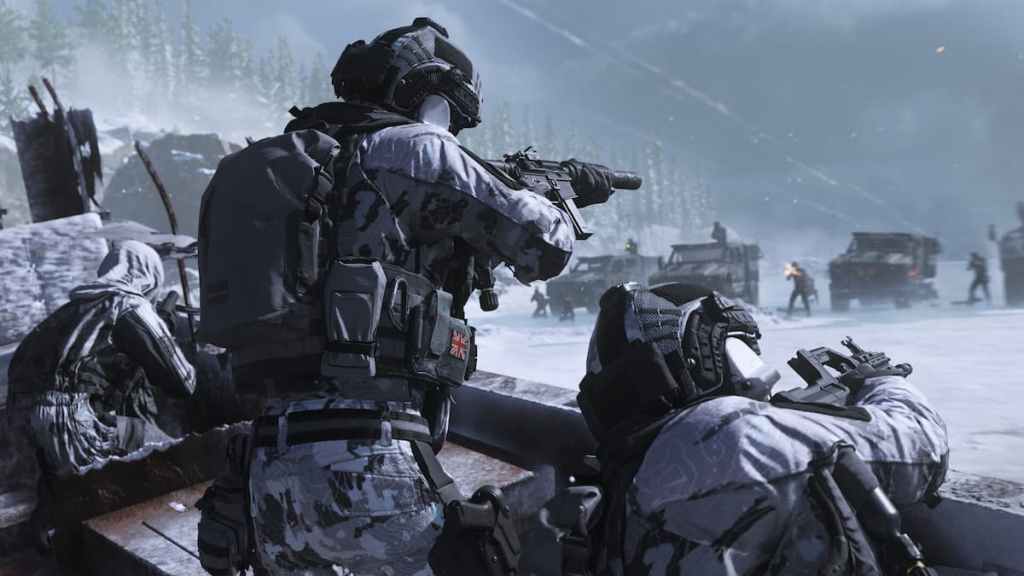 Sidearms are often invaluable in fights when you run out of ammo in your main weapon, or it takes a long time to reload. The pistol is one of the most stable side weapons, and every warrior in the CoD universe should have as strong a handgun as possible on their belt.
Related: How to Get 25 Kills While in Tactical Stance in MW3?
All Handguns in MW3 Ranked
12. X12
Maybe the lowest-ranked handgun in MW3 is X12. It is a light, semi-automatic 9mm pistol. You can eliminate enemies with it, but it takes some time to do so. X12 inflicts a very low damage-per-second, which means that sometimes you will have to fire a whole mag in order to bring down the enemy.
Also, you probably won't stand a chance in an exchange of fire if the opponent is using any other weapon than X12. So our advice is to replace the X12 with a better gun at the first opportunity you get. You will be much more competitive and more dangerous to your opponents.
11. GS Magna
The first word that comes to mind when talking about GS Magna is – slow. Even though it is a fully automatic handgun, this pistol has issues with both handling and mobility, particularly in terms of speed. It inflicts medium damage, has a medium fire rate, and recoils.
However, with the right accessories, the GS Magna can be a gun with a much higher fire rate, which, along with its automatic properties, means it will be very useful in situations where you run out of ammo in your main weapon and the enemy is hot on your heels.
10. .50 GS
The Desert Eagle is one of the most popular handguns ever among FPS players. It has been a part of all games from the Call of Duty franchise and is the choice of many players. For some players like me, it was and remains the first choice of pistol in those kinds of games due to its devastating power and long range.
But now the times are different, and the Desert Eagle has slightly fallen into the shadow of some other pistols. The main reasons for this are increased health bar in MW3 and slow fire rate. However, the Desert Eagle still possesses devastating power despite the severe recoil. We can call it a kind of hand cannon.
9. X13 Auto
We come to a gun that will be loved by all fast shooters. X13 is a fully automatic pistol and a great sidearm to have by your side in situations where you face multiple enemies in closed space. It has an extremely fast rate of fire.
X13 is ideal for scenarios when your main weapon needs to be reloaded and the enemy is still shooting at you. Simply draw the X13 out and shoot as fast as you can. But be aware that it also inflicts rather low damage, and it isn't that accurate in hitting the targets.
8. P890
Physically, it resembles the X12, but this semi-auto pistol is more mobile and effective, i.e., it deals more damage to the opponent. P890 is accurate, reliable, and a formidable weapon to carry.
It has a solid fire rate, and when used properly, it can really help you eliminate your enemies and have a very reliable sidearm in stock. If you are in doubt about choosing a sidearm, maybe the P890 is just the gun for you.
7. COR-45
First and foremost, a reliable gun. COR-45 is also very precise and comes with a very good range. This semi-automatic ballistic pistol with 45 caliber provides good handling and even better recoil control.
The downside of this handgun is its fire rate. So, if you want to use this weapon in the most effective way, then we suggest adding an XRK V6 Match attachment to it since it will significantly increase the fire rate.
6. WSP Stinger
This automatic weapon resembles the legendary Micro Uzi SMG, both in appearance and in effect. As with any Uzi, it has issues with accuracy and recoil. But it also has a lot of upsides, such as a damage-per-second rate.
WSP Stinger is very useful and effective in close combat situations and when dealing with multiple enemies at once. It has a blazing fire rate and is highly effective when enemies are just a few steps away from you.
5. 9mm Daemon
This is a modern and tactical pistol. With its 9mm caliber, you can fire it equally effectively from the hip. It's highly rated amongst the semi-automatic weapons in the game, with one of the best fire rates there are.
Also, it is another one of the guns that reaches its full power with the right accessories. If you equip it properly, this 9mm handgun will have reliability, accuracy, range, and a high damage rate, everything anyone could wish for in a backup weapon. So, pay special attention to accessories otherwise, you will have just an ordinary, ineffective gun.
4. TYR
One of the two most powerful revolvers in MW3. However, keep in mind that the proper use of TYR requires exercise and practice. Otherwise, there is a risk that it will not be reliable, and in that case, you will be in trouble.
With a huge caliber of 12.7x55mm, TYR inflicts significant damage on enemies. Once you master it, you will have a weapon of devastating power capable of eliminating an opponent with a single shot.
3. Basilisk
Like in MW2, Basilisk is one of the favorite sidearms players use. Like a powerful monster, this revolver fires killer shots that deal massive damage to the opponent. With practice, it can easily become your primary weapon if you like it that way, and we'll explain just how.
If you find suitable accessories and updates, Basilisk can be turned into a unique version of a one-handed sniper. With this revolver, you can definitely match opponents even if they are armed with the strongest guns in the game.
2. FTAC Siege
Another fully automatic weapon on this list is the FTAC Siege, an extremely strong and accurate gun. One of the downsides is definitely recoil, which can be regulated by appropriate attachments.
Like its older brother, Uzi, it is a very good choice for close combat and can prove useful when encountering multiple enemies at once. It was first seen and introduced in Modern Warfare 2 and now the players can also use it in MW3.
1. Renetti
In our opinion, the Renetti is the best gun in MW3. With the right accessories, it will serve as a very good SMG. We call it the best gun in the game because even in its default version, it has a respectable fire rate, accuracy, and damage rate.
Be aware that you must reach the highest level to unlock the JAK Ferocity Carbine conversion kit, a key attachment for Renetti. If you manage to do that, you will get a powerful handgun with great accuracy, range, damage, and a low recoil.
---
We hope you found our article useful. For more Call of Duty content on Gamer Journalist, see How to Tilt Gun in Modern Warfare 2 or All Call of Duty (CoD) Games Release in Order.
About the author