Best Armored Core 6 Memes
When not raining down destruction as a mech, laugh at a few memes!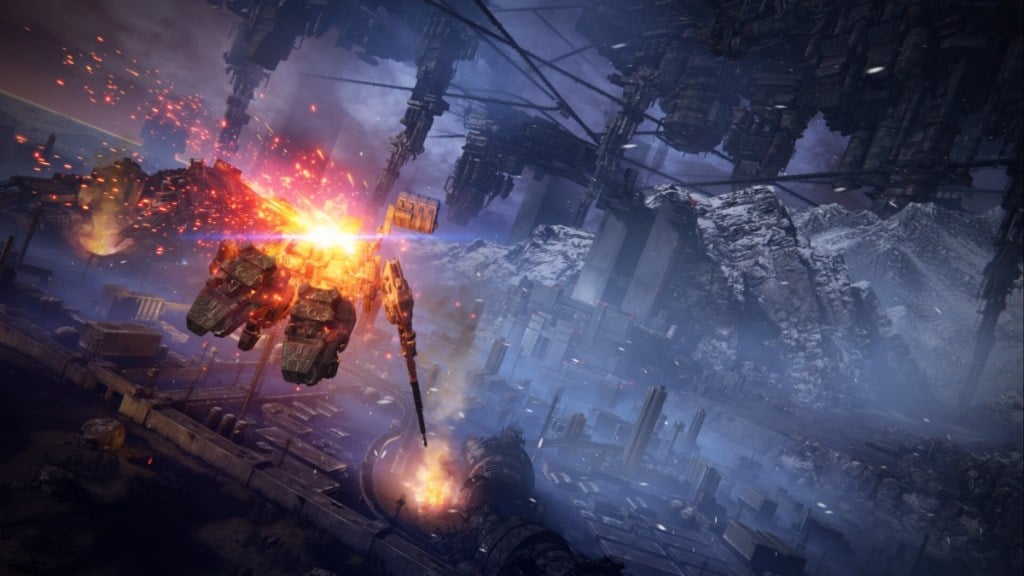 For many fans, waiting for the latest Armored Core 6 release was less about the next entry in the long-running franchise and more about the opportunity to create exquisite memes for the occasion. For a game about giant mechs doing battle and wiping out entire cities in the meantime, the meme community is sure to take a lighthearted approach. Here are the best Armored Core 6 memes bombarding the internet!
Top Armored Core 6 Memes
The key to a memorable meme is to combine equal parts comedy with reality. It has to touch the viewer in a surreal manner while also eliciting a giggle or two. These Armored Core 6 memes perfectly capture the hardcore nature of the franchise while keeping things light-hearted at the same time. It's a tough formula to nail down, but these folks made it work!
1. Rise of the Veterans
Long-time fans of the Armored Core franchise have eagerly awaited a new release for more than a decade, and now that it's finally here, an entirely new fan community is rising to take the mantle. But the veterans won't go down without a fight!
2. He Comes Bac
With more than a decade since the previous release and developer From Software focusing all of its time and efforts on the Soulsborne series, Armored Core fans were left in the dust and ash like a fallen mech fighter. But that all changed with the groundbreaking release of Armored Core 6!
3. Only True Fans Know
There are diehard fans within every gaming community who feel they deserve gameplay and information before everyone else. But this is the perfect use of that meme format, as so many long-time fans of the series are now older than many of the game journalists covering Armored Core 6.
4. We Have Armored Core At Home
It's an age-old meme that somehow never goes away, but it's also somewhat funny at the same time. Who doesn't feel like Walter sometimes? And Ayre begging for McDonald's is the icing on the cake. It just fits so perfectly with this format!
5. The Dilemma
From Software is an expert when it comes to carefully curating the information provided to the community, especially with a long-awaited game like Armored Core 6. Sadly, before release, so many of us wanted more. More information, more screenshots, more trailers, just more of everything!
6. The Ultimate Competition
Every year, the industry picks but only Game of the Year, and with so many exceptional releases this year, everyone is vying for the top spot. Does Armored Core 6: Fires of Rubicon have what it takes to make it to the top? This meme sure likes to think so!
7. Miyazaki, James Miyazaki
If ever there were a Japanese James Bond who worked in game development instead of as a spy, then that would be Hidetaka Miyazaki. At least, that's the case according to this meme. The overall premise isn't wrong, though. Miyazaki is known for creating groundbreaking titles that provide fans with an unbeatable experience without fluff or digging around in our pockets.
8. Robotraction
If ever there were a mech version of furries, it would stem from the Armored Core community. These long-time mech fans have waited a long time for the latest game in the franchise, and for some, that wait turned into something of an obsession. Prepare for the conventions this year, complete with robotic maids and more!
9. Tank Purists
Armored Core 6 features a variety of mech classes and playstyles to explore, but those who opt for the tank class tend to become purists before long. Don't let their pride detract from the fact that playing a tank in Armored Core feels slow and awkward. If you're not soaring through the air with missiles trailing behind you, are you even playing Armored Core?
10. There's Only One
With so many possible builds to choose from in Armored Core 6, how many of us wound up with a Dual Zimmerman instead of anything else? It's too fun not to play, and not to mention overpowered for certain fights. Hey, go with what works!
Related: 25 Best Sons of the Forest Memes
---
For more Armored Core 6 content, including memes and guides, follow Gamer Journalist for the latest and greatest posts. For instance, why not check out a few Genshin Impact Memes?
About the author