Armored Core 6 Best Generators
UNLIMITTTEEEDDDD POWWWWEEEEERRRR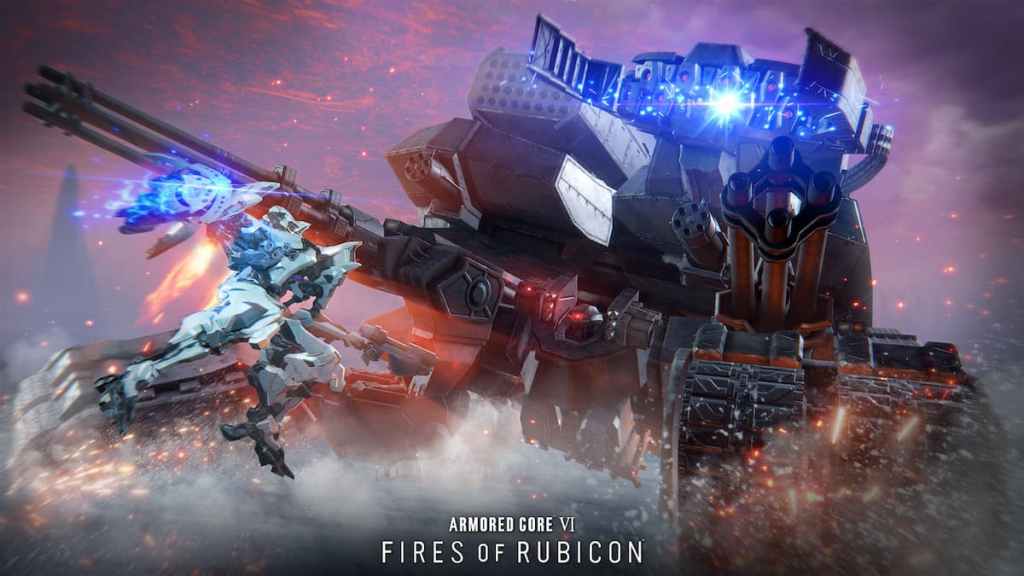 Generators are parts of ACs that players should not forget about when creating their build. Now it may seem like generators aren't as useful as other larger parts that you'll eventually purchase. But it should be said, if you're wanting a energy focused build, you'll want to focus on generators. Furthermore, not only does your generator change your energy capacity, you'll be able to tweak your energy output, dependent on what you have equipped. Because of this we're going to swap some parts around and take a look at Armored Core 6 best generators.
Armored Core 6 Best Generators
The generators we'll be looking at today will cover a wide variety of builds in Armored Core 6. Since there are a multitude of combinations you can use to create your very own AC, we're going to try and simplify this list. More specifically, let's take a look at the best generators for early, lightweight, and tank builds. Each one of these has specific things that helps synergize with the rest of your respective build.
Related: Can You Find the Karasawa in Armored Core 6?
Armored Core 6 — Best Generator for Early Game build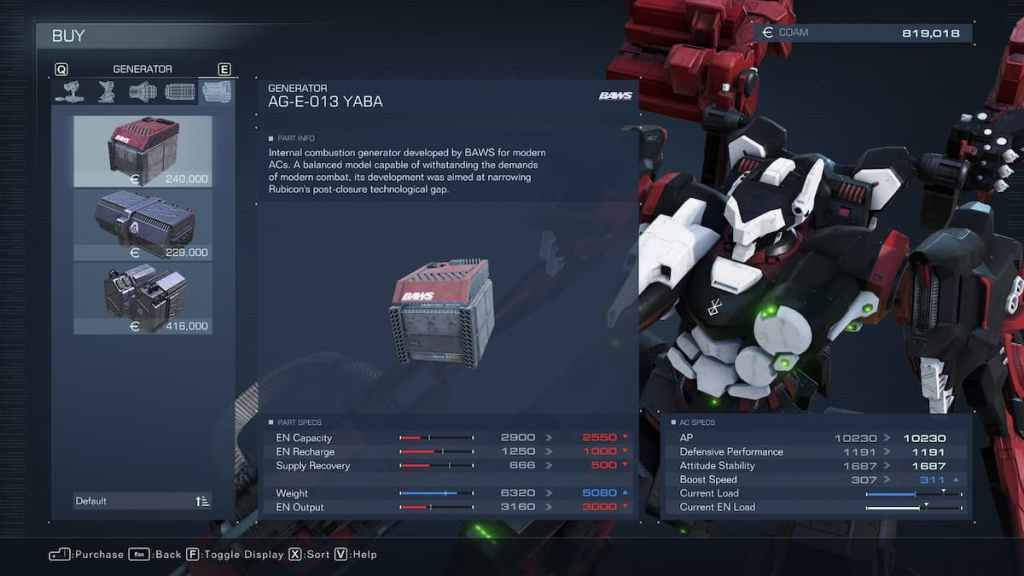 For you pilots still roughing around in the early chapters of the game, the AG-E-013 Yaba generator will be a safe bet for you. With a EN capacity of 2550 and EN recharge of 1000, you'll be able to snag this bad boy once you complete the last mission of chapter 1, "Attack the Watchpoint". Due to its lighter weight build, you'll be able to move around and boost faster, making it easier for you to feel out your opponents moves.
Armored Core 6 — Best Generator for Lightweight Build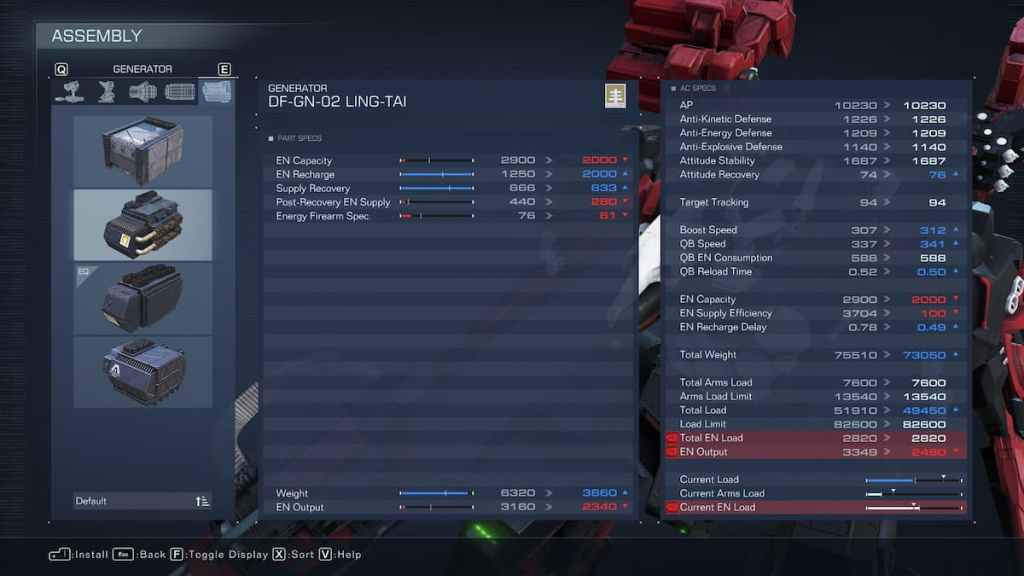 Now if you're someone who wants to be all about fast and quick movements, then the DF-GN-02 LING-TAI is the right generator for you. This unit unlocks in the shop after a bit of mission progress and costs 90,000 COAM. What this part is missing in EN capacity it more than makes up for in EN recharge and Supply Recovery. Meaning, while you won't be able to throw on a ton of energy parts on your AC, you'll be as light as a feather, and able to make hummingbird-like movements.
Armored Core 6 — Best Generator for Tank Build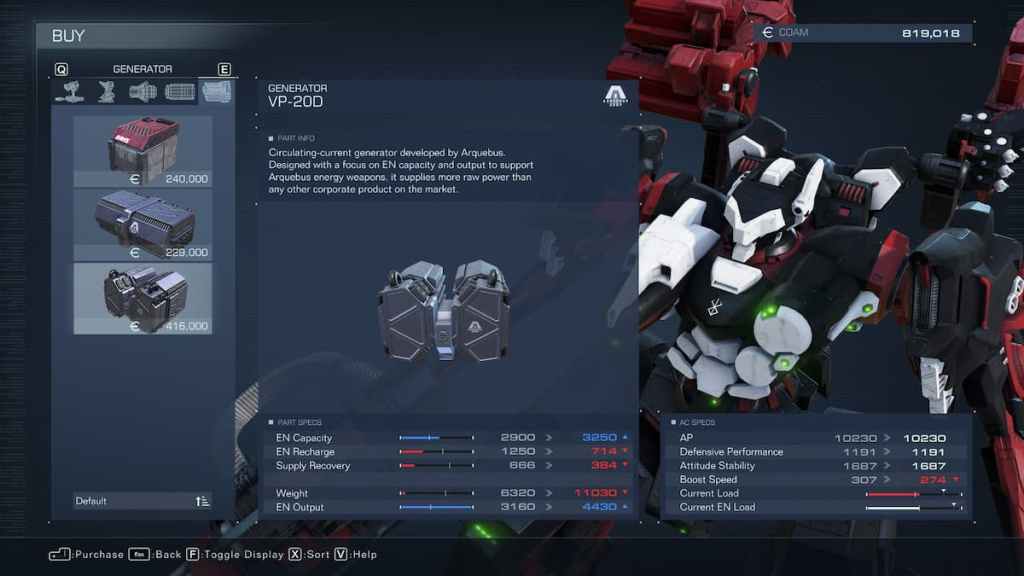 Finally, the last generator we're going to look at for a tank build, is the beefy and bulky VP-20D. A true powerhouse of a generator, comprised of a 3250 EN capacity and a 4430 EN output. Because these numbers are so massive, it would only make sense for the EN recharge to be fairly low, as well as this thing weighing 11,030. However, you'll never have to really worry about not being able to use any energy weapons in your build ever again. All this for the low low price of 416,000 COAM.
---
Follow our Facebook page for more gaming news and updates. We've got more Armored Core 6 articles, guides, and more for all your AC needs, right here at Gamer Journalist.
About the author