Battlefield 2042 – release date, trailer, specialists, modes, maps, and more
Battlefield 2042 release date, trailers, and all the information we know so far about the upcoming maps, modes, and playable specialists.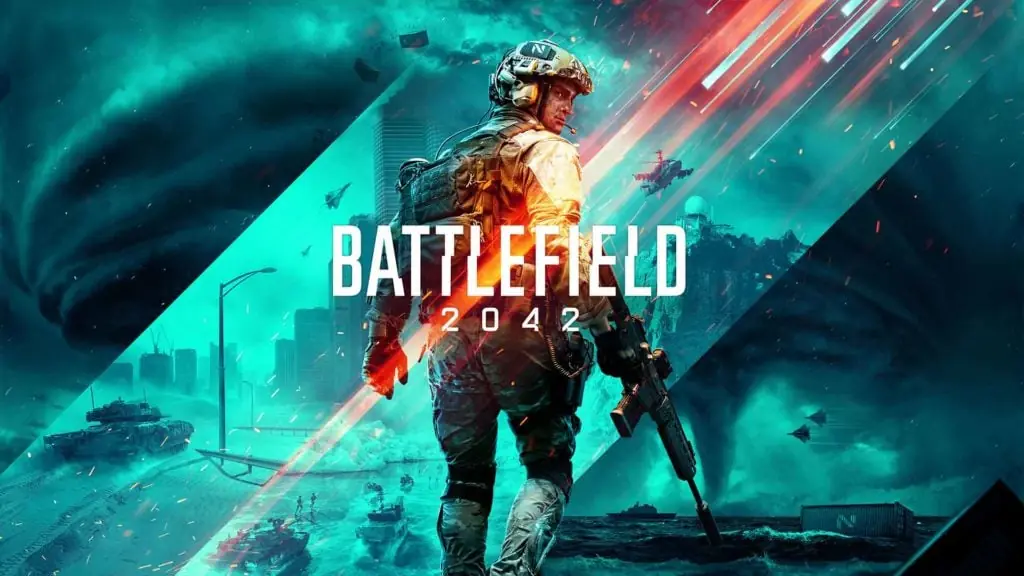 Battlefield 2042 is next in line for the popular FPS series from EA DICE. Taking place 100 years after the first-ever Battlefield release in 2002 (Battlefield 1942), it marks the seventeenth installment for the franchise and is a successor to Battlefield V.
The game features an array of futuristic weaponry and high-tech gadgets and a new class system where players can pick different specialists. And, of course, the size of the battlefield continues to grow, doubling the player count to 128 players per server.
When is the Battlefield 2042 release date?
The Battlefield 2042 release date is October 22, 2021 on PC, PlayStation 4, PlayStation 5, Xbox One, and Xbox Series X/S. PC players can pick it up on Steam, Origin, and the Epic Games store, while console players can grab it digitally through their respective storefronts.
Does Battlefield 2042 have crossplay?
According to DICE, crossplay support is in the works and is being tested during the technical Early Access. As of right now, Battlefield 2042 does support crossplay, and there are two pools of players that can enable crossplay:
PC, PlayStation 5, and Xbox Series X/S players
PlayStation 4 and Xbox One players
That means if you are playing Battlefield 2042 on PC, you can use crossplay with players on PlayStation 5 and Xbox One, but not with anyone on PlayStation 4 or Xbox One.
Battlefield 2042 gameplay trailer
The Battlefield 2042 reveal hit the scenes during the Microsoft E3 2021
Battlefield 2042 modes
Battlefield 2042 will have a few modes to select, but let's make one thing clear: there is no battle royale or single-player campaign mode. Here are the Battlefield 2042 modes:
All-Out Warfare
Hazard Zone
Battlefield Portal
All-Out Warfare is the classic game mode for Battlefield, featuring conquest and breakthrough on the largest maps to date. Experience the most high-octane action-packed battles yet on maps with dynamic weather and world events. The Battlefield 2042 maps include:
Breakaway: Eastern Desert, Egypt
Discarded: Alang, India
Hourglass: Doha, Qatar
Kaleidoscope: Sogdo, South Korea
Manifest: Brani Island, Singapore
Orbital: Kourou French Guiana
Hazard Zone is a more squad-focused survival mode that has taken inspiration from Escape From Tarkov. The stakes are high in this brand new game mode for Battlefield.
Battlefield Portal allows players to create custom 128-man servers and customize everything from map rotations, vehicles, and weapons. Your choices are not limited to only Battlefield 2042, though, which is where the fun part comes into play. Choose anything from Battlefield 2042, Battlefield 1942, Bad Company 2, and Battlefield 3.
Battlefield 2042 Specialists
Players can choose from a variety of Battlefield 2042 specialists, and here are the ones DICE has revealed so far:
Maria Falck

Birthplace: Germany
Class: Support
Specialty: S21 Syrette Pistol (heals)
Trait: Combat Surgeon (revives teammates to full health)

Pyotr "Boris" Guskovsky

Birthplace: Russia
Class: Engineer
Specialty: SG-36 Sentry Gun
Trait: Sentry Operator

Wikus "Casper" Van Daele

Birthplace: South Africa
Class: Recon
Specialty: OV-P Recon Drone
Trait: Movement Sensor

Webster Mackay

Birthplace: Canada
Class: Assault
Specialty: Grappling Hook
Trait: Nimble
Battlefield 2042 PC requirements
Minimum
OS: 64-bit Windows 10
Processor (AMD): AMD FX-8350
Processor (Intel): Core i5 6600K
Memory: 8GB
Video Memory: 4GB
GPU: AMD Radeon RX 560 / NVIDIA GeForce GTX 1050
Recommended
OS: 64-bit Windows 10
Processor (AMD): AMD Ryzen 5 3600
Processor (Intel): Intel Core i7 4790
Memory: 16GB
Video Memory: 8GB
GPU: Nvidia GeForce RTX 2060 / AMD Radeon RX 5600 XT
Stay tuned for more Battlefield 2042 updates and news as the release date approaches!