The Battle Armor Event is coming to Apex Legends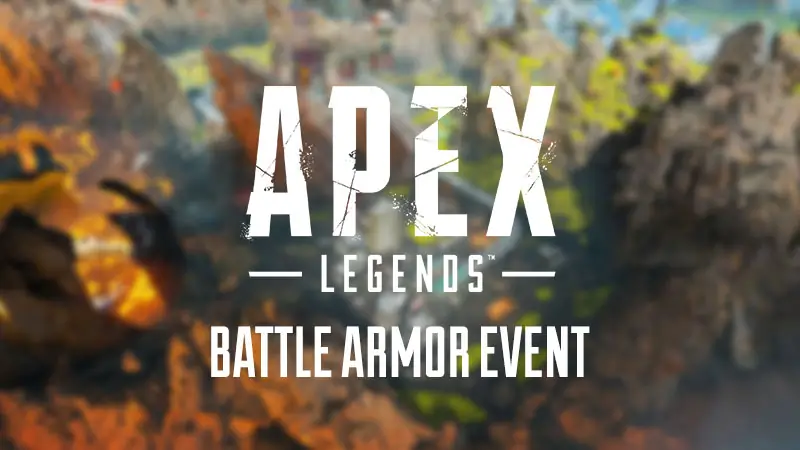 EA recently announced plans to introduce a new limited-time mode called Battle Armor. Starting on Tuesday, April 28, players can enjoy a new limited-time mode in World's Edge. The event will be live for 14 days leading up to the release of Season 5, with a new twist added every few days.
In this event, there will be only one armor type available and players will spawn with it. All armor spawns are removed from the loot pool, but armor shield cells and batteries are still available along with all the other typical loot. Players also spawn in with a P2020 pistol as well.
Apex Legends Battle Armor Event Schedule
April 28 @ 10 AM PDT – May 2 @ 10 AM PDT – White Armor
May 2 @ 10:01 AM PDT – May 6 @ 10 AM PDT – Blue Armor
May 6 @ 10:01 AM PDT – May 9 @ 10 AM PDT – Purple Armor
May 9 @ 10:01 AM PDT – May 12 @ 10 AM PDT – Evo Armor
Evo Armor is a new armor that that evolves as you dish out more damage on enemy players. It has the potential to become stronger than purple (epic) armor.
Season 5 will also kick-off as soon as the event ends on May 12 at 10 AM PDT. EA will also reportedly be turning on double-level XP for Top 5 finishes across all game modes during this phase.
The Battle Armor Event is the first of many new limited-time mode experiments in which EA will be messing with the core gameplay in Apex Legends.
Season 4 is also extended by one week, which you may have already noticed from the Season 5 start date. Apex Legends plans to introduce many more twists in the upcoming Season 5 and beyond.