Bakery Simulator Codes (December 2023)
Bakery Simulator has over 75 recipes and there are still codes available.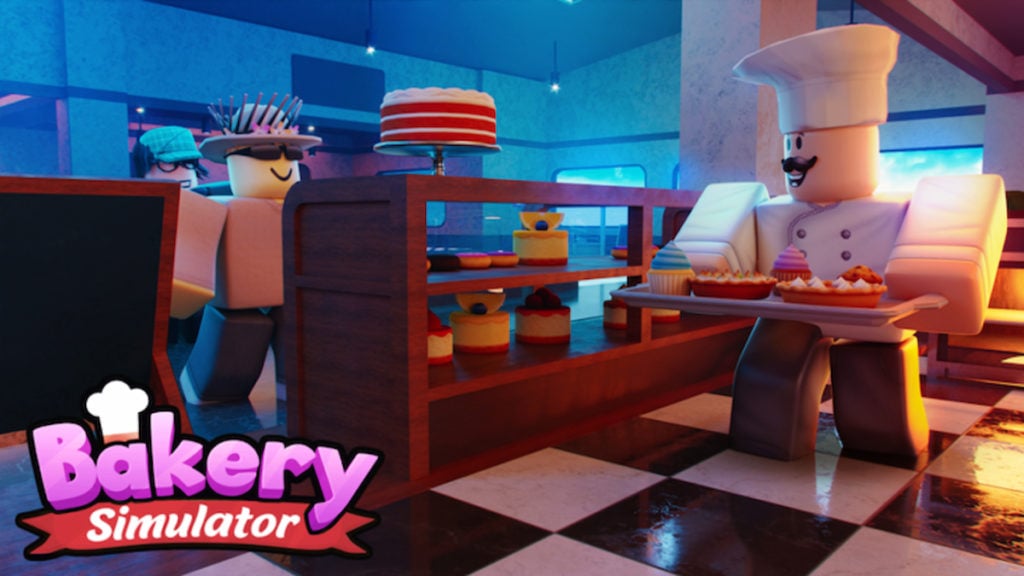 Updated: October 16, 2023

We checked for more new codes today!
Baking fresh pastries, delivering orders to stores, and making sweet profits are all that a baker can ask for. Am I right? Bakers live charmed lives, well, except for the waking up before dawn part. Fortunately, you can be a baker anytime with Bakery Simulator by Babble Games. Now, it's your chance to learn various recipes to bake several dozen types of yummy baked goods and experiment with ingredients. Bread and buns can be appetizing, but customers expect more. They expect croissants, bagels, or muffins.
Of course, you can become a Master Chef or you can always cut a few corners thanks to these Roblox Bakery Simulator codes.
Bakery Simulator Codes
Active Codes
The following codes are active. Be sure to bookmark this page to check back regularly. Last checked: July 3, 2023
PRIDE – Redeem this code for the Pride Oven
CARBONMEISTER – Redeem this code to get 50 Gems
KREW – Redeem this code to get the Krew Hearts design option
Babble – Redeem this code to get 25 Gems
Kingkade – Redeem this code to get a free reward
Expired Codes
Summer22 – Redeem this code to get a free reward
Summer21 – Redeem this code to get Sunflower's Floor Design
Babble300K – Redeem this code to get a free reward
Bakery Simulator Codes Frequently Asked Questions
How to Redeem Promo Codes?
First, open the game in Roblox
Click on the blue enter code
The code should be located on the lower right side of the level bar
Type or copy the codes from above to this text box
Then, click on Apply Code to get your free rewards
What Are Codes Used For?
Using codes helps you unlock Gems and other items to help with your bakery. As a baker, it's up to you to browse the daily list of orders and commit yourself to ongoing deliveries. Did I mention that you have to be on time when you commit yourself to the deliveries? Your reputation and trust with the stores are at stake. If you manage to not deliver the baked goods on time, you are guaranteed to lose points and will make less money. We all heard the saying, "Time is money." That saying rings true in Bakery Simulator when you also have to remember to restock your ingredients as well.
Codes help give you a boost, think of it as a grant for your business. Save a lot of time and money by making smart investments by upgrading your basic tools (like the mixer and oven). Once you reach level 8 in the game, simply upgrade your ingredients. Buy a big truck if you desire. Instead of delivering items yourself, unlock the upgrade, to take the route of hiring a delivery guy.
For more codes and other tips on Bakery Simulator, stay tuned to Gamer Journalist!
About the author