Azur Lane Codes (January 2023)
Get all of your codes here!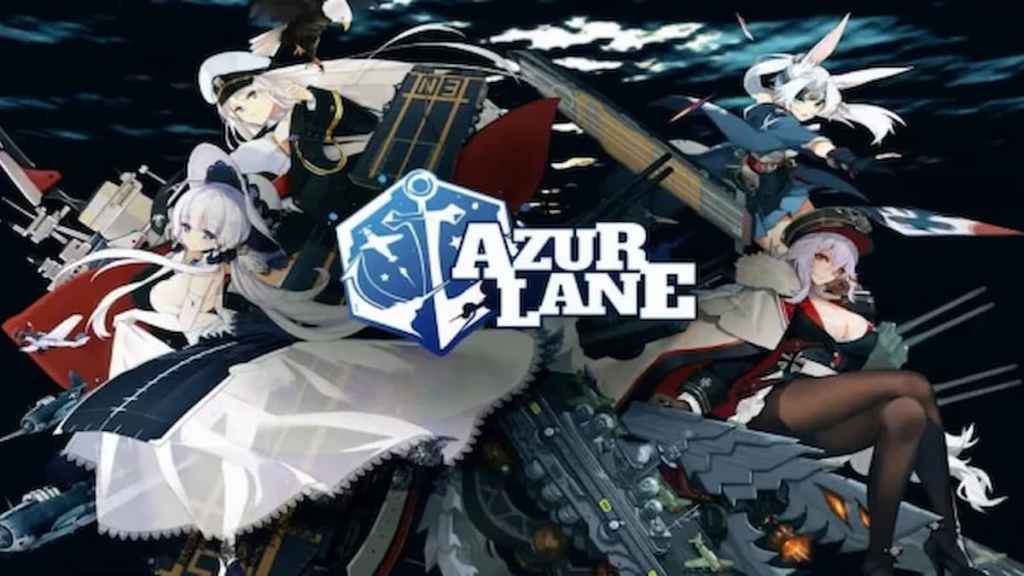 Azur Lane is a mobile game built for both Android and IOS, that is set in an alternate reality of World War II. In Azur Lane, players use female avatars representing the most well-known ships from the major powers to fight others. In fleets of six, you confront AI-controlled ships or even other players' armadas. Launched in 2017, Azur Lane has a devoted fanbase and a dedicated developer team which is always making changes to the game to improve its quality of life.
One drawback is that Azur Lane does require a lot of time and effort to level up in. To fix this, there are certain in-game rewards and special items which can be unlocked via unique codes. Although they are constantly changing, these codes allow players to obtain items such as free skins, gems, coins and other items. We have compiled a comprehensive list of all known codes for Azur Lane below.
All Azur Lane Codes List
Azur Lane Codes (Working)
Here are all of the codes that are currently available in Azur Lane:
100K—Redeem for 10000 coins.
AZUR2023—Redeem for free skins.
50KGEMS—Redeem for 3000 gems.
EVENT—Redeem for 5000 gems.
250K—Redeem for 5000 coins.
58Favs—Redeem for 50 gems.
A88LANE—Redeem for 500 coins.
NEW SERVER—Redeem for random skins.
UPDATE—Redeem for 5000 coins.
Azur Lane Codes (Expired)
Since Azur Lane is updated regularly, codes can often expire in a short time. Make sure you double check each code so that you don't miss any free rewards!
Related: Azur Lane Tier List
How to Redeem Codes in Azur Lane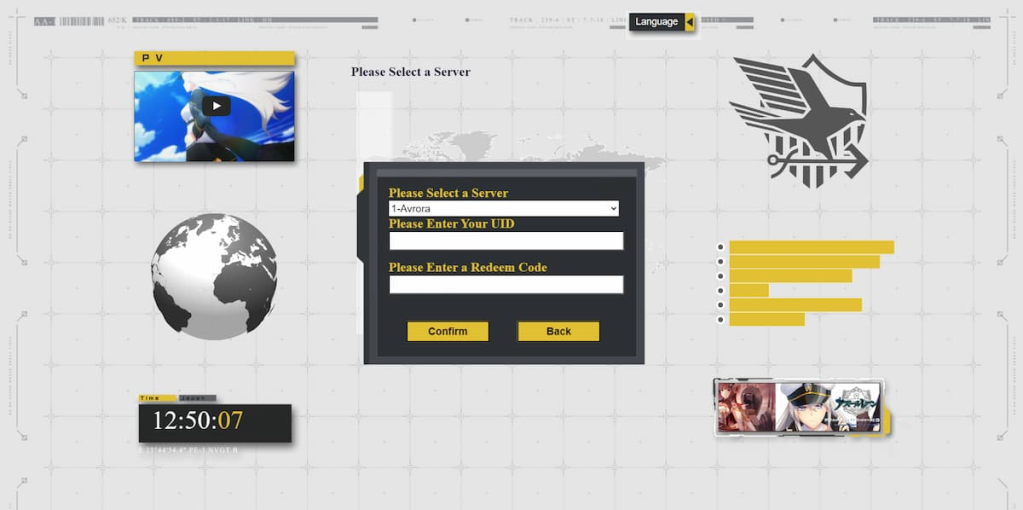 Redeeming codes in Azur Lane is unique when compared to other games. This is because you will need to actually head to the developer's official website to redeem your codes. Here's how you can go about redeeming your codes for rewards in Azur Lane:
Firstly, you will need to head to the redemption page on Yostar's official website.
On the landing page, you will need to select your language.
Then, you will be taken to the screen seen above, minus the middle table.
Select your region (the country your primary server is located in), and that middle table will then pop up.
Next, choose from the game servers available.
After that, enter your UID (which you can find on your server).
After that, try all of the codes listed above. You should see your rewards in-game shortly afterwards.
How Can You Get More Azur Lane Codes?
If you want more Azur Lane codes, you will need to wait for the developers of the game to release them. Following Yostar (the game's developers) on their available social media platforms will allow you to stay up to date. Additionally, checking the game's website every so often can also help, as there may be rewards released there occasionally.
Why Are My Azur Lane Codes Not Working?
There are a couple of reasons why your Azur Lane codes may not be working. Firstly, you could be spelling the codes wrong when you input them. To fix that, copy and paste them directly from this article to avoid any spelling errors. Always double check when you enter a code to ensure that it is written correctly.
Another problem that you may encounter is the code being expired or invalid. This most likely happened because the developers decided to change the available codes, revoke them, or release different ones. To fix this, check the developers' social media accounts to see if they have given any updates.
Related: 7 Best Anime Skins in Fortnite (2022)
How to Get 6-Star Ships In Azur Lane?
In Azur Lane, you can get many different tiers of ships while playing the game. However, the most rare ships in the game are those with a rating of six stars. Typically taking weeks to obtain, the 6-star rated ships in Azur Lane can often make or break your fleet. However, to get a free 6-star ship in Azur Lane without spending weeks of playing time on it, all you need to do is log in daily for a week. After you have logged in enough, claim the ship, and it will be delivered via mail.
What is Azur Lane?
Azur Lane is an IOS/Android game that released in 2017, and takes place in an alternate reality version of World War II. In the game, players battle against AI opponents and occasionally each other in their quest for gold, gems and glory. Using "shipgirls", players are able to form their own fleets with the avatars of historic ships from the Second World War. Players are also able to customize their ships with a unique variety of equipment, weapons and skins.
In our post on Mobile Game Codes, we have numerous codes for various games if you're seeking for them. Through our collection of mobile game promo codes, you may obtain even more free items for other games that you enjoy. And to keep up to date on everything entertainment-related, check out the most recent news on Gamer Journalist's Facebook.