Apple Leaks Fortnite Chapter 2 New Map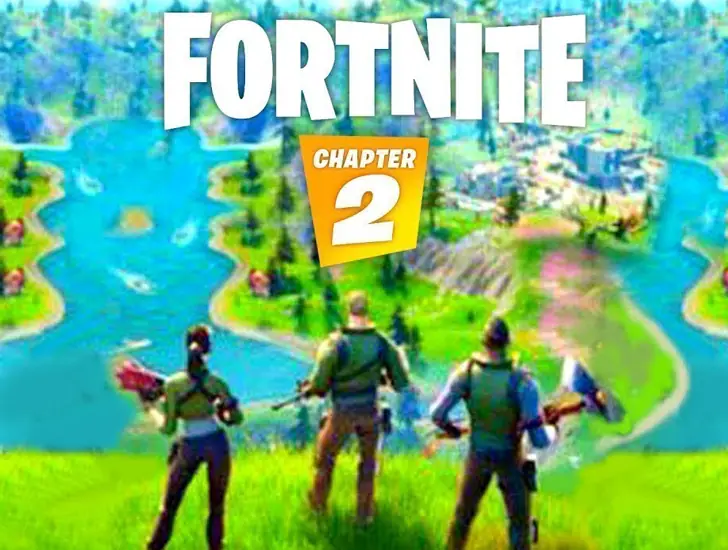 Apple may have just accidentally uploaded an image that leaked the new Fortnite Chapter 2 map. The Italian Apple store showed an image of something called Fortnite: Chapter 2. The image shows Fortnite models standing in front of a brand new looking map, with the words "Chapter 2".
Looks like Apple has leaked a promotional image for Season 11 on the Italian Apple Store.

From the looks of it, we're getting a new map. pic.twitter.com/2naPbsYvDA

— Fortnite: Battle Royale Leaks (@FNBRLeaks) October 11, 2019
Fortnite: Battle Royale leaks reported on the same thing as you can see in the Tweet above, and it looks like we will be getting a new map for the upcoming Season 11.
Apple Leaks Fortnite Chapter 2 New Map
Following the controversial Season 10 with the introduction of the mechs, Epic Games will need to do something big to gain their userbase back. Introducing a brand new map is exactly what might save them from a downward spiral.
It will give some new fresh content to the most popular Battle Royale game out there, and it would come at the perfect time. Chapter 2 might not only mean a new map, but also a bunch of other updates. After all, Fortnite is one of the highest grossing games of all time. They will most definitely spend a lot of money to do whatever they can to make the game fun again.
Popular Fortnite streamer Ninja is a believe, Tweeting that he is "confident that season 11 is going to be a new map for Fortnite." It's tough to believe this leak was unintentional, and not some marketing ploy to generate hype for a game that has been losing popularity for the last few months. Either way, we're excited to see what Epic Games has in store for its fans.