Apex Legends Voidwalker Event is Live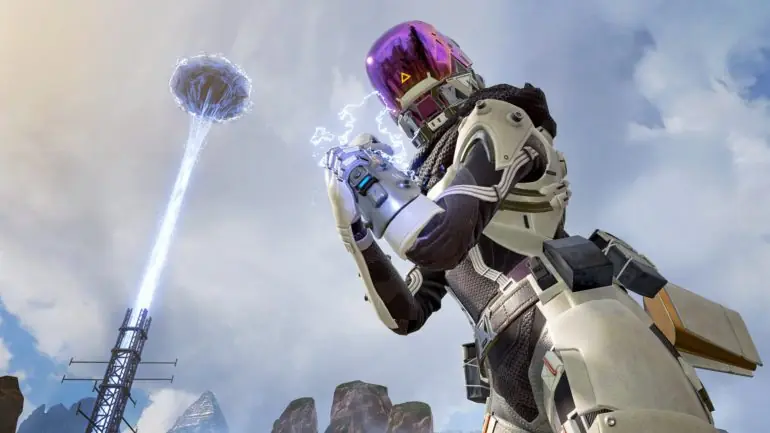 The new Apex Legends Voidwalker event is live today and will run until September 17. Explore the new content and try out a limited-time mode for free. Respawn Entertainment is hoping to improve upon their mistakes from the last event.
Voidwalker introduced a new limited-time mode called Armed and Dangerous. This mode uses shotguns and snipers only, allowing players to choose from Mozambiques, Peacekeepers, EVA-8s, Longbows, G7 Scouts, and Triple Takes. Attachments not used for snipers and shotguns are also disabled.
Listen to the voices in the Apex Legends Voidwalker event, featuring an exclusive Wraith Voidwalker skin, a secret underground Wraith town takeover, an all-new limited-time mode, and more!

Step into the Voidwalker event now through 9/17. pic.twitter.com/Psg4rnYiUV

— Apex Legends (@PlayApex) September 3, 2019
The new trailer gives players a peak into the new Wraith's town takeover. A portal located in Singh Labs can transport players above the laboratory. We found out Singh held Wraith captive in a recent lore update from the Apex Legends team.
Wraith has a score to settle with a mysterious scientist, deep below ground in an IMC Detention Facility. But things get complicated when she meets someone in desperate need of her help: herself.

📽: https://t.co/4F5NgyXice pic.twitter.com/0zQcEt7XiX

— Apex Legends (@PlayApex) September 2, 2019
This event also includes a new legendary Wraith Voidwalker skin, as well as other cosmetics for Bangalore and Gibraltar.
September 6th to September 8th will be a bonus XP weekend. This will be a good opportunity to catch up on your Season 2 Battle Pass and explore the new event content.