Apex Legends Season 5: Fortune's Favor and Loba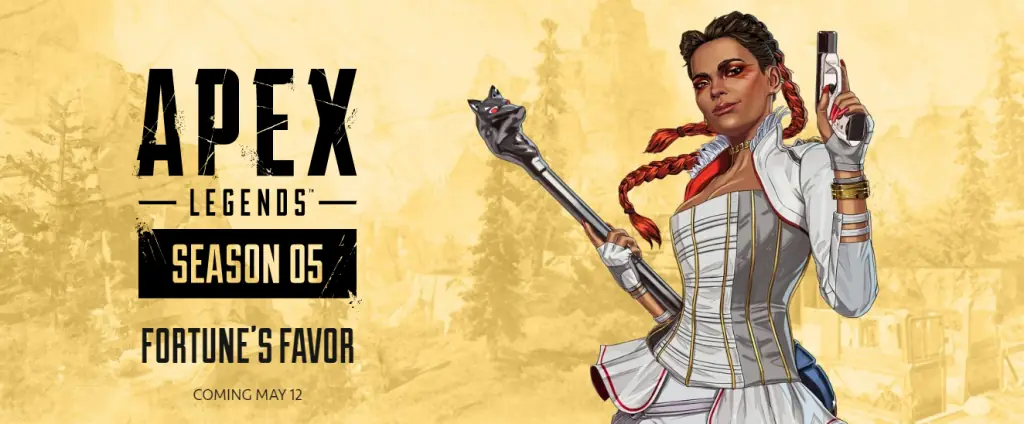 Season 4 of Apex Legends is winding down to a close. Respawn Entertainment announced some new details for the upcoming Season 5, which will be called Fortune's Favor. The upcoming season will bring a brand new Legend named Loba, brand new seasonal quests, a new Battle Pass, and much more.
Apex Legends Season 5: Fortune's Favor and Loba
Apex Legends – Loba
Loba Andrade is a stylish and resourceful thief. Some say she's the best at what she does. Revenant, the new Season 4 Legend, is responsible for the murder of Loba's parents long ago and now she is out for revenge. Her "Stories from the Outlands – Legacy of a Thief" trailer was released today on the official Apex Legends YouTube channel, which you can check out below.
Seasonal Quests
New content will be coming to Apex Legends Season 5: Fortune's Favor. Seasonal quests will rewards players for completing various challenges throughout the game. "Hunt for treasure and answers in the new Season Quest. Those who complete the journey will be richly rewarded."
Reconnecting
One new interesting feature coming to Ranked play is the option to reconnect. Players who lost connection due to internet issues or server problems will now have the option to reconnect to the game. There will be a time limit on how long players will be able to reconnect. After a game crash, you can join back into the game where you left off.