Animal Crossing New Horizons May Events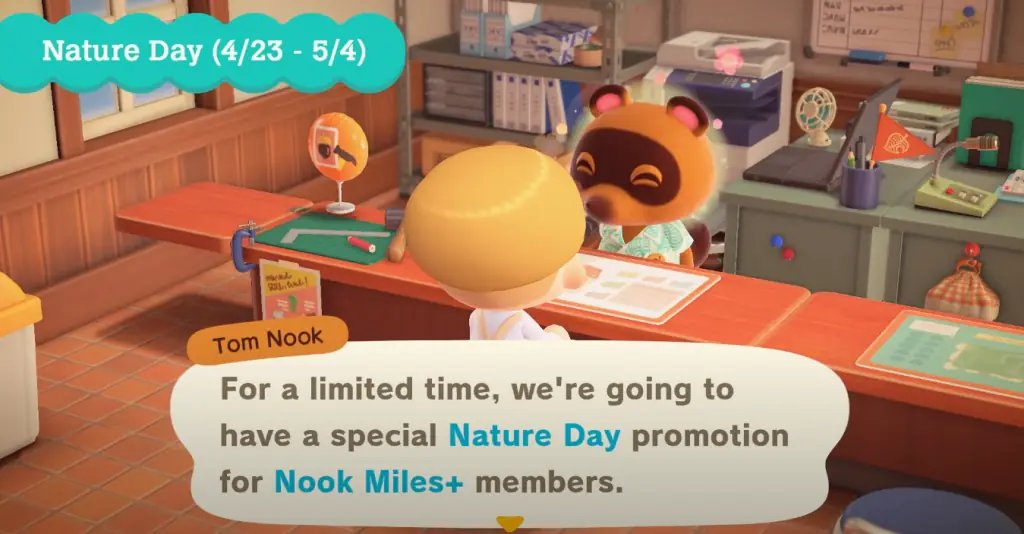 Plenty of new content is coming to Animal Crossing: New Horizons in the newest patch. Not only does the patch feature some new island visitors, but there are also four new events planned for the next couple of months. We'll take a look at all the Animal Crossing New Horizons upcoming events so you know what to expect in the future.
Here's a look at the upcoming events in Animal Crossing New Horizons for the months of May and June.
Nature Day
The closest event will be Nature Day, which appears to be Animal Crossing's take on Earth Day. This event runs one day after Earth Day, from April 23 through May 4 and will feature nature-specific challenges you can complete for in-game rewards.
Special Nook Miles Challenges will be available like planting shrubs and trees, watering flowers, and more.
May Day Tour
The week-long May Day Tour allows players to use a May Day Ticket at Dodo Airlines for a look at a limited-time island. This will be unlike any of the current mystery islands, and a special guest will likely be somewhere on the island to greet you.
International Museum Day
Another upcoming event will be running from May 18 through May 31. The International Museum Day event gives players a chance to collect Stamps from viewing different parts of museum exhibits. This will encourage players to visit the new Museum Expansion areas introduced in the April 23 patch.
Wedding Season
June is one of the most popular wedding months of the year, and Animal Crossing New Horizons plans to celebrate that with a month long event. Wedding Season features Harvey's Island, where you can visit Cyrus and Reese and help them take anniversary photos for special rewards and limited-time wedding themed items.