Animal Crossing New Horizons Cooking Recipes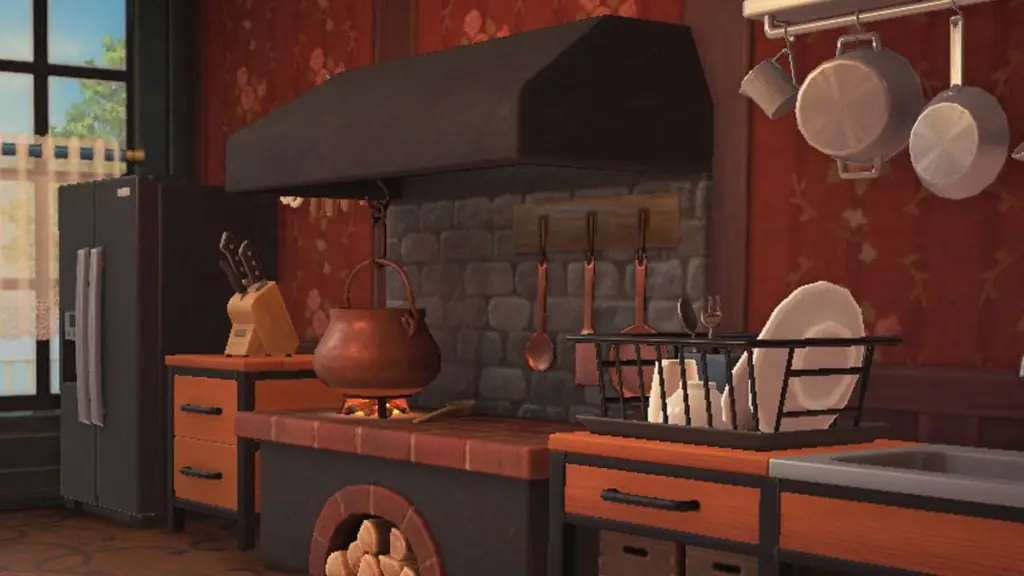 The free 2.0 Update for Animal Crossing New Horizons brings tons of new items and recipes to the game. If you've been growing crops on your island, it might be time to dive into cooking. In this guide, we'll show you all of the Animal Crossing New Horizons cooking recipes and explain how to get started on your cooking adventures.
There are dozens of unique Animal Crossing New Horizons cooking recipes to collect, many of which require reasonably simple ingredients. Every recipe you make can be eaten, gifted, or set up as decorations in your home.
How to cook in Animal Crossing New Horizons
To cook in ACNH, you'll need to unlock DIY Recipes+. You can head on over to the Resident Services building and go to the Redeem Nook Miles part of the Nook Stop terminal. Pick up the DIY Recipes+ upgrade to unlock the ability to cook and pick up some basic recipes.
You'll need some ingredients to get started, many of which can be grown from the five new crops. Refer to our guide on how to farm crops in ACNH if you need some help getting started with that. The gist is that you'll need to pick up some seeds and starts from Leif and plant them on your island. However, some recipes will require foraged ingredients like mushrooms or specific fish like Sea Bass, Mackerel, or Red Snapper.
With your ingredients handy, head on over to your house, go to an existing stove or build the new DIY Stonework Kitchen. Interact with it and choose the Let's Cook option to get started. You can browse your recipes through the menu and make something. After making a recipe, the item will show up in your inventory, allowing you to show it off, eat or drink it for energy, place the item, or put it in storage. Different recipes award you with varying amounts of energy.
Animal Crossing New Horizons Cooking Recipes
Here is a complete list of all Anime Crossing New Horizons cooking recipes:
Recipe
Ingredients
Aji Fry
Horse Mackerel x1
Flour x1
Brown sugar
Sugarcane x5
Brown-sugar cupcakes
Whole-wheat flour x1
Brown sugar x1
Carrot cake
Flour x1
Sugar x1
Carrot x1
Carrot potage
Flour x1
Carrot x2
Cherry smoothie
Cherry x2
Flour
Wheat x5
Gnocchi di patate
Flour x2
Potato x3
Grilled sea bass with herbs
Sea bass x1
Clump of weeds x5
Karei no Nitsuke
Dab x1
Minestrone soup
Tomato x2
Potato x2
Carrot x1
Mushroom Salad
Round mushroom x1
Flat mushroom x1
Skinny mushroom x1
Organic bread
Whole-weat flour x3
Orange smoothie
Orange x2
Pancakes
Flour x2
Sugar x2
Peach smoothie
Peach x2
Pear smoothie
Pear x2
Pesce All'acqua Pazza
Red Snapper x1
Tomato x1
Manila Clam x1
Pumpkin bagel sandwich
Flour x2
Orange pumpkin x3
Sauteed Olive Flounder
Olive flounder x1
Skinny mushroom x1
Sea bass pie
Sea bass pie x1
Seaweed soup
Seaweed x2
Sugar
Sugarcane x5
Tomato curry
Flour x3
Tomato x3
Tomato puree
Tomato x3
Veggie sandwich
Flour x2
Tomato x1
Carrot x1
Whole-wheat flour
Wheat x5
For now, there are two categories of recipes: Savory and Sweet. We'll update our list when we discover new ones.
How to get more recipes in Animal Crossing New Horizons
There are a few ways to get more recipes in Animal Crossing New Horizons. The first method is by picking up the Basic Cooking Recipes from Nook's Cranny. Open the cabinet at Nook's Cranny and pick up the Basic Cookie Recipes for 4,980 Bells to learn other recipes. Another way to get new recipes is from fishing. If you catch sea bass, for instance, you'll unlock a recipe for sea-bass pie. You can also find recipes through messages in a bottle.