Amazon's new free-to-play shooter Crucible is Live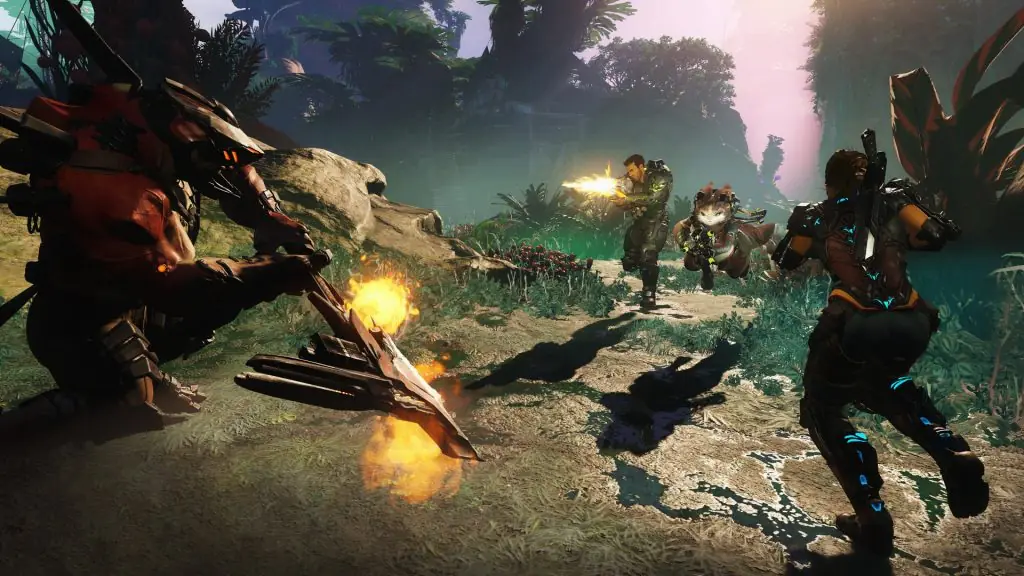 Amazon's new free-to-play shooter Crucible is live today on PC at 3:00 PM EST on Steam. The game features ten playable characters in three different game modes at launch. It is a team-based third-person shooter with PvP and PvE elements, where players can level up their abilities.
Crucible is Live
Collect Essence, a strange substance that drops from opponents and creatures. You also get Essence from controlling points, and collecting it will level up your character. Players get access to pre-selected upgrades in the first five levels. After that, the levels translate to extra power and health.
The three different game modes include Harvester Command, Heart of the Hives, and Alpha Hunters. Here's a breakdown of each mode:
Harvester Command
Players can find 'Essence harvesters' spread out across the Crucible map. Two eight-player teams battle it out over control of the harvesters. Control them to rack up Essences, and the first team to 100 points is the winner.
Alpha Hunters
In this traditional Battle Royale survival mode, eight teams of two will battle it out to be the last team or solo player remaining. In a unique twist, solo players or players who lose their teammates can team up with another hunter. The alliance breaks at the final three players, though.
Heart of the Hives
Hives spawn across the map in Crucible, leaving hearts in their destruction. The first team of four to capture three hearts is the victor. This mode features two teams of four.
The ten playable characters in Crucible are:
Ajonah
Bugg
Captain Mendoza
Drakahl
Earl
Rahi and Brother
Sazan
Shakirri
Summer
Tosca
We have a full overview of all the Crucible characters and abilities that you can check out to get a feel for each player in the game. Figure out which ones you want to try first.
Crucible is exclusive to PC at the moment, and Amazon has not said anything about an Xbox One and PlayStation 4 release.