All Sims 4 High School Years Create a Sim (CAS) Items
We've compiled a list of all new items featured in the High School Years expansion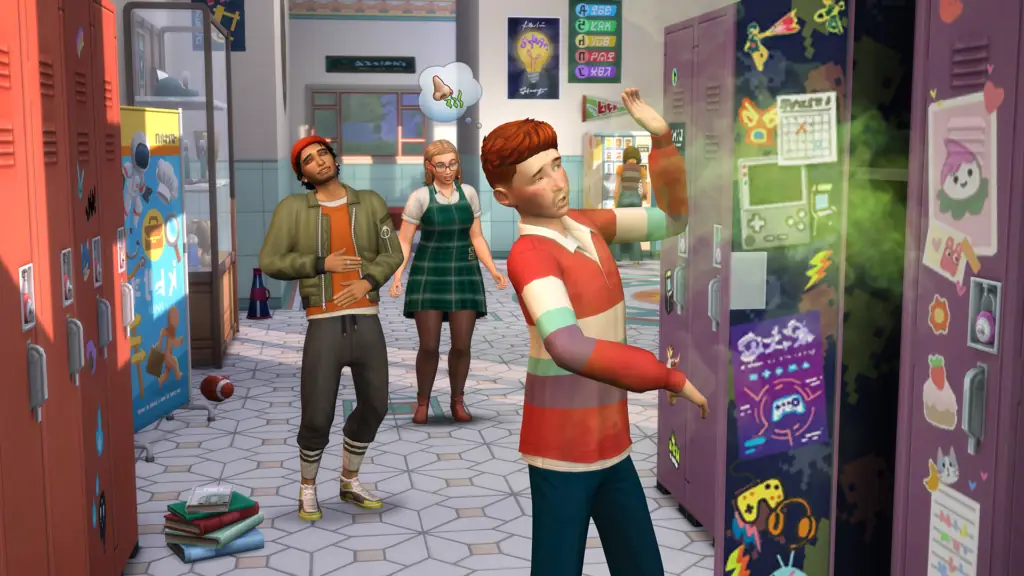 The Sims 4 is one of the most detailed and expansive life-simulation games on the market. In the base game alone, there are hundreds of different ways to fully customize your avatar as well as their environment. However, what's helped to keep this game so fresh and rewarding is the variety of expansion packs, the latest of which is called High School Years.
In this guide, we're going to take a closer look at all of The Sims 4 High School Years Create A Sim (CAS) items.
All Sims 4 High School Years Create a Sim (CAS) Items
As you can probably guess, the Sims 4 High School Years expansion revolves around living the high school life. Players will get to control teens while they are at school and experience all the ups and downs of adolescence.
As with every other Sims 4 expansion, High School Years introduces several new ways to customize your home environment as well as your avatar. Today, we're going to be looking specifically at all of the new items for the Create A Sim portion of the game.
Related: List of All Sims 4 Expansion Packs
Create A Sim is the game mode in Sims 4 where you will get to create your Sims character from the ground up. Including everything from their age, name and physical appearance down to their personality traits, which affect their behaviour and goals in life.
The High School years expansion has added nearly 200 new items to the game, the majority of which are either hair or clothing items. Here's a full breakdown of each:
Clothing Items
The focus of the High School Years expansion is to allow for more creativity and for teen Sims to be able to "express their identity". As a result, there's now a much wider range of clothes that have been added to the game. Including funky denim jackets, blazers, cheerleading outfits, goth kawaii outfits, shirts with ties, crop tops, fur jackets, tied-off jumpers, bleached jeans, funky jumpsuits with stripes and baggy shirts.
The majority of these new clothing items have been designed by real-life fashion designers from Depop. Which describes itself as "circular" and "community-powered" online resale site that allows people to buy and sell vintage clothes. All of these items will be available via the new in-game thrifting app called Trendi as well as the pack's new thrifting store.
New Hairstyles and Body Hair
Prior to this expansion, players could only add hair to the top of their head and face. However, now (for the first time ever) The Sims 4 offers players the ability to add body hair to their legs, arms, back and chest. All of which can be found in the body section of Create A Sim.
Not only that, but High School Years will include special toggle options that will enable hair growth. Which is designed to naturally replicate the teenage experience of having to go through puberty. All of which will be included for everyone in the base game update.
The expansion has also introduced over 30 new hairstyles that are designed to allow people to further express themselves through fashion. Helping to form a more diverse and creative atmosphere within The Sims 4 universe.
That's everything you need to know all of the new items featured in the Create A Sim section of The Sims 4 High School Years expansion. Before you go, be sure to check out some of our other Sims 4 content here at Gamer Journalist. Like how to play The Sims 4 on Mac or how to get debug items in The Sims 4.