All Side Activities in Madden 23 Face of the Franchise Mode
Looking to boost your created player's attributes? Test out a few side activities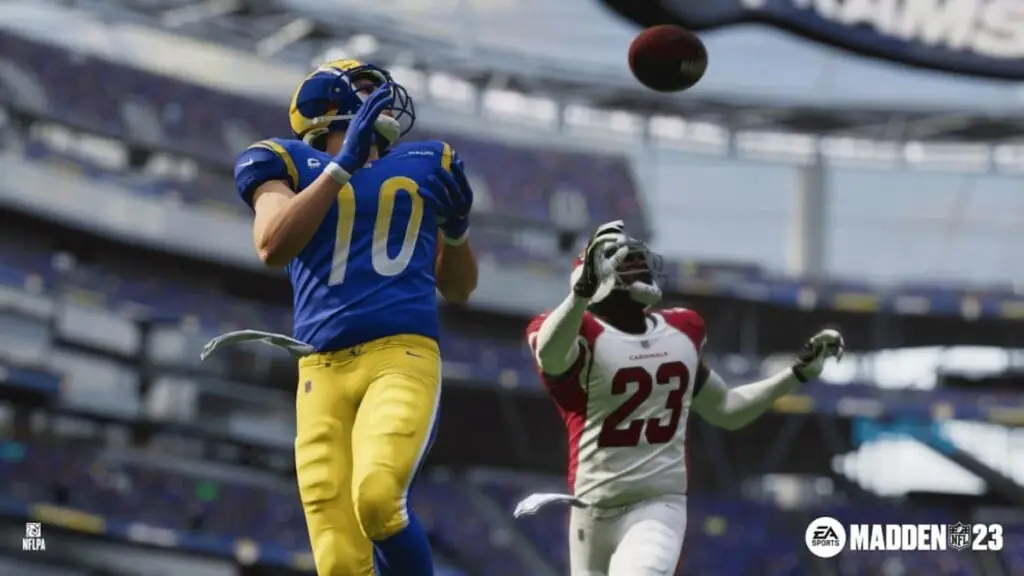 There's arguably no game mode in Madden 23 that received as big of an overhaul as Face of the Franchise mode. From the return of 3D backgrounds to the introduction of a new contracts and quick start system. It honestly feels like a whole new Madden. Although, perhaps the most exciting development comes in the form of weekly side activities.
In this guide, we're going to break down all of the side activities in Madden 23 Face of the Franchise mode.
All Side Activities in Madden 23 Face of the Franchise Mode
In years past, weeks would fly by in Face of the Franchise with everybody just advancing straight to their next game. Now, in Madden 23, players can choose how they'd like to spend their off days. From off-field training prep activities that provide temporary stat boosts. To on-field drills to test out your skills and earn more REP to boost your performance. There's even special side stories and activities you can take part in to build your brand or earn even more unique rewards.
Related: All Relocation Teams in Madden 23 Franchise Mode
Here's a list of all the side activities in Madden 23 Face of the Franchise mode;
Andi's Outreach Opportunities (offer a REP boost)
Game Night (offers a Team Awareness bonus)
Prank War (prank a teammate and post to social media for Cred)
Drills (on-field practice session)
Bonus Workouts (extra workouts to earn Strength or Agility bonuses)
Extra Recovery (different activities that provide a boost in Stamina)
Essentially, you will select one of these side activities prior to your game for each week. You will be able to browse through the available "Open" days and set up an activity or drill for each available day. Then, just lock in your selections and sim through the rest of the week.
This is easily one of the better features added to Face of the Franchise mode. As it not only presents the opportunity to earn additional boosts and rewards but also the opportunity to have more control over your NFL career. Do you want to get more involved with the local community? Maybe build a stronger connection with your teammates or the league? Your future is in your hands in Madden 23.
That's everything you need to know about all of the side activities in Madden 23 Face of the Franchise mode. If you're interested in more Madden content, be sure to check out our guides section here at Gamer Journalist. Where you can find information like all rookie ratings in Madden 23 or how to stiff arm in Madden 23.