All Rewards and Schedule for Lost Ark Realm versus Realm 96-Player Match
Why can't we be friends.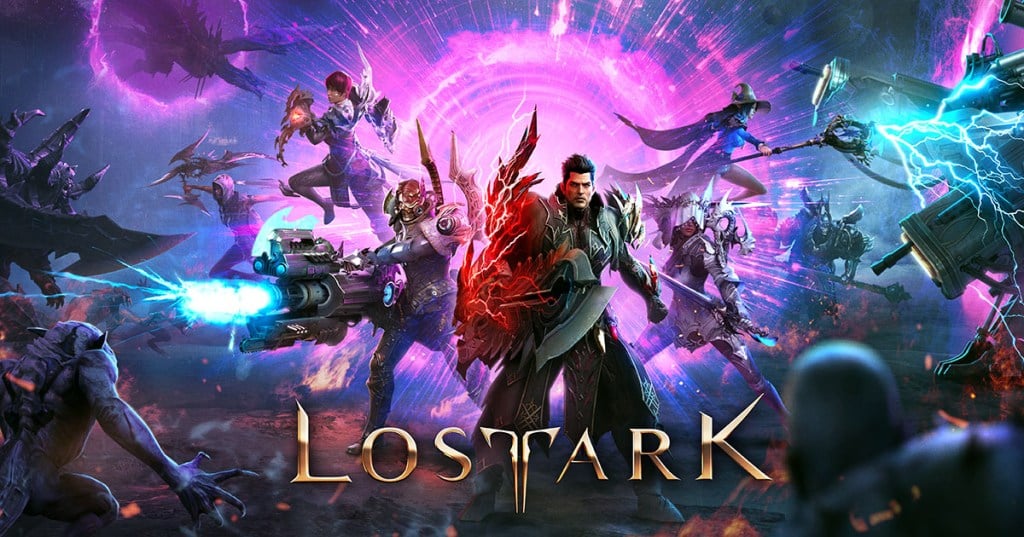 Lost Ark has a new event going on called Order vs. Rebellion. In this event you select a faction, Preigelli or Liebertane, and fight 48 vs. 48 in big team battles. We've gathered all the information you need for this event and have all rewards and the event schedule as well!
Recommended: Best Bard Support Build in Lost Ark
Pick a Faction
Sylmael Crystals once made Rowen a prosperous continent. Now, that same precious resource only brings war. The war-torn land is divided into two conflicting Factions — Preigelli and Liebertane. The machine-loving mercenaries of Preigelli fight for a society with strict rules, while the pirates and mages of Liebertane pursue a lawless land.
Earn XP
Once you reach item level 1445 you get the chance to start the new World Quests. Once you complete the quest "Cataclysmic Eliyabeck" you will get to join the faction of your choice. During the event you will earn Faction XP from co-op activities like quests and in doing those you will get Sylmael Crystals which can be exchanged for honing materials, card packs, mounts, skins and more. From Rank 10 onwards your XP earned will be recorded to a leaderboard called Faction Tank. This is also reflected in player skins as well, the higher the rank the cooler the skin.
The new instanced PvP zone is called Tulubik Battlefield. All players are trying to capture bases and defeat enemies to gain faction points and ranks. Each players individual contribution level will grant powerful effects to their respective factions on the battlefield.
Schedule
Both Factions will only engage in war during certain times of the week, so keep an eye out for in-game announcements.
Regular Matches
Wednesday, Friday, Saturday, and Sunday: 8:00 PM local time
Saturday and Sunday: 3:00 PM local time
When 96-player Regular Matches are unavailable, you can instead join 30 to 96-player Friend Matches. Friend Matches feature the same rules, except teams are randomly assigned and Sylmael Crystals are not be rewarded.
Co-op quests
Tuesday – Sunday: 8:30 PM local time
Tuesday, Friday, Saturday, and Sunday: 10:30 PM local time
Saturday and Sunday: 3:30 PM local time
Requirements
You need to be Faction Rank 3 and Item Level 1490 to enter Tulubik Battlefield. To play the new mode, click on the "Rowen Battlefield" icon on the minimap (under Welcome Challenge) or go to the battlefield entrance at either Regarbank Great Plains or Fighter's Haven. You can also enter from other places like major cities, always available islands, and your Stronghold.
Rewards
Exchange your spoils (Sylmael Crystals) in Rowen for the following rewards:
Random Rowen Collectible Chest
Kottbulle Dish
Sylmael Honing Packs
Sylmael Honing Support Material Pack
Song of Wolves
Victory Dance Emote
Legendary Combat Engraving Recipe Selection Chest
Rowen-Style Schnapps
Osphere Emoticon Pack
Legendary Card Pack Selection Chest
Legendary Combat Engraving Recipe Selection Chest
Hero's Reward Chest
Storhorn Mount Chest
Great Epic Reward Chest
Grerat Dominion's Reward Chest
Great Legend's Reward Chest
Rowen Card Pack
Honor Shard Pouch
Great Honor Leapstone
Marvelous Honor Leapstone
Crystallized Destruction Stone
Obliteration Stone
Crystallized Guardian Stone
Protection Stone
Ancient Platinum Coin
---
Ready to start playing the new event in Lost Ark? Now that you're a bit more prepared please check out Gamer Journalist on Facebook to join the discussion and keep up to date with our content. You might also like to check out or guides on How to Get Ship Blueprints in Lost Ark or What is the Lost Ark Creator Program?