Best Bard Support Build in Lost Ark
Create the best bard in Lost Ark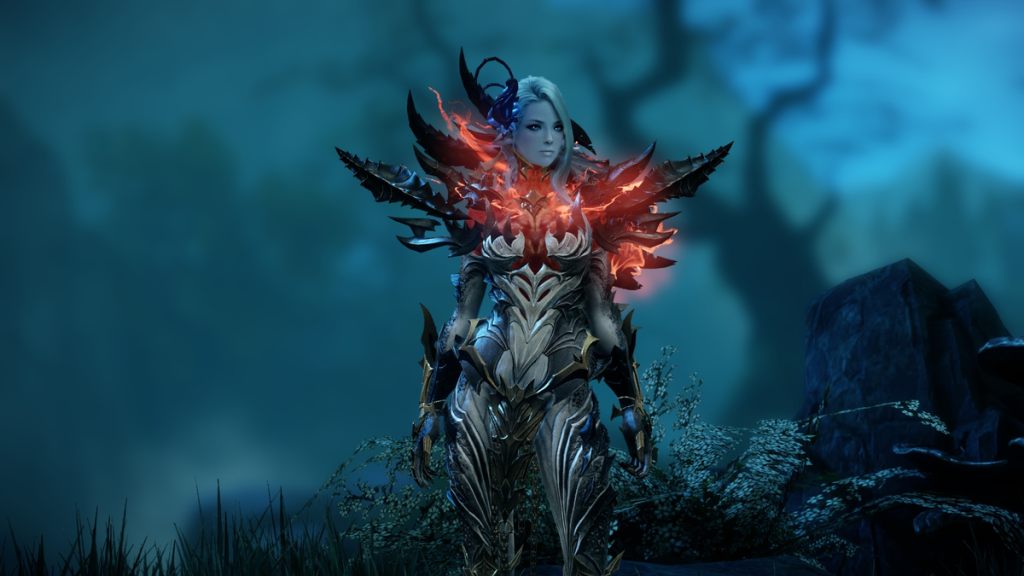 With any popular MMO you have a list of classes you can pick in order to come out on top with your team mates. Lost Ark is an MMORPG where you can participate in raids, defeat enemies, and create strong guilds. Let's take a trip through Arkesia as we learn about how to become the best bard support for your team. Whether you are typically a DPS, tank, or healer there's a role for everyone and being a pretty good bard player will offer your team tons of advantages. If you want to become a better bard player here's the best bard support build in Lost Ark.
What is the Bard role in Lost Ark
Being a bard is basically being both the DPS and healer. If you're into duel type classes you're going to want to choose becoming a bard. They offer skills that can help significantly in battle and offer support for the entire team. A great bard knows how to heal their team mates swiftly while providing them with buffs. If you're into dealing incredible damage as a tank this is probably not the role for you. If you want to learn how to be a bard we will educate you. Casting spells is useful as bard because they have low cool down periods and casting spells will seem faster. Being a bard means you can give healing, damage, and crowd control buffs. It also means you can provide support while also finding ways to deal damage on enemies; although we recommend focusing on healing versus fighting. Have we convinced you to choose the route of a bard? Let's learn about the best bard build in Lost Ark.
Best Bard Build in Lost Ark
Do you remember how we were talking about bards are swift and can access their magic abilities faster than others? What about when we said you should focus on healing versus actually fighting? If you want to build the best bard you're going to want to focus on those two elements: swiftness & support. Building your bard will mean you need to learn how to use different spells to give your team mates buffs and healing them along the way. This means that you should focus on building swiftness and specialization. Swiftness is a skill bards have that will basically make them super fast in battle to cast skills. Higher swiftness level the better mobility your bard has. Lastly, you're going to want to raise up your specialization skill. This will allow your skills to receive a boost that will increase their attack and cooldowns.
Best skills to use for Bard in Lost Ark
In order to build the best bard ever you're going to want to focus on a few skills. Different skills that you're going to want to give your bard are: Heavenly Tune, Guardian Tune, Sonic Vibration, Wind of Music, Sound Shock, Soundholic, Prelude of Storm, and Rhythm Buckshot. These skills can offer your bard some great advantages in battle and will give your teammates some nice buffs. For instance if you use Heavenly Tune you can expect your teammates to get a buff for their attack speed and they can recover MP faster. You can also deal around 415 damage to enemies with this skill. The other skills we have mentioned will offer you buffs and can provide additional damage towards enemies. Some of them need to be unlocked by reaching a certain level, however once you've reached it, you'll be using these skills like crazy.
Additional Items to use for Bard in Lost Ark
As you play Lost Ark you will come across gems or runes that you can use to help boost your characters performance. Runes such as Rage Rune can give your character additional speed and attack buffs that can help in battle. Gems, for example, are another item you can use to help maintain your cool down. If you're wanting to know which runes we recommend check out the list below:
Wealth Rune
Rage Rune
Galewind Rune
Quick Recharge Rune
Overwhelm Rune
---
Ready to start playing as a bard in Lost Ark? Now that you're a bit more prepared please check out Gamer Journalist on Facebook to join the discussion and keep up to date with our content. You might also like to check out or guides on How to Get Ship Blueprints in Lost Ark or What is the Lost Ark Creator Program?