All Playable Characters in PGA Tour 2K23
These are all of the professional golfers you can play as in PGA Tour 2K23!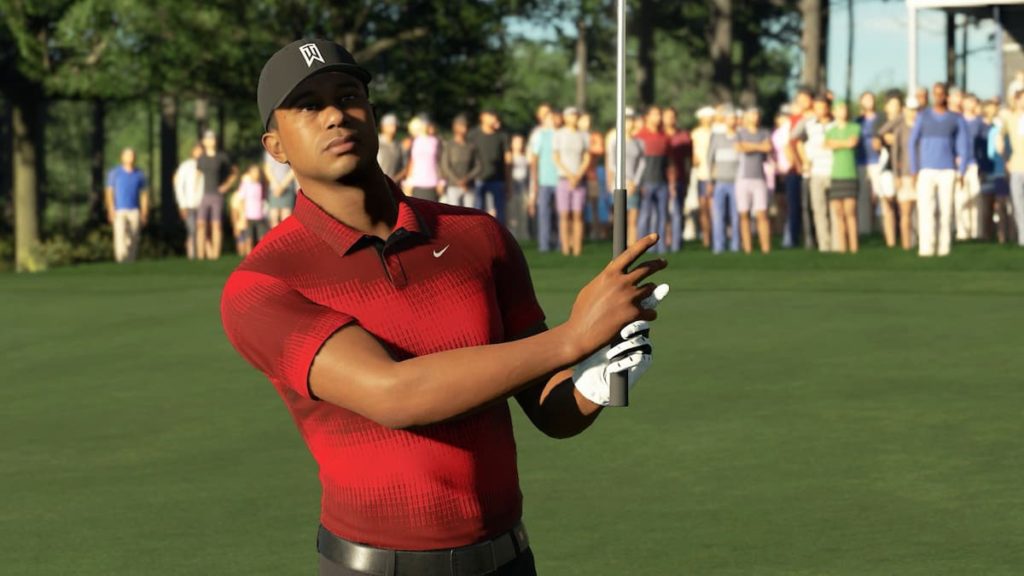 After more than two years since 2K's last golf installment of PGA Tour 2K21, news finally broke that PGA Tour 2K23 is on the way. With the game set for an October 14 release and the cover athlete revealed as none other than Tiger Woods.
Now that the countdown is on for the upcoming sports title, it's time to break down all of the playable characters that have been confirmed for PGA Tour 2K23.
All Playable Characters in PGA Tour 2K23
PGA Tour 2K21 featured a solid 12-man roster that included superstars like Sergio Garcia, Tony Finau, and Bryson DeChambeau. However, the game was also without some of the game's most popular athletes, such as Brooks Koepka, Matthew Wolff, and Tiger Woods. Leaving the entire experience to feel somewhat underwhelming.
Related: When Does PGA Tour 2K23 Come Out?
Now, it looks like 2K has tried to redeem itself in 2K23 with a whopping 14 male and female golfers from the PGA Tour. Here are the names that have been confirmed so far;
Tiger Woods (Cover Star)
Collin Morikawa
Justin Thomas
Tony Finau
Will Zalatoris
Brooke Henderson
Lexi Thompson
Lydia Ko
Even though the roster has grown, it's important to note that the PGA Tour has been heavily impacted by the emergence of the LIV Tour. Which is a Saudi Arabia-backed competitor to the PGA that has already signed players like DeChambeau, Koepka, and Garcia. As well as renowned golfers like Phil Mickelson, Dustin Johnson, and Patrick Reed, to name a few. So, you can expect a number of big names to be missing in PGA Tour 2K23.
On a much more positive note, the game will feature one of the greatest athletes of all time as a playable character, Michael Jordan. Who's long been synonymous with the game of golf and a fan favorite amongst sports fans. Which should help to make up for the loss of so many major players.
That's everything you need to know about all of the playable characters in PGA Tour 2K23. If you're interested in more sports content, be sure to check out our guides section here at Gamer Journalist. Where you can find information like all MyPlayer badges retired ahead of NBA 2K23 or how to set realistic game sliders in Madden 23.
About the author