All MyPlayer Badges Retired Ahead of NBA 2K23
Some classic MyPlayer badges have been completely removed from NBA 2K23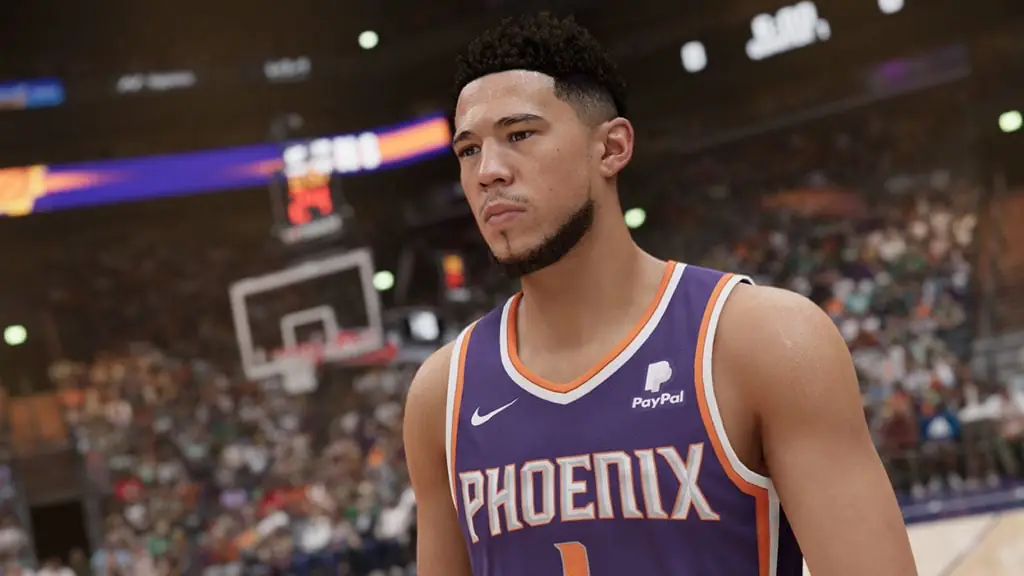 NBA 2K23 is fast-approaching. As a result, tons of content is expected to drop in the coming weeks including official team and player ratings. However, the latest NBA 2K23 Courtside Report unveiled a plethora of major changes to the gameplay mechanics as well as a brand-new selection of MyPlayer badges.
Here is everything you need to know about all of the MyPlayer badges that have been retired ahead of NBA 2K23.
All MyPlayer Badges Retired Ahead of NBA 2K23
Let's be honest, one of the first things that everybody does when they first get their hands on the latest version of 2K is head over to MyPlayer. And easily the biggest change to the MyPlayer game mode in NBA 2K23 comes with the new and improved badge system.
In NBA 2K23, it appears that there will be a tiered badge system featuring up to 16 badges per attribute. Tier 1 will have eight badges, Tier 2 will have four, and Tier 3 will have four as well. With Tier 1 badges being the most powerful and Tier 3 being the least powerful.
Related: NBA 2K22 Best Shooting Badges Tier List
However, not only is there a new badge system in NBA 2K23 but there's also been a number of alterations to existing badges. Including around a dozen that have been completely removed from the game.
Here's a list of all the new and retired badges in NBA 2K23:
NBA 2K23 Defense/Rebounding Badges
Retired badges:
Remaining badges:
Anchor – Improves ability to block and contest shots in the paint.
Boxout Beast – Helps rebounders win boxout battles with both offensive and defensive rebounding.
Challenger – Improves the effectiveness of perimeter shot contests.
Glove – Helps to strip players as they gather for shots and poke the ball free from ball handlers.
Work Horse – Boosts your ability to hustle down 50/50 balls and play hard-nosed defense without getting fatigued.
NBA 2K23 Finishing Badges
Retired badges:
Remaining badges:
Aerial Wizard – Improves ability to successfully complete alley-oops and put back dunks.
Bully – Improves ability to finish strong by bulldozing through traffic.
Masher – Increases ability to finish inside layups over defenders.
Slithery – Allows you to gather through traffic easier, avoiding collisions and strips.
NBA 2K23 Playmaking Badges
Retired badges:
Bullet Passer
Downhill
Glue Hands
Stop & Go
Remaining badges:
Clamp Breaker – Helps ball handlers win more one-on-one physical matchups (opposite of Clamps).
Killer Combos – Improves a ball handler' s effectiveness with size-up dribble moves.
Mismatch Expert – Helps smaller guards break down taller defenders when mismatched one-on-one.
Vice Grip – Improves ball security immediately after securing a rebound, catch or picking up the ball.
NBA 2K23 Shooting Badges
Retired badges:
Chef
Hot Zone Hunter
Limitless Spot-Up
Lucky #7
Mismatch Expert (moved to playmaking)
Set Shooter
Sniper
Remaining badges:
Agent 3 – Improves ability to knock down difficult three-point shots off the dribble.
Amped – Reduces shooting penalties when fatigued and moving excessively prior to the shot.
Claymore – Increases spot-up shooter's ability to hit catch and shoot jumpers the longer they remain stationary before shooting the ball.
Comeback Kid – Improves ability to shoot perimeter jumpers when trailing in a game.
Hand Down Man Down – Increases the chance of hitting an outside shot if the defender fails to get a hand in the face.
Limitless Range – Improves shooter's ability to make deep three-point shots.
Middy Magician – Improves ability to hit mid-range jumpers off the bounce or out of the post.
Space Creator (moved from playmaking) – Boosts the ability to hit step back jumpers, hop shots and cause defenders to stumble.
That's everything you need to know about all of the MyPlayer badges that were retired ahead of NBA 2K23. Before you go, be sure to check out some of our other NBA 2K23 content here at Gamer Journalist. Like our current top 10 point guard predictions for NBA 2K23 or all NBA 2K23 editions and cover athletes, explained.