All Phasmophobia Planned Updates: Phasmophobia Roadmap Explained
What is the future looking like for Phasmophobia?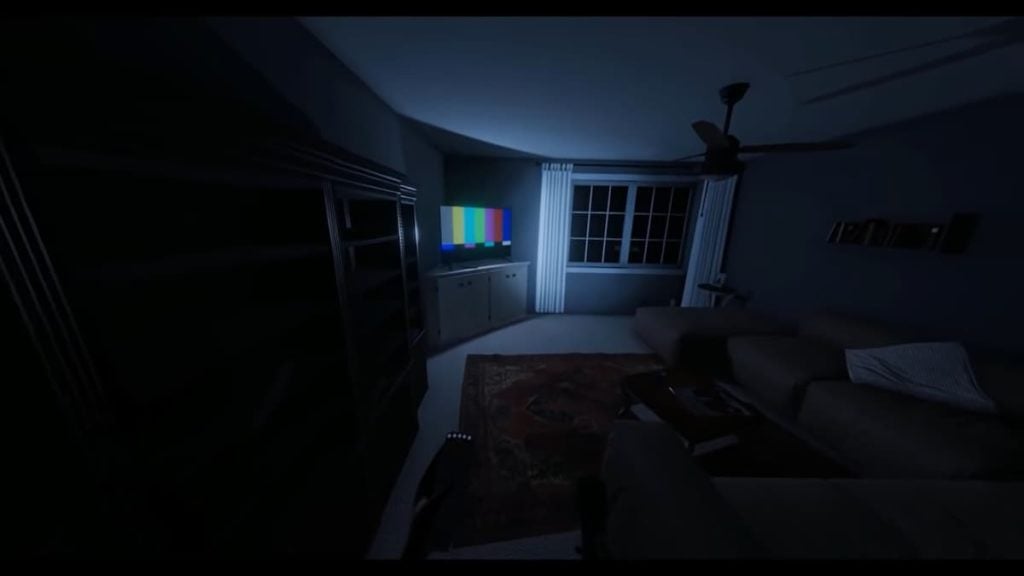 Since its September 18, 2020 release date, the survival horror, ghost hunting game, Phasmophobia has been a hit amongst horror players that just love a realistic yet still fantastical experience hunting ghosties of all kinds.
With a lot of mechanics at play in a game such as this, being a job simulator of sorts, there is a lot that this game has going on within it. From the ghosts, players, tech, and even background things moving to make things work, there is always room for small improvements or even complete reworkings.
And Phasmophobia really is a testament to that mentality as the game is constantly growing and changing with new updates. Today, we're going to talk about its latest major update, Apocolypse as well as what else is planned within Phasmophobia's current roadmap.
All Phasmophobia Planned Updates: Phasmophobia Roadmap Explained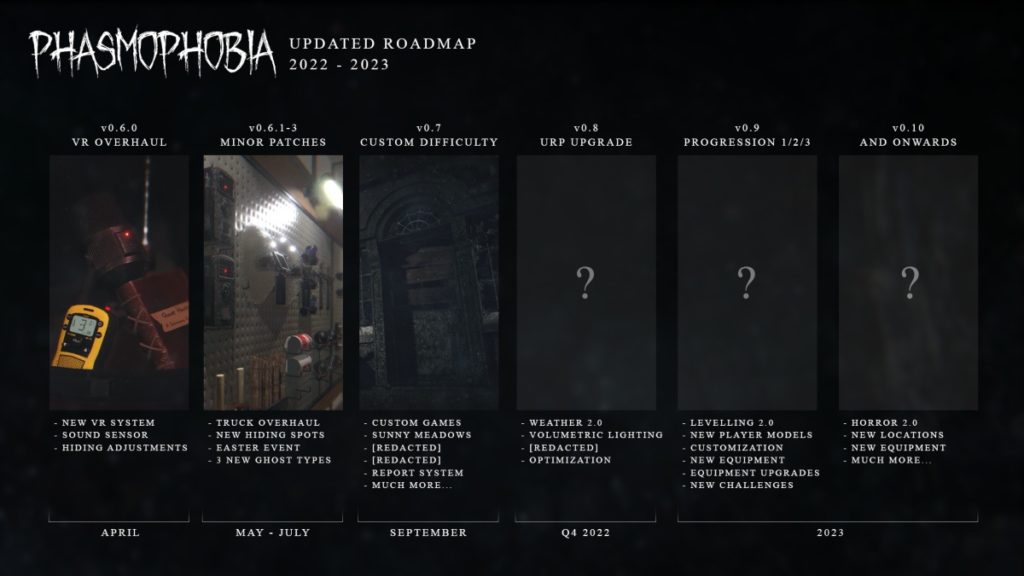 On the official Trello page for Phasmophobia, players will be able to find the 2022/2023 roadmap for the game, which highlights everything that players can expect to see implemented into the game during that time. We'll break down what this roadmap entails as well as what made its way into the game on September 27, 2022.
Related: Phasmophobia Update v0.6.2.0: All Updates & Patch Notes Explained
April
This update included a new VR system, Sound Sensors to use in-game, and Hiding Adjustments so that it was harder for ghosts to find players.
May-July
The summer months saw a Truck Overhaul, New Hiding Spots altogether, an Easter Event, and 3 brand-new Ghost Types as well.
September
The September 27, 2022, Apocolypse update saw a lot of new things included in it.
New Maps (Sunny Meadows, Sunny Meadows Restricted, Camp Woodwind)
New Main Menu
New Lobby Room
New Shop
New Fuse Box
New Interactable Items
New Sounds
Custom Difficulty settings
Ghost Improvements
Equipment Loadouts
ID Cards
Collectibles
Report System
Player Stats
Q4 2022
The end of 2022 will see an update that is marked as including a URP Upgrade as well as Weather 2.0, Volumetric Lighting, Optimization, and a last piece of the puzzle that is currently marked "Redacted" as it's left to surprise when the update releases.
2023
There are two updates so far that are planned for 2023 though neither has a date to coincide with them so it's up to assumption as to when they will go live. We could see the first as early as late Winter/early Spring.
The first, which is marked Progression 1/2/3 includes Leveling 2.0, New Player Models, Customization, New Equipment, Equipment Upgrades, and New Challenges.
The second update set for later in 2023 includes Horror 2.0, New Locations, New Equipment, and even more to be announced.
It's great to see that not only will this game continue to get new enhancements to gameplay such as new equipment, locations, ghosts, and even the chance to customize your own characters. It's just as great to know that the developers behind the game are also actively working to make sure the game looks and runs fantastic too with things like volumetric lighting and new leveling being implemented as well.
Be sure to check out some of our other articles covering the ever-growing Phasmophobia!