All Marvel Skins in Fortnite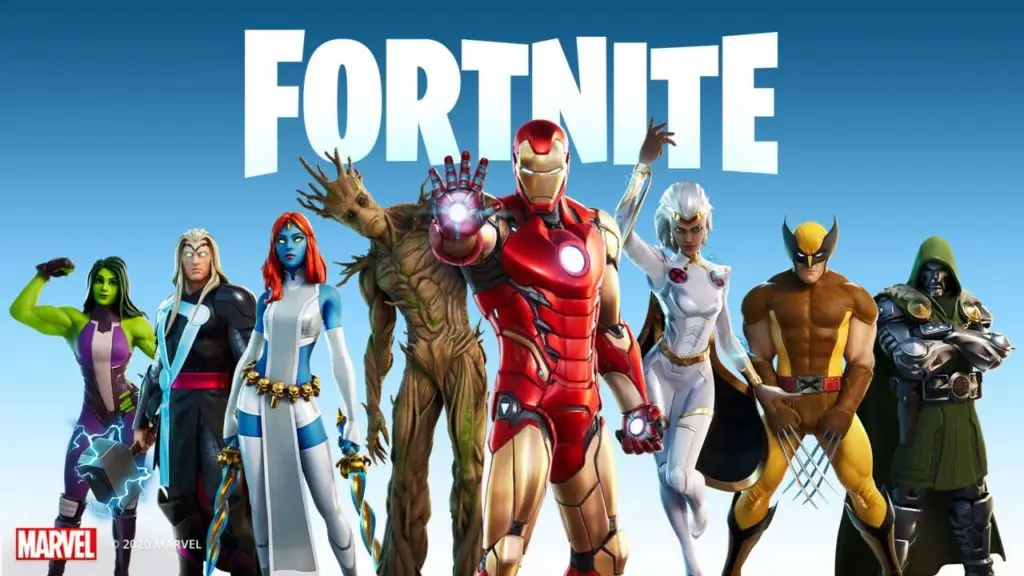 It's some kinda testament to Epic Games' dealmaking abilities that they've been able to secure the likenesses of not only numerous licensed characters for Fortnite, but licensed characters from competing companies. Do you know when the last time Marvel and DC characters appeared together in something in an official capacity was? Like 25 years ago. Seriously, look up "Amalgam Comics." But I digress; since first obtaining those precious rights, Fortnite has amassed an impressive stable of Marvel superheroes and villains in its massive skin catalog. If you're having trouble keeping track, then here's all the Marvel skins in Fortnite.
Many of the Marvel character skins that have been added to Fortnite were done so as part of Crew Packs and Battle Passes, which means they're no longer available for purchase, nor can they be obtained just by playing the game. As such, if you have some of these skins in your library, they've pretty valuable. Maybe not as valuable as a copy of Amazing Fantasy #15 (the first appearance of Spider-Man), but they're up there.
All Marvel Skins in Fortnite
The Marvel character skins currently present in Fortnite include:
Ant-Man
Black Panther
Black Widow
Blade
Cable
Captain America
Captain Marvel
Carnage (Battle Pass only)
Daredevil
Deadpool (Battle Pass only)
Doctor Doom (Battle Pass only)
Domino
Eddie Brock
Gamora
Ghost Rider
Groot (Battle Pass only)
Iron Man (Battle Pass only)
Loki (Crew Pack only)
Mystique (Battle Pass only)
Psylocke
Rocket Raccoon (pet) (Battle Pass only)
Shang-Chi
She-Hulk (Battle Pass only)
Silver Surfer
Star-Lord
Storm (Battle Pass only)
Taskmaster
Thanos
Thor (Battle Pass only)
Venom
Wolverine (Battle Pass only)