Alien Simulator Codes (October 2023)
We have the complete list of working codes for Roblox Alien Simulator that you can use to get free OP in-game items and boosts.
Updated: September 1, 2023
Alien Simulator is an experience developed by Are31 for the Roblox platform. In Alien Simulator you rain down destruction from your alien spaceship. Destroy everything in sight and gain cash to upgrade your spaceship. The more powerful you get the higher level things you can destroy. You can also get different cosmetics and participate in world boss fights.
Get the latest free items, boosts, and more with our Alien Simulator codes list. Refer to the section below for more information on how to redeem codes in Alien Simulator. Remember to bookmark the page and check back often for new codes and updates. If you're on a computer, press CTRL+D to add us to your bookmarks and never miss a code again.
All Alien Simulator Codes
We have the full list of codes for Roblox Alien Simulator below. You can enter any of these codes into the code redemption screen to claim some freebies like boosts, currency, or even limited-time items. Codes expire after a short time, so make sure to use them while they last or they will go to waste. Check back soon for more updates.
Last Checked: July 3, 2023.
Current Alien Simulator Codes
Burger – Burger UFO (New)
UFO25 – 5000 Cash
Expired Codes
UFO22 – Redeem for 5,000 Cash
UFO21 – Redeem for 5,000 Cash
UFO20 – Redeem for 3,500 Cash
UFO19 – Redeem for 2,500 Cash
UFO18 – Redeem code for 1,500 Cash
UFO17 – Redeem for 750 Cash
UFO16 – Redeem for 500 Cash
UFO15 – Redeem code for Cash
UFO14 – Redeem code for Cash
How do I Redeem Alien Simulator Codes?
Here is how to redeem codes in Roblox Alien Simulator:
Launch Alien Simulator on your Roblox-compatible device
Tap the UFO icon on the top right.
Tap on the Twitter icon bottom left.
Enter a working code into the code redemption box
Press the Redeem button to redeem the code
Enjoy your free in-game rewards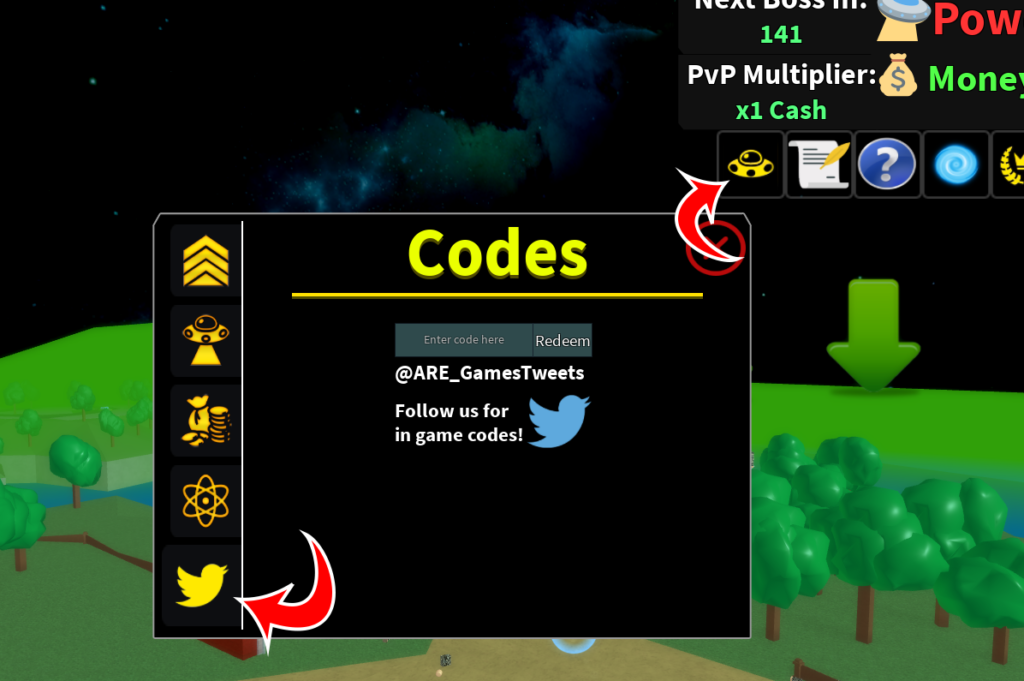 Where Can I Get New Codes for Alien Simulator?
Follow the developers on their Twitter account to stay up-to-date with announcements and Alien Simulator news. You can also follow the game's Roblox page or join the official Discord community server to chat with other players, get new updates and announcements, and learn more about the game. We recommend following our code list here for updates so you can have them all in one convenient location!
That's the full working codes list for Roblox Alien Simulator. Bookmark this page and check back later for more. As soon as a new one releases, we'll have it on our list.
About the author