Adopt Me! Pet Ages and All Neon Stages
Find out all about the Adopt Me ages and Neon stages.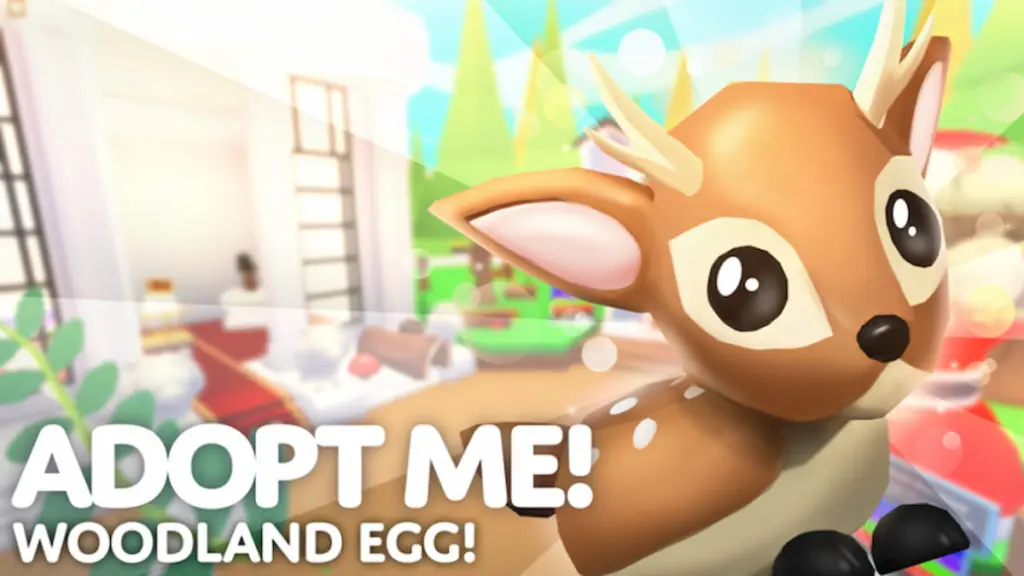 One of the benefits of playing Adopt Me! is that the adorable pets you work hard for refuse to die. Does this bring you back sentimental memories of owning a Tamagotchi and/or GigaPet? Tamagotchi's are still being distributed online, but most of us remember the virtual pets for dying (if you forgot to feed them, let them stay sick, or let them get old). On the bright side, there is the massively popular Adopt Me! sub-game that you can play on Roblox. What are Adopt Me pet ages and all of the neon stages?
Adopt Me! is self-gratification for your pets. There are five ranks of pets: common, uncommon, rare, ultra-rare, and legendary. Legendary pets include Dragons, Unicorns, Griffin, Ninja Monkeys, and Kitsune. Neon pets have a unique glow around certain parts of their body.
Adopt Me! Neon Stages
Adopt Me! pets have ages and stages, but let's start with the stages first. Players have the ability to create neon pets in the Neon Cave, merging four fully grown pets of the same species. Each stage for regular Neon pets has a different name.
Reborn – Newborn
Twinkle – Junior
Sparkle – Pre-Teen
Flare – Teen
Sunshine – Post-Teen
Luminous – Full Grown
Turn four fully grown pets into a Neon pet, then the age/level process starts is different. Here's how your Neon pet will age:
Reborn
Twinkle
Sparkle
Flare
Sunshine
Luminous
Mega-Neon (Full Grown)
Adopt Me! Pet Ages List
The following is the age progression for pets:
Newborn
Junior
Pre-Teen
Teen
Post-Teen
Full Grown
Complete tasks to get the pets from Newborn to Full Grown. This process makes your pet eligible for Neon making, but the color of the neon spots on your pet is out of your control. Pet rocks can't be made into Neons, but the irony is, that there are plenty of vibrant rocks in real life.
One of the fastest ways to level up in Adopt Me! is to create yourself a grinding room, placing an inexpensive crib, tub, feeder, and piano in one room. This allows your pet to sleep, eat, drink, and be entertained, all while avoiding a multitude of rooms to complete tasks. Also, healing your sick pet with Golden Apples from the doctor's office and having a sandwich available each time you log in, can quicken this process. Your pets will be glowing in no time.
Adopt Me! Objectives to Complete to Age Pets
In order to obtain free pets in Adopt Me!, you can complete events, star rewards, or gain bucks and purchase eggs. Find the egg that you want and when the pet hatches, it may be half-decent. Get ready to pay money just to save time and get the exact egg you want. Your pet's rarity ultimately determines how many tasks it will take to level up. Below is a list of the total number of objectives you must complete in order for your pet to be fully grown.
Common Pet
Newborn – 3 Tasks
Junior – 6 Tasks
Pre-Teen – 11 Tasks
Teen – 16 Tasks
Post-Teen – 20 Tasks
Full Grown – 56 Tasks
Neon – 224 Tasks
Mega-Neon – 826 Tasks
Uncommon Pet
Newborn – 5 Tasks
Junior – 9 Tasks
Pre-Teen – 13 Tasks
Teen – 18 Tasks
Post-Teen – 25 Tasks
Full Grown – 70 Tasks
Neon – 280 Tasks
Mega-Neon – 1120 Tasks
Rare Pet
Newborn – 10 Tasks
Junior – 20 Tasks
Pre-Teen – 30 Tasks
Teen – 40 Tasks
Post-Teen – 50 Tasks
Full Grown – 150
Neon – 600 Tasks
Mega-Neon – 2400
Ultra-Rare Pet
Newborn – 12 Tasks
Junior – 25 Tasks
Pre-Teen – 36 Tasks
Teen – 47 Tasks
Post-Teen – 58 Tasks
Full Grown – 78 Tasks
Neon – 712 Tasks
Mega-Neon – 2848 Tasks
Legendary Pet
Newborn – 13 Tasks
Junior – 26 Tasks
Pre-Teen – 38 Tasks
Teen – 50 Tasks
Post-Teen – 62 Tasks
Full Grown – 189 Tasks
Neon – 756 Tasks
Mega-Neon – 3024 Tasks
After having a Full Grown/Luminous pet, your pet can start magically flying, by being fed a Fly-A-Pet Potion. Here is your fair warning. The potion is permanent, so you may just be thrilled that you don't have to use the same potion on the same pet.