Zombie Uprising codes – free cash (August 2022)
Get the new Zombie Uprising codes from our up-to-date list and claim free in-game cash!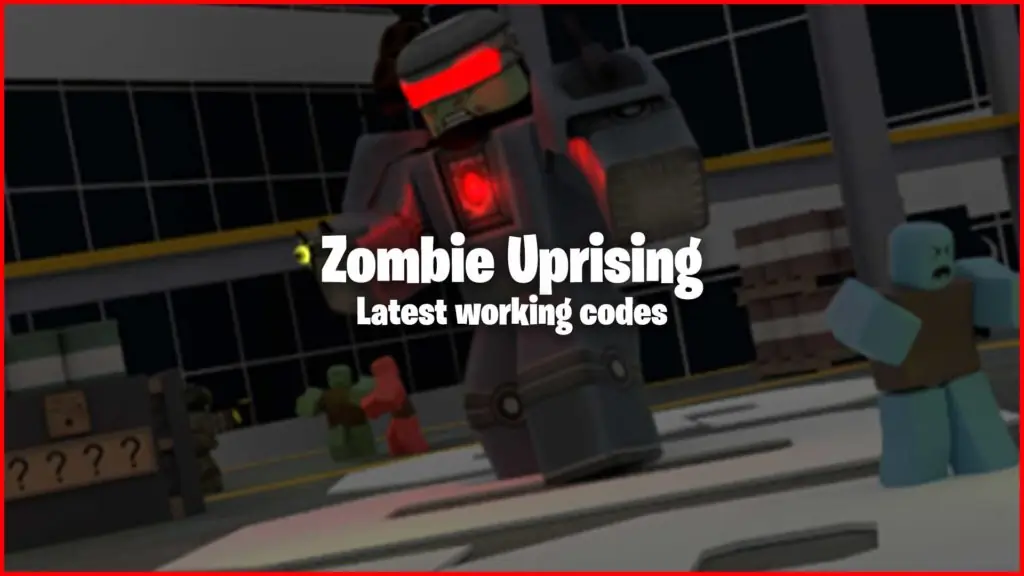 Zombie Uprising is an experience developed by The Real USSF for the Roblox platform. In this game, players must survive against hordes of enemy zombies. Use powerful weapons and fight with your team against the horde. Do you have what it takes to save humanity from the zombie apocalypse? Use these Zombie Uprising codes to help you get started with a cash boost.
Using Zombie Uprising codes is a free and easy way to redeem some free in-game cash. Use the cash to buy upgrades, like more powerful weapons and more experience. New codes release often, so bookmark this page and check back regularly for new updates!
All Zombie Uprising codes
august2021 – 5,000 Cash
bugs2021 – 5,000 Cash
summer2021 – 5,000 Cash
summer 2020 – 5,000 Cash
february 2020 – 5,000 Cash
melee – 5,000 Cash
shotguns – 5,000 Cash
shutdown – 2,500 Cash
Join USSF for +10% Cash and +1,500 Starting Points
How to redeem Zombie Uprising codes
To redeem codes in Zombie Uprising, follow these steps:
Launch Zombie Uprising.
Open chat by tapping the chatbox or pressing the "/" key.
Type the code in chat.
Press enter.
Claim your free rewards.
Make sure to type the codes exactly as shown above to ensure they work properly. We recommend doing a quick copy and paste of the code into chat. All rewards will automatically apply to your in-game account balance.
How to get more Zombie Uprising codes
To get more codes, you can join the official Zombie Uprising Discord server. The developers post new codes, announcements, and updates on the server. You can also follow our codes wiki to get the latest codes at any time.
Zombie Uprising Game Description
🎮Survive against hordes of zombies! It's up to you to save mankind!

Available on computer, mobile, tablet and Xbox One! 🎮

🌟 ROBLOX Premium Members get +10% Cash and Points and +1,500 starting points! 🌟