Zelda Tears of the Kingdom Golden Horse Stats – Is It Worth Taming?
This week on Pimp My Horse, we're taking a look at the royal horse of Princess Zelda herself.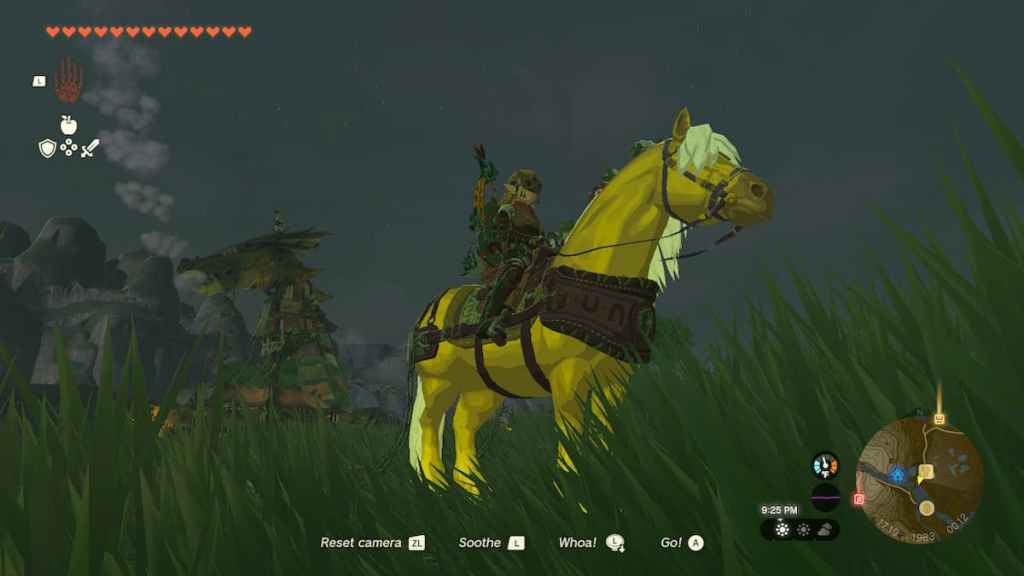 Since Tears of the Kingdom is a true sequel to Breath of the Wild, there are a fair amount of characters and creatures that carry over. Children who were barely walking are now teenagers, and characters will remember who Link is (some of them anyway). It seems that in between BOTW and TOTK, Zelda got herself a very shiny new horse. This golden stallion was entrusted to a stable-hand, but sadly as most things happen in Hyrule, the horse has gone missing. In a side adventure, Link is tasked with locating and returning Zelda's horse who has ran off. This will require players to travel a bit while avoiding a terrifying flying dragon. So let's saddle up and take a look at the Zelda Tears of the Kingdom Golden Horse stats – is it worth taming?
Zelda Tears of the Kingdom Golden Horse Stats – Is It Worth Taming?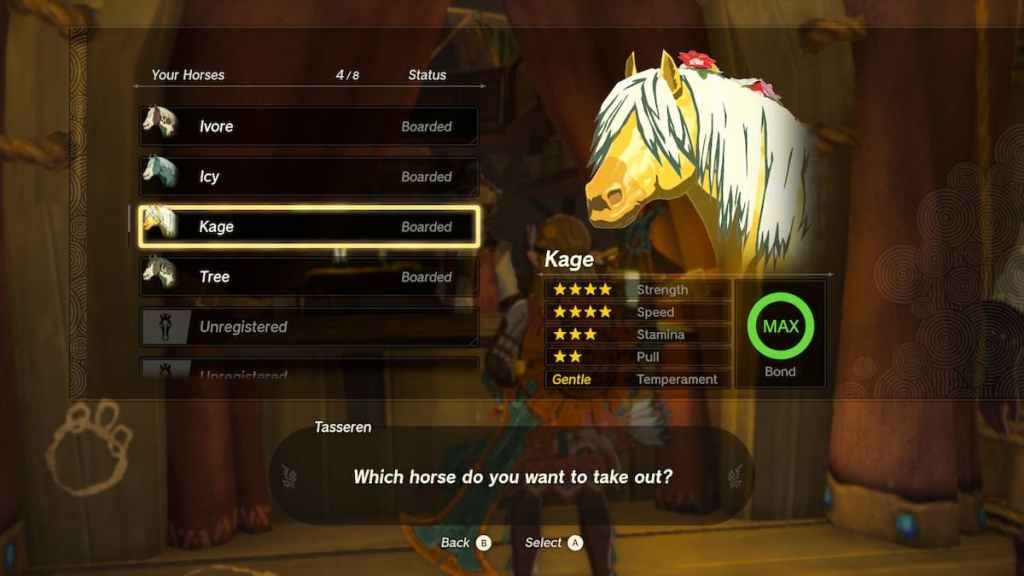 Players can find this optional mission in the northwest region of Hyrule, at the Snowfield Stable. By talking to the stable-hand there, you will learn about a mysterious Zelda-looking figure that cause the horse to scurry off. This quest, aptly named "Zelda's Golden Horse", gives Link the approximate location of the horse. Along with this we learn that the stable-hand hasn't tried retrieving the horse, due to a menacing Gleeok blocking the path. You can choose to take on the three-headed dragon, or simply walk around it on your way to grabbing the horse.
Related: Can You Fast Travel Teleport With a Horse in Zelda Tears of the Kingdom?
You'll need a decent amount of stamina to tame this horse, and once riding it, you can head back to the stables, and complete the quest. Thinking the horse will be in better hands, they decide to leave the horse with Link to do what he pleases with it. The golden horse has 4-star strength and speed, 3-star stamina, and a 2-star pull. Along with a gentle temperament, this horse can be regarded as having some really good base stats out of any horse in the game.
You'll be able to further upgrade your horse's stats as you progress through the game and meet a certain god, but out the gate, this noble steed is a force to be reckoned with. And since you don't have to actually defeat the Gleeok blocking your path in order to nab this horse, players should try and seek this horse out at their earliest convenience.
---
Follow our Facebook page for more gaming news, guides, and updates. Fellow equestrian riders looking for more Tears of the Kingdom articles, should stay locked in right here at Gamer Journalist.
About the author