Xur Location in Destiny 2 for May 1, 2020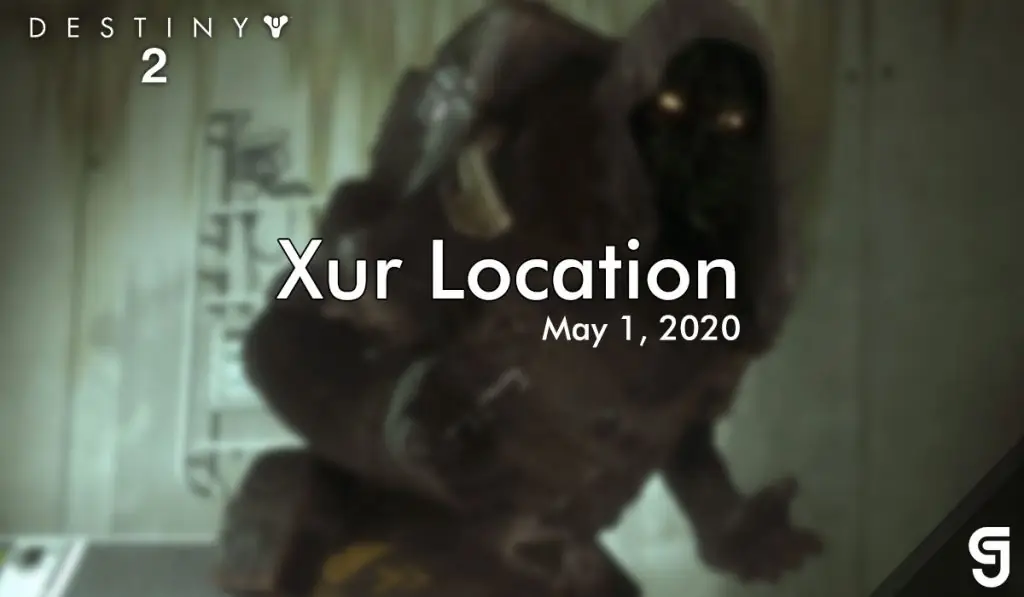 Destiny 2 players probably already know about Xur, the traveling merchant who sells new exotics every weekend. He likes to travel around and show up in a different location every time, so we like to keep tabs on him. Here's the Xur Location in Destiny 2 for May 1, 2020.
Who is Xur?
Xur is a traveling merchant in Destiny 2. He sells new exotic weapons and armor every weekend. The items are the same for all players, but the stats will all roll differently. Xur also carries Fated Engrams which can be used
Xur Location in Destiny 2 for May 1, 2020
From May 1 to May 5, Xur can be found on Titan, east of The Rig. You'll find him hanging out in a small shack near the landing area.
Titan, east of The Rig
May 1 – May 5, 2020
What is Xur Selling on May 1, 2020?
Xur's inventory includes the following items this week:
Monte Carlo, Auto Rifle – 29 Legendary Shards
Khepri's String, Hunter Gauntlets – 23 Legendary Shards
Severance Enclosure, Titan Chest – 23 Legendary Shards
Skull of Dire Ahamkara, Warlock Helmet – 23 Legendary Shards
Exotic Engram – 97 Legendary Shards
Monte Carlo – Auto Rifle
The Monte Carlo is an Exotic Auto Rifle dating back to the original Destiny game, and it made a return in Shadowkeep. The perk, Monte Carlo Method, reduces cooldown of melee abilities when dealing damage and resets melee abilities on kill. Markov Chain also increases the damage and returns ammo on kill.
Khepri's String – Hunter Gauntlets
Khepri's String is another exotic from the original Destiny game. This item has the Touch of Venom perk which causes a smoke bomb to be released on enemies when meleeing them with full energy. The bombs deal more damage and grant truesight.
Severance Enclosure – Titan Chest
Severance Enclosure is an Exotic Titan Chest with Spheromatik Trigger perk. This causes elemental melee kills to explode, with finishers increasing range and power of the explosion.
Skul of Dire Ahamkara – Warlock Helmet
Lastly, the Skull of Dire Ahamkara is an Exotic Warlock helmet. The perk is called Actual G randeur and lowers incoming damage while casting Nova Bomb. It also causes your Nova Bomb to grant Super energy upon kill.