WWE 2K23: How to Unlock the Live Event Arena
Get one of the mode's first unlockable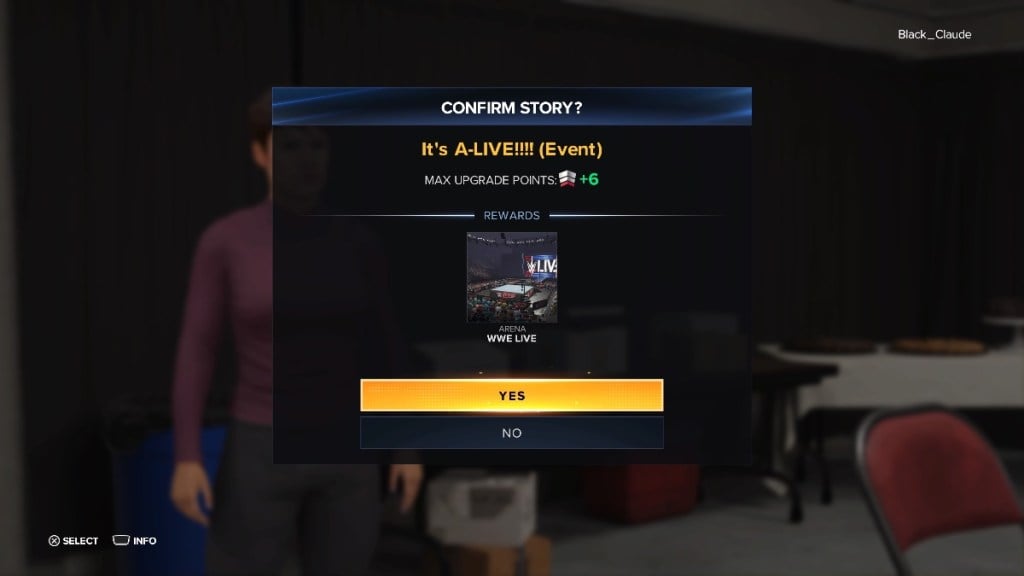 MyRise is the career mode of WWE 2K23. This is the second iteration of the mode and it has improved since last year's game. Now there are two different storylines for fans to experience: "The Lock" and "The Legacy." One thing that has remained the same is the mode's abundance of unlockables. There are plenty of unlockables for fans to discover such as WWE legends and playable arenas. One of the unlockables you'll encounter in MyRise is the WWE Live Event Arena. In this guide we'll show you how to unlock it.
WWE 2K23: How to Unlock the Live Event Arena
To unlock the Live Event Arena IN WWE 2K23, you'll need to play "The Legacy" storyline in MyRise. In this story, you play as the niece of a former WWE wrestler named Justine. After beginning the mode, your character will compete at Survivor Series in her debut match where she hurts her ankle and loses. You'll eventually need to win back the favor of WWE managment for screwing up so bad. You'll also needs to rack up a few wins to get the chance to face your rival Ava Moreno.
This leads to Molly Holly offering you the chance to compete at a WWE tour in order to get back in the good graces of managment. Accepting her offer will begin the "It's A-LIVE!!!!(Event)" storyline. All you need to do is simply defeat Carmella is a regular match. You don't need to win to complete the storyline but you do need to win in order to unlock the Live Event Arena in WWE 2K23.
---
We hope you enjoyed our guide on WWE 2K23. Please check out Gamer Journalist on Facebook to join the discussion and keep up to date with our content. You may also want to check out our guide on how to get secret cutscenes in Universe Mode.