Why Can't You Join a Tera Raid in Pokémon Scarlet and Violet?
Why are we still here? Just to suffer?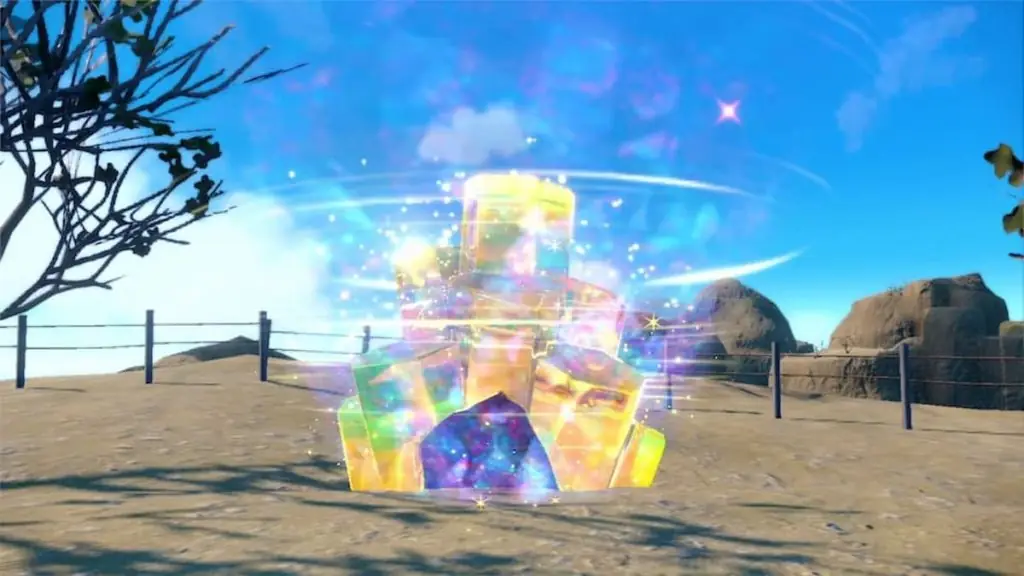 Tera Raid Battles are one of the new additions to the Pokémon world. They have already captivated the fans of the series in the new franchise games, Scarlet and Violet. But with several glitches and issues currently damaging the game's reputation, such as performance issues and several, let's say, less than impressive cutscenes (I'm looking at you, alien sandwich-eating animation). Anyway, before the big N strikes me down, I'm going to address an issue that prevents players from joining the aforementioned mode. Why can't you join a Tera Raid in Pokémon Scarlet and Violet? Well, let's address this question with some solutions.
Why Can't You Join a Tera Raid?
There are several things that may be causing the issue. We're going to try to address every single issue reported in order to give a different fix for each of them. Just be sure to be patient. Several of these issues can be easy to fix by you, but most of them are on the developer's side to fix. Here are some of the reasons for why you can't join a Tera Raid in Pokémon Scarlet and Violet.
Connectivity issues: be sure to have a connection to the internet when attempting to play Tera Raid in co-op. If possible, use an Ethernet cable with your Nintendo Switch. You can also restart your router in order to attempt to fix these issues.
Restart your console: basic stuff right here. Nevertheless, some reports suggest that restarting the game has been able to fix several issues performance-wise. Sometimes the same performance is able to make a Tera Raid unplayable.
Console's date and time: if your date and time are set up before the game's launch, you could be experiencing issues because of that. Set them up correctly and wait for the raids to refresh.
Change your Pokémon team: there appears to be a couple of errors that warn about a certain Pokémon not being able to be used, or it's labelled invalid. Just change your team's composition in order to fix this bug. If you have an illegal Pokémon, then shame on you.
Uninstall and reinstall the game: be extra careful with this one. Try to install the game fully on your console if you have the game installed in the SD card, deleting the save files in the way. Then reinstall the game in the SD card. Some reports suggest this fixes the issue.
Related: Does Pokémon Scarlet and Violet Have a Memory Leak Issue? Let's Investigate
Be sure to follow each of these steps in order to fix the issue with the Tera Raids. If you're still wandering, after all of this, why can't you join a Tera Raid, then, obviously, one solution is to just wait for the developers to patch the game altogether, although I believe it will take a time because of all the issues currently plaguing the game. Anyway, let's hope you get to raid those Tera types.
---
Pokémon Scarlet and Violet is available on Nintendo Switch. If you like our Pokémon content, be sure to check out What Does the Lock Symbol in the Pokemon Summary Mean in Pokemon Scarlet and Violet?, and Are There Square Shinies in Pokémon Scarlet and Violet?.