Who is Kyle Kyleson in Sims 4? Answered
If you get a call from Kyle, run!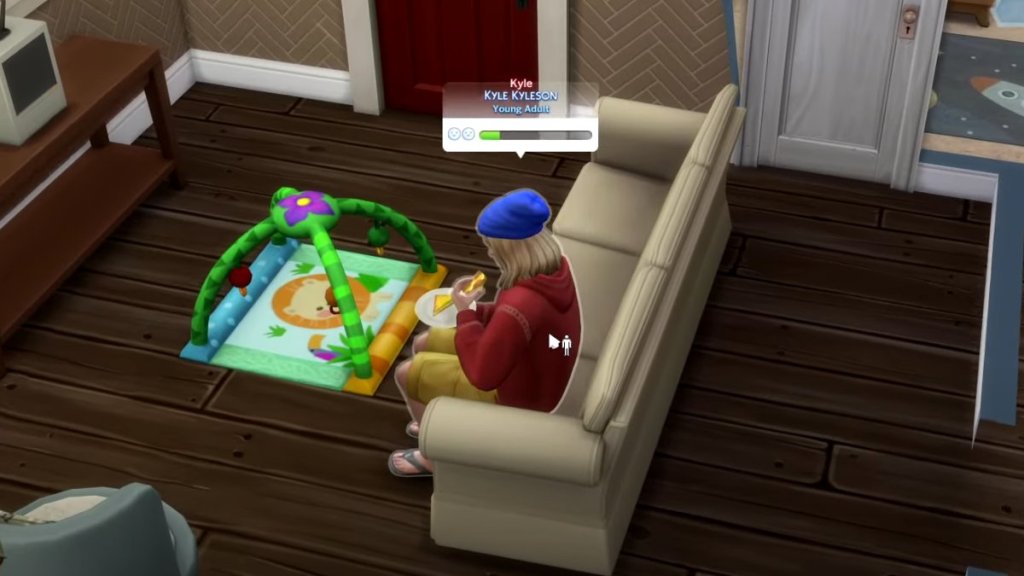 The latest content pack for the fan-favorite Sims 4 game, Gowing Together, is here and brings with it the ability to finally grow some babies of your own! But aside from the baby fever happening within the Sims 4, there are also some other great additions that offer further developed gameplay for eager players!
One of the newest additions to the game is the pre-made townie that players have come to know as Kyle Kyleson, a sim that isn't afraid to overstep his bounds and become a manny (male-nanny) of sorts to his friends with little ones. So, if you're interested in learning a little bit more about this new member of your sims family, then we can explain who Kyle Kyleson is in Sims 4.
Who is Kyle Kyleson in Sims 4? Answered
Though there isn't too much known about Kyle Kylson at this point, what with the Growing Together pack being pretty new, it is known that Kyle really doesn't seem to have a lot of adult-minded aspirations or even boundaries. Once you meet this character, he's pretty much with you for a while, serving as your male nanny during his time with you, helping with the kids, and such.
Related: Best Sims 4 Home Builds for Growing Together Pack
Kyle Kylson's Background in Sims 4
Kyle is a single young adult male Sim who's unemployed, which makes sense since he will couch-surf you for a while if invited over. He's optimistic, a lazy genius, who's also clumsy, gregarious, and kind of a party animal. Though he does have a Pristine Reputation rating, meaning that he's not a bad guy at all.
Here are Kyle's further personality traits!
Skills
Comedy – 6/10
Knitting – 9/10
Likes
Comedy
Handiness
Mixology
Dislikes
Fishing
Research & Debate
What Does Kyle Kyleson Do in Sims 4
The initial interaction with Kyle, for many, was him asking to come over, and after having done that he'll stay for what feels like a perpetual amount of time. Though he is pretty likable since he's a pretty easy-going free-spirited person. He's also pretty good with kids, for whatever that's worth to you in Sims 4. So for many, his presence may be a good one, especially since he's genuine and a good surrogate uncle.
---
Well, that's everything you really need to know about Kyle Kyleson in Sims 4! if you found this guide helpful, then you should really consider checking out some of our others, such as "Best Mods to Pair With Sims 4 Growing Together Expansion". And feel free to like Gamer Journalist on Facebook as well in order to get all of the latest on Sims 4 and its Growing Together content pack!