Where to Find the Froggy Armor Set to Climb Without Slipping in Zelda Tears of the Kingdom (TotK)
Unbothered, moisturized, sticking to a wall in the rain, living your best life.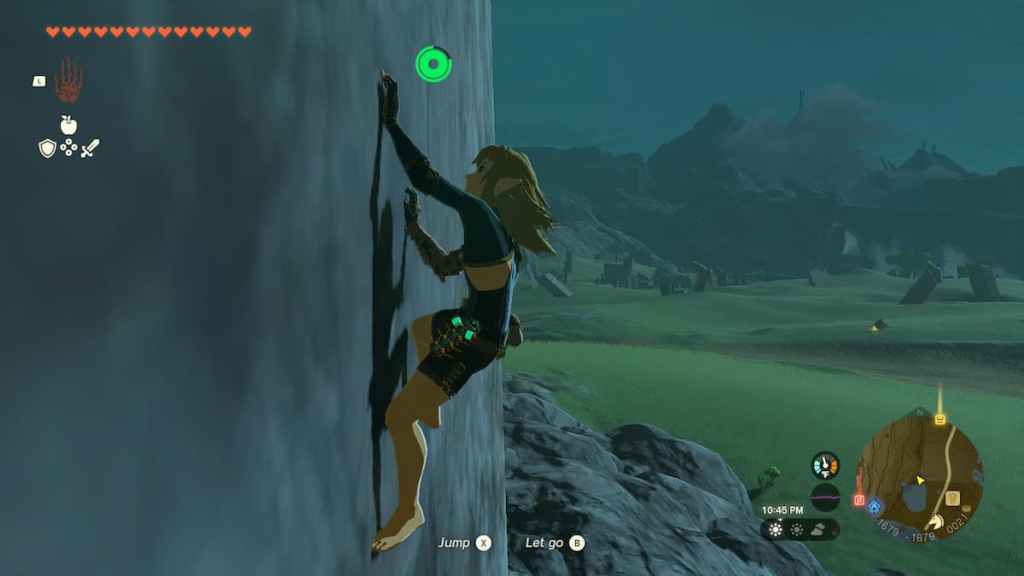 Players who experienced Breath of the Wild can tell you one of the most frustrating things in the game was slipping off the side of a cliff. And in Tears of the Kingdom, it seems that Nintendo knew this and aimed to put these issues to rest. There is an armor set that players can obtain on their journey to find Princess Zelda that should alleviate all of these worries. However, with an armor set as useful as this one, you'll need to complete a beefy side adventure. Players can grab pieces of this armor over the course of the game, or try and mainline the side quest giving them the entire set. So let's jump around and figure out where to find the Froggy armor set to climb without slipping in Zelda Tears of the Kingdom (TotK).
Where to Find the Froggy Armor Set to Climb Without Slipping in Zelda Tears of the Kingdom (TotK)
Every piece of the Froggy armor set provides an amount of slip resistance. When it rains in Hyrule, Link might have some difficulty climbing up wet surfaces. While you can wait out the rain, there will be moments where time is of the essence. In these situations, having this armor set will be necessary, since you can only climb a few inches up a wet surface before sliding down. In order to obtain all pieces of the Froggy armor set, you'll need to fully complete the "Potential Princess Sightings!" side adventure. This is one of the biggest side missions in TotK, with there being multiple sub-quests for you to find and complete before obtaining all the armor.
Related: Can You Craft Arrows in Zelda Tears of the Kingdom?
Given to you by the Lucky Clover Gazette, you'll be tasked with going around to stables around Hyrule and asking about the Princess. There will be some stables that give you a side quest pertaining to sightings of Zelda. When you complete these, you're feathered friend from the newspaper will reward you with some Rupees. There are a total of 12 rumored sightings of the Princess all around Hyrule, and players will receive pieces of the armor intermittently as you complete them. You'll be able to go back to the HQ of the newspaper once they have all be completed, and receive the last pieces of the Froggy armor set. Rending you impervious to the slippery side of mountains and walls. Players can now live out their dream of being a frog on the side of a mountain, with no cares in the world.
---
Follow our Facebook page for more gaming news and updates. Make sure to check out our other TotK guides and articles, only on Gamer Journalist.
About the author