Where to Find High Conductor Sulmakta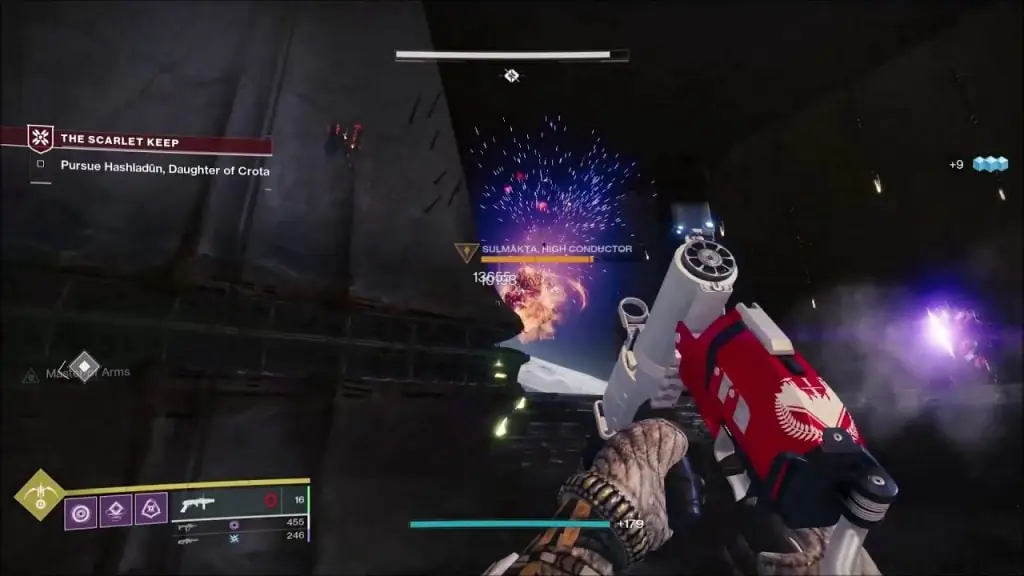 A multi-step quest chain unlocks a super powerful Exotic Rocket Launcher called The Deathbringer. One of the last steps of this quest is to kill High Conductor Sulmakta, so you might be wondering where she is located.
Where to Find High Conductor Sulmakta
High Conductor Sulmakta is not that difficult to find once you know her approximate location. You can find her in the Scarlet Keep, which is a Strike on the Moon.
Inside the Strike, follow it through as you normally would until you approach a giant elevator towards the end. High Conductor Sulmakta is on the second floor standing next to a large door. After killing her, you can progress with the other steps required to unlock The Deathbringer.
You will not need to land the final blow if you are in a group as long as you dealt some damage to her. A Bone Collector can also be killed in this area near the Anchor of Light, which is a requirement for the quest chain. The final bone can be located at any Public Event near Hellmouth.
Once you have complete the steps, you can move on to the next part. You will need to kill several Bosses, Majors, and other enemies. This can be done near Sorrow's Harbor.